India News
Vikas went to America eight months ago, now his body reached the village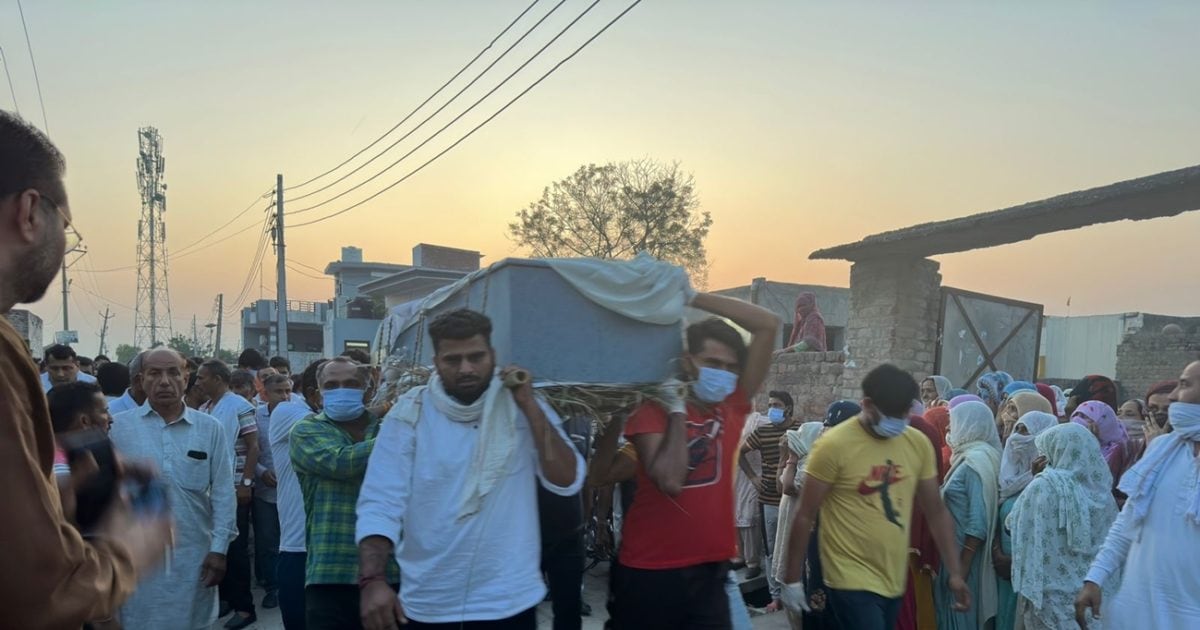 Karnal. The development of Karnal of Haryana had gone to America with the hope that his future life would improve. But the opposite happened. His dead body reached his village. The whole area is inconsolable due to the incident.
In fact, the body of youth Vikas of Sikri village of Karnal reached his native village from America. Vikas was suffering from cancer. The relatives of Vikas are in bad condition by crying. Late in the evening, the funeral pyre of development was lit in the cremation ground of the village. Vikas went to America 8 months ago. He worked for about four months and then since then his health deteriorated. When the checkup was done during the treatment, Vikas was found to have cancer.
Indians living in America also helped in Vikas's treatment and a lot of money was collected from India too, but Vikas, hospitalized for four months, lost the battle of life. Vikas had died in America and mourning had spread in Vikas's house. The people of India in America helped a lot in bringing the dead body to India. Now the dead body has reached the village and cremation has been done.



Haryana: PK Aggarwal does not want service extension, panel of 8 IPS ready for new DGP




People used to tease her by calling her Nachaniya… Now this artist is teaching Haryanvi dance to children




Haryana: 5-year-old girl raped in Pehowa, highway jammed, victim referred to PGI




The practice of keeping pots in homes has increased… but the potters are leaving the work, the reason will surprise you




Board Result 2023: 71% marks less than expected in 10th, student commits suicide




Be alert from these combination of medicines, know here why the government banned them




When CM Manohar Lal reached IAS Manasvi's house early in the morning, know the matter




2 minor sons killed their father, were troubled by drug addiction, cut with sickle




CM Manohar Lal gave a big gift to Karnal, laid the foundation stone of pilgrimage projects




JEE Advanced 2023 Exam: IIT JEE Adv Paper 1 completed, when will the cut-off cut-off come, see analysis
Many people from different societies reached there and told that there is a sad topic. Vikas had died many days ago and Vikas's family was crying here. As there was delay in arrival of the dead body, the agony of the family members was increasing. When the dead body of Vikas reached the village, a large number of villagers reached towards the house. Some were consoling Vikas's family and some were consoling the crying relatives. Thousands of villagers along with social and political organizations participated in the last journey of development.
,
Tags: Haryana crime news, Haryana Govt.
FIRST PUBLISHED : June 05, 2023, 08:08 IST