India News
What is the Sixth Schedule of the Indian Constitution? For which Sonam Wangchuk had to go on hunger strike, know the demand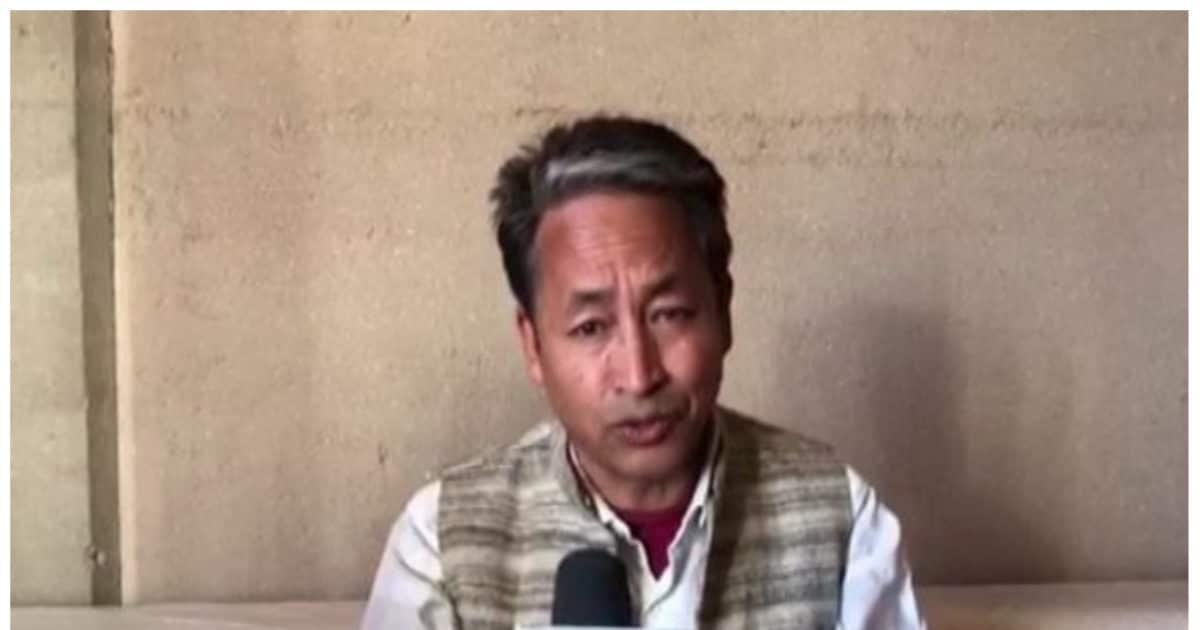 highlights
Ramon Magsaysay Award winner Sonam Wangchuk, 56, was on a five-day hunger strike
Sonam Wangchuk's demand is about the protection of Ladakh's environment and glacier
Wangchuk was on hunger strike to include Ladakh in the sixth schedule of the constitution
Leh: Ladakh's social worker Sonam Wangchuk is in discussion these days. Wangchuk was on hunger strike for the last five days. He completed his five-day hunger strike from Republic Day i.e. 26 January on last Monday. Aamir Khan played the role of Sonam Wangchuk in the 2007 film 'Three Idiots'. Wangchuk also won the Ramon Magsaysay Award for reforming the community-driven education system, but why suddenly Wangchuk had to go on a fast? Let's understand…
what is sonam wangchuk's demand
Ladakh, which is also called the third pole of the earth. 56-year-old Sonam Wangchuk is pleading to save this Union Territory. He says that Ladakh is dealing with serious issues, if it is not taken care of, it will not take long for the alarm bells to ring. Almost all major political parties, social and religious groups and student organizations, except the BJP, have come together in Leh and Kargil districts in support of Wangchuk's demands. Their demand is about the protection of Ladakh's environment and glacier.
Glaciers will melt faster if mining companies come to Ladakh
According to The Print, Wangchuk said, 'If we do not find a way to secure Ladakh, the population here will increase and industries will grow rapidly. This will be the reason that the glaciers here will melt rapidly because Ladakh has a very fragile ecosystem and it will not be able to tolerate it. The people of Ladakh do not want mining companies to come here.
Also read: Pressured me to stop, threatened to send me to jail… Know why Sonam Wangchuk of 3 Idiots said this
Glaciers in Leh-Ladakh will end up to two-thirds of their
According to The Statesman, Wangchuk said, 'Recent studies by Kashmir University and other research organizations have concluded that two-thirds of the glaciers in Leh-Ladakh will disappear if they are not looked after properly. A study by the University of Kashmir has found that glaciers surrounded by highways and human activities are melting at a comparatively faster rate. Mining and such activities can melt glaciers. Apart from this, Ladakh is strategically important for the army and has played an important role in Kargil and other wars.
What is the Sixth Schedule of the Indian Constitution
After being separated from Jammu and Kashmir, Ladakh's representation in the Legislative Council has ended. That is why Wangchuk is saying, 'We were in a better position as part of the state of Jammu and Kashmir before 2019.' The Sixth Schedule of the Indian Constitution provides autonomous councils with rights over land, forests, sanitation, and employment in the interest of safeguarding cultural and indigenous identity. It contains provisions relating to the administration of tribal areas in the states of Assam, Meghalaya, Tripura and Mizoram. The Sixth Schedule provides for the administration of certain tribal areas as autonomous institutions. The provisions of the Sixth Schedule are given under Articles 244(2) and 275(1) of the Indian Constitution. If we talk about its legislative functions, then it has been given the power to make laws on certain specific matters like land, forest, canal water, jhum cultivation, village administration, inheritance of property, marriage and divorce, social customs etc. However, all laws made under this provision shall have no effect unless assented to by the Governor of the State.
If the government doesn't pay attention…
Sonam Wangchuk was on a fast to include Ladakh in the Sixth Schedule of the Constitution, because she believes that if Ladakh is included in it, it will give many rights to different tribes at the local level. Wangchuk has invited people to join the protest. His daily videos are going viral and he has received widespread support for this demand from all over the country. Talking to the print, he said, 'If the government still does not pay attention, I have decided that I will go on fast at regular intervals.' 'Next time fast for 10 days and after that fast for 15 days.'
First read breaking news in Hindi News18 Hindi| Read today's latest news, live news updates, most reliable Hindi news website News18 Hindi.
Tags: hunger strike, Indian Constitution, Ladakh, protest
FIRST PUBLISHED : February 01, 2023, 10:40 IST