India News
When PM Modi's name is enough then why is he doing so many visits to Gujarat? Ashok Gehlot's taunt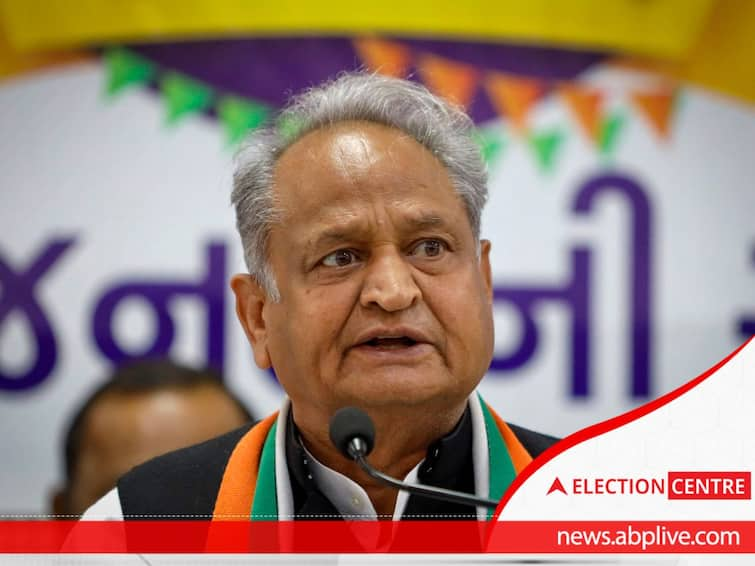 Gujarat Assembly Election 2022: Preparations for the Gujarat assembly elections are in full swing, no political party wants to leave any stone unturned in this election. On the one hand, where PM Modi and Home Minister Amit Shah have taken charge to campaign for the BJP, then how can the Congress stay behind? Congress (Congress) has also started election rallies for campaigning in Gujarat elections.
While addressing a Congress rally in Vadodara, Rajasthan Chief Minister Ashok Gehlot took a jibe at PM Modi and said that when his name alone is enough, then what is the need for PM Modi to visit Gujarat again and again? This is because BJP is scared now… If BJP loses Gujarat elections, the reason behind it will be inflation and unemployment.
Congress does what it says
Ashok Gehlot said, 'Congress shows by doing what it says. Wherever the All India Congress Committee (AICC) is in power, it looks after the work of its state very well. Under the leadership of Rahul Gandhi, we have won elections in three states. We have won the elections of Madhya Pradesh, Chhattisgarh and Rajasthan only under the leadership of Rahul Gandhi. BJP people are people of hanging nature and run a dictatorship.
After the defeat in Gujarat both PM and NDA will lose sleep
Rajasthan Chief Minister Ashok Gehlot further said that if the Congress government is formed in Gujarat, both Prime Minister Narendra Modi and the NDA alliance will lose sleep. Then they will think that why we lost, then they will understand that there is a lot of inflation and the public realizes this, then they will realize that they have not done good to the people of the country. Will be done. In this way, the election results of Gujarat will do good to the people of the whole country.
News Reels
read this also: Exclusive: 'Shraddha expressed apprehension in the letter, the same happened', father demanded CBI inquiry, said – Aftab used to blackmail
Exclusive: Loud talk, overconfident and arrogant behaviour… Doctor reveals secret about Aftab who went for treatment after Shraddha's murder