India News
'Whenever I tried to speak on GST…corruption and demonetisation, the mike was switched off in the Lok Sabha'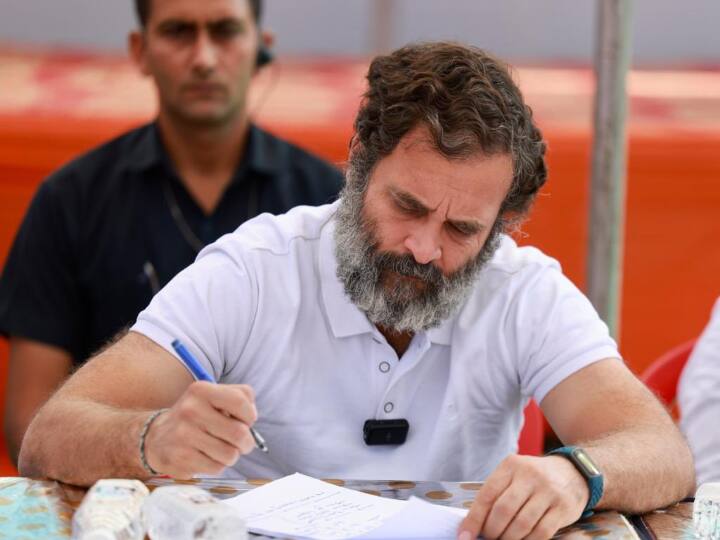 Bharat Jodo Yatra: The Bharat Jodo Yatra, which started from Kanyakumari, reached Indore today on the 81st day. Addressing the public, Rahul Gandhi, who reached Indore, said that we are not going on this journey alone, but the whole of India is going with us. The entire people of the country are walking with us.
Praising Indore, he said that he walked for eight hours today but he did not see any garbage there. He said that I want to thank the people of Indore and the sweepers for this.
Congratulations to Indore
Rahul Gandhi said that I congratulate the people of Indore and Indore. You have won the cleanliness award 6 times. You have taught me brotherhood. He said that Indore has taught him brotherhood.
Rahul Gandhi further said that Hindus, Muslims, Sikhs, Christians and everyone walked together on these roads. This journey is like a journey of the thinker of India.
News Reels
Why did you have to travel?
Rahul Gandhi said that the main reason for the Bharat Jodo Yatra is that our voice is not heard in the Lok Sabha. He said that we tried to raise issues many times in the Lok Sabha. He alleged that whether it is a matter of waiving the loan of the farmers or there are other issues. But when it comes to waiving farmers' loans and other issues, our mike goes off magically.
'Demonetisation and GST destroyed the lower classes'
Rahul Gandhi said that demonetisation and imposition of GST is the worst thing done in the history of India. He said that farmers, laborers, youth and small shopkeepers did not benefit from this. He alleged that only two people have benefited from demonetisation and GST, these are the people who have tied the reins behind these people.
He sarcastically said that the damage that the Chinese army could not do to the country was done by demonetisation and GST alone. Rahul Gandhi alleged that the government has done this work to benefit its two friends.
'Sympathy expressed to small traders'
Expressing sympathy towards small businessmen, Rahul Gandhi said that the economic policies of the central government have stopped the cash flow of small businessmen. These policies strangled them, due to which all their businesses ended. He said that until the youth of this country are not given employment, these middle class people will not be able to survive.
Maharashtra Bridge Collapse: Shocking accident in Maharashtra, part of footover bridge of Balharshah railway station collapsed, many injured