India News
Where the dead bodies of Odisha train accident were kept, now that school is being demolished, know the reason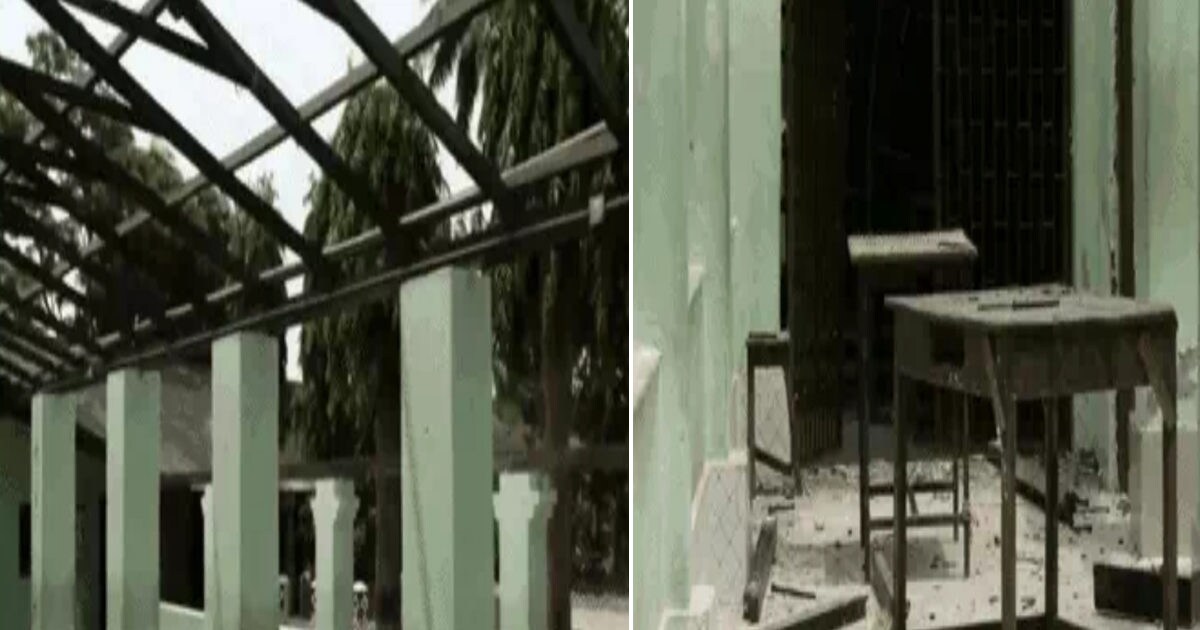 highlights
About 650 children in the school, now worship will be done so that they can overcome fear
The district administration ordered to break the tour, it will take three months
Balasore. On June 2, 188 people died in a horrific train accident in Balasore, Odisha. The dead bodies of the people killed in this train accident were kept in a temporary morgue in a school in Balasore, but the students and their relatives are angry with the school being made a temporary morgue and they refused to go to this school. The school administration says that the children and teachers were scared to come here. The collector visited the school and after that it has been decided to demolish the building and rebuild it.
This school is located in Bahanaga village of Balasore district. After the train accident, the dead bodies were kept at Bahanga High School, 500 meters away from the spot. The students have refused to come here due to the dead bodies being kept in the school. After this, on Friday, the Odisha government announced that the Bahnaga school would be demolished and rebuilt.
District administration ordered to break the tour
The district administration visited the school. Balasore District Collector Dattatraya Bhausaheb Shinde said- I have met the members of the school management, the principal and the local people. They want to demolish the old building so that the children have no fear. Although at present the school is being demolished symbolically, it will take two-three months to completely demolish it.
About 650 children in the school, now worship will be done so that they can overcome fear
According to the principal of the school, the children are refusing to come there after the school was used as a temporary morgue, where the dead bodies were kept. About 650 children study in the school. According to the school staff, it has been decided to build a new building in place of the old one. After the construction of the new building, the school has planned to organize spiritual programs and conduct some rituals, in order to dispel the fear within them.
,
Tags: Odisha news, Odisha Train Accident, schools
FIRST PUBLISHED : June 09, 2023, 20:41 IST