India News
Why did Jairam Ramesh say that 'the name of Congress should have been patented, it was a mistake'?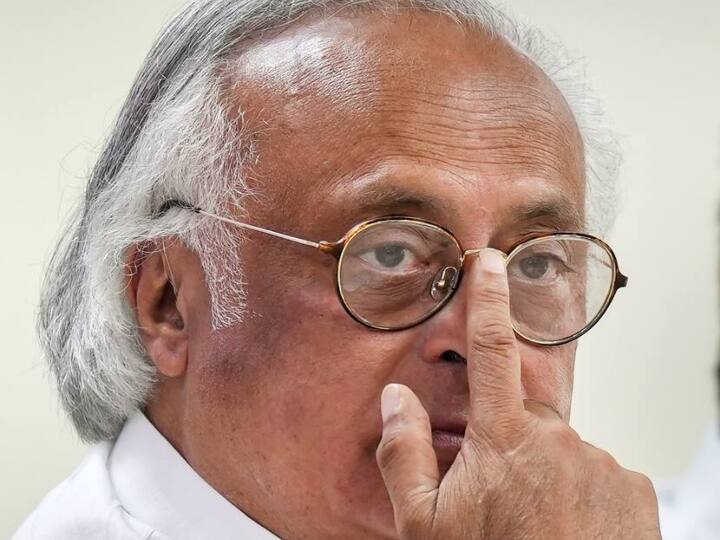 Congress Patent Remark of Jairam Ramesh: Congress leader Jairam Ramesh while talking to reporters on Tuesday (December 6) amid the party's 'Bharat Jodo Yatra' targeted the opposition parties. He even said that the name of Congress should have been patented.
Along with Jairam Ramesh, Rajasthan Chief Minister Ashok Gehlot was also seen. Ramesh was answering questions related to opposition unity. During this, he said that opposition unity is not possible without the Congress. During this, he started targeting the opposition parties.
What did Jairam Ramesh say?
Answering the questions of the media, Jairam Ramesh said, "If the Congress is not strong, then the unity of the opposition is impossible. The Congress party has to be strong, it has to stand on its own strength and only then the unity of the opposition will come.
News Reels
Jairam Ramesh's patent statement
Congress leader Jairam Ramesh further said, "In the last few years, different parties have taken a lot from us, we have not given anything… See once I said, we have got intellectual property patent… on the word 'Congress'." We should have taken the patent, the mistake was ours. Today see how many Congress parties have been formed in our country.
Jairam Ramesh listed the names of these parties
Ramesh said, "Trinamool Congress, YSR Congress, Nationalist Congress in the name of Congress… Many parties were born from Congress, they have taken the name Congress and Congress has suffered losses… So we will strengthen ourselves, We will hold talks with the opposition parties, we will maintain the unity of the opposition, Parliament is going to start the day after tomorrow, it will be seen what can happen inside the Parliament, but the unity of the opposition has nothing to do with 'Bharat Jodo Yatra' .
Let us tell you that in the 2019 Lok Sabha elections, the Congress won 52 seats and the alliance led by it won 92 seats. With so many seats, Congress is still called the main opposition party in the country. The Congress party, which has been suffering setbacks since 2014, is once again on a 150-day 'Bharat Jodo Yatra' under the leadership of Rahul Gandhi to strengthen its hold among the voters. How much support is this Yatra getting from other opposition parties, or not, Ramesh was answering similar questions. According to reports, Jairam Ramesh also said that the founders of opposition parties named after Congress were once in the Congress party.
Also read- Rajasthan Politics: 'It was sad to be called a traitor, but…', now this is the reaction of Sachin Pilot on Ashok Gehlot's statement