India News
Will Owaisi remain only 'Votkatwa' in Gujarat? Or will Muslims get bumper votes, know..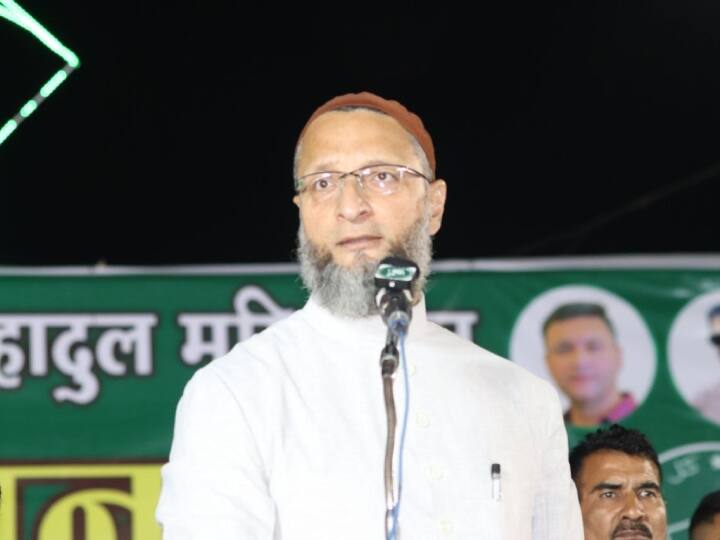 Gujarat Election 2022 Exit Poll: In the results of the exit polls of the Gujarat Assembly elections, a shocking thing has come to light about AIMIM chief and Hyderabad MP Asaduddin Owaisi. Owaisi fielded his candidates in only 13 out of 182 assembly seats in the state. The anti-BJP parties have been accusing Owaisi of being a 'votkatwa' (vote cutter). Now the results have also come regarding this in the exit polls.
According to the Times Now Navbharat exit poll on Gujarat assembly elections, the public was asked 'How big a factor has Owaisi's party become in Gujarat?' Four options (Votkatwa, Muslim vote secured, Organization standing, Can't say) were given to answer. Only 12 per cent people said that Owaisi's organization is on the rise.
How big a factor is Owaisi's party in Gujarat?
Source- Times Now Navbharat Exit Poll
Votkatva – 30%

Muslim vote secured- 22%

Organization Standing – 12%

Can't say – 36%
22 percent people believe that Owaisi got Muslim votes
News Reels
According to the results of this exit poll, the most surprising thing is that maximum 36 per cent people have shown a state of confusion, i.e. 'cannot say'. On the second number, 30 per cent people termed Owaisi as 'Votkatwa'. 22 per cent said that Owaisi's party has won the Muslim vote and only 12 per cent believe that his organization is on the rise.
What does Owaisi say on the question of Vote Katwa?
AIMIM chief Owaisi is often seen grappling with questions like whether he is the 'B team' of the BJP even outside elections. In many recent media interviews, Owaisi has answered such questions. Owaisi says that he did not come to contest elections in Gujarat before now, so why could Congress not defeat BJP?
How many seats to whom in Gujarat?
According to ABP News C-Voter exit poll, BJP can get 128 to 140 seats in Gujarat. Congress can get 31 to 43 seats on the second number. Aam Aadmi Party can get three to 11 seats. At the same time, 2 to 6 seats can go in the account of others. Let us tell you that the picture will be clear on December 8, the day of counting of votes. On December 8, along with Gujarat, the counting of votes for the Himachal Pradesh assembly elections will also be done.
Also read- Gujarat Exit Poll 2022: Which party has how many seats in Gujarat? Know what the ABP-C voter exit poll figures say