India News
Will Rahul Gandhi keep his beard or cut it after Bharat Jodo Yatra? Know what experts say about the new look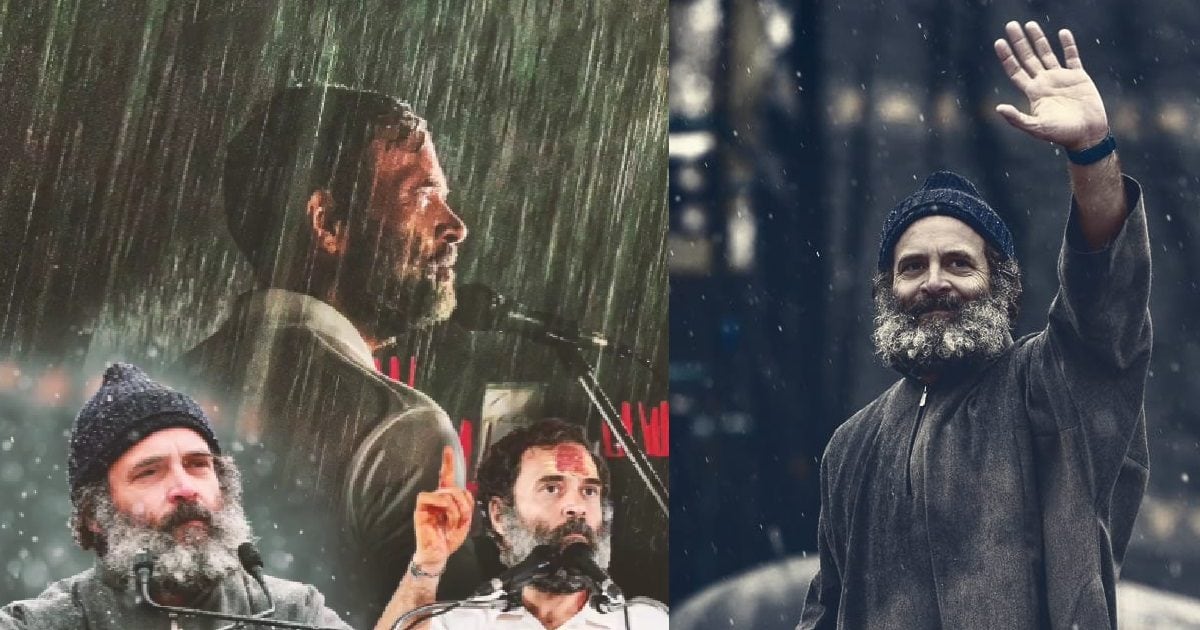 Srinagar. When Congress leader Rahul Gandhi started the 'Bharat Jodo Yatra', his beard was short and his hair was not too long, but by the end of the yatra, there has been a vast change in his appearance. Now his beard has grown and curly hair has also grown. During this visit, he was compared by rivals to former Iraqi dictator Saddam Hussein, German philosopher Karl Marx and the hero of 'Forrest Gump' due to the beard he had grown. There is also a question that- Has Rahul Gandhi come out of his 'Pappukaran' image during 'Bharat Jodo Yatra'?
This journey, which started from Kanyakumari, ended in Kashmir on Monday and this journey lasted for 145 days. A distance of four thousand kilometers was covered during the journey. Advertising industry veteran Prahlad Kakkar said, 'Because of the beard, he has shown some degree of seriousness. He is seen as a serious person. He is no longer the grandson of former Prime Minister Indira Gandhi and the son of Rajiv Gandhi. He is now Rahul Gandhi. This is a big change which people are accepting.
'Rahul Gandhi's grandma's look trying to give a message'
At the same time, image experts also say that the new bearded look of the former Congress president could be part of an effort to send a message. Rohit Ohri, CEO of media firm 'FCB Group India', said that 'Bharat Jodo Yatra' brought a big change in Gandhi's personality and his khichdi beard is a symbol of this change. Ohri said that he is now more confident and now a person who never gives up is also visible in him.
Kakkar said, 'People did not think that Rahul Gandhi had the ability to travel. This Bharat Jodo Yatra was very important to change his image. He said, "All politicians have realized that there are no easy shortcuts to get votes… and for that it is necessary that you are honest and unless you hit the streets and work hard, people will not be impressed by you." Will be.
Will Rahul get his beard cleaned now?
Kakkar said Gandhi was seen in a white T-shirt for almost the entire duration of the yatra, except on the last day when he wore a Kashmiri 'phiran' to beat the cold. With this he managed to surprise everyone. Kakkar said that now that the yatra is over, the important question will be whether to clean the beard or not. On the other hand, Ohri said, 'I believe that this beard is going to remain and with this the oldest party has the hope that this change is forever.'
According to Suman Agarwal, co-founder of Image Consulting Business Institute, the new look Gandhi has adopted is 'strategic dressing' in image management parlance. Ohri said, "It is a symbol of the new age of wisdom, the hard work of the prince, the nation before himself and never giving up." Experts say to what extent this new look will help him achieve his goals remains to be seen.
Addressing a press conference in Jammu, Rahul Gandhi had said that thousands of crores of rupees were systematically pumped in by the BJP and the RSS to malign his image, but the truth always comes out.
First read breaking news in Hindi News18 Hindi| Read today's latest news, live news updates, most reliable Hindi news website News18 Hindi.
Tags: Bharat Jodo Yatra, rahul gandhi
FIRST PUBLISHED : January 31, 2023