India News
World Ocean Day is celebrated today, conservation of marine resources is necessary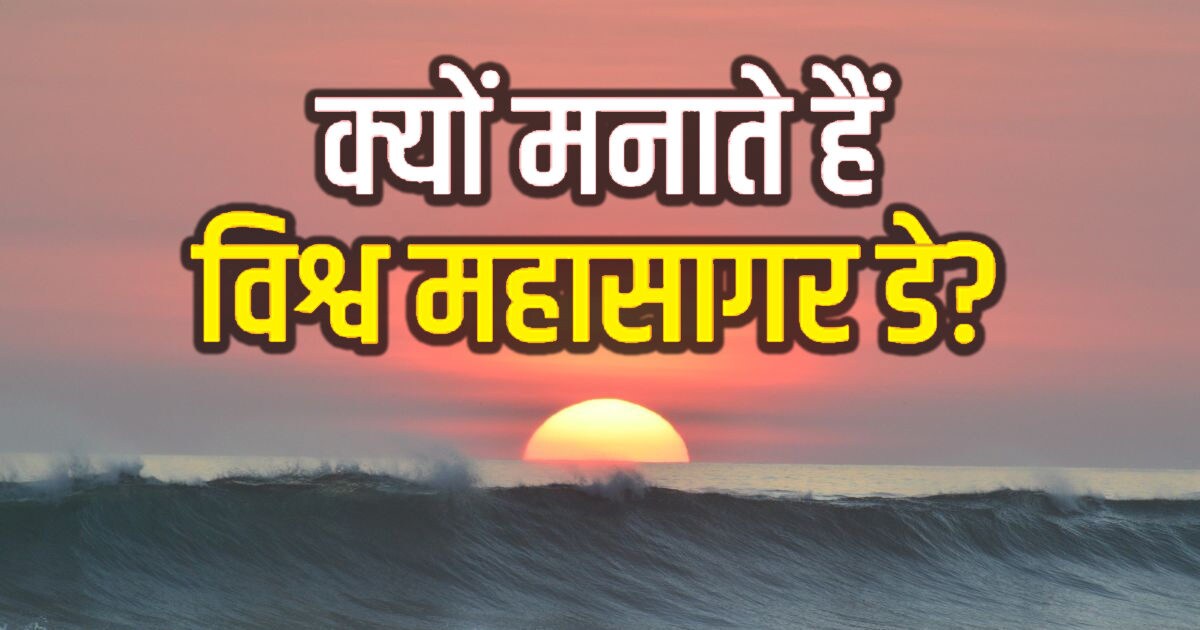 highlights
World Ocean Day is celebrated worldwide on 8th June
On this day awareness is made about the conservation of marine resources.
World Oceans Day 2023: World Ocean Day is celebrated every year on 8 June. Its main objective is to spread awareness among people about the importance of oceans and the importance of conserving and conserving marine resources. The effect of continuous pollution for many years is also happening in the oceans. Due to the pollution done by humans over the years, the aquatic habitats in the oceans are being destroyed. World Oceans Day is celebrated with the aim of reducing the indiscriminate exploitation of the oceans and to spread awareness and sustainable solutions for their conservation.
Theme of World Oceans Day 2023
There is a special theme of 'World Ocean Day' celebrated every year. This year's theme is "Planet Ocean: The Tides Are Changing". Is. On this day people are made aware to conserve the oceans and reduce their pollution.
Read this also- Plant money plant in this direction, there will be rain of money in the house, if you make a mistake, you can become poor
History of World Oceans Day
The initiative to celebrate Oceans Day globally was first proposed in 1992 by the Government of Canada at the Earth Summit held in Rio de Janeiro, Brazil. This proposal was widely supported and appreciated by the delegates. After which, in view of the protection of the seas, the United Nations General Assembly passed an official resolution to celebrate June 8 as 'World Ocean Day'. After which World Ocean Day is celebrated every year.

Significance of World Oceans Day
World Oceans Day is celebrated every year to take appropriate measures to conserve marine systems, adopt sustainable fishing practices, reduce pollution of oceans and other major ocean related problems. On the occasion of World Ocean Day celebrated every year, people are made aware of marine conservation. On this day, many programs have been organized by government and non-governmental organizations to make aware about the harmful effects of continuous exploitation of ocean resources and pollution caused by it.
Read this also- By eating these 5 things, bones will become strong like iron, there will be no need of milk for calcium, the body will become steely.
(Disclaimer: The information and information given in this article is based on general beliefs. Hindi news18 does not confirm these. Before implementing them, contact the concerned expert.)
,
Tags: Lifestyle, Sea
FIRST PUBLISHED : June 08, 2023