India News
Younger brother was trapped among 7 dead bodies, brother kept searching in train for 2 days, miracle happened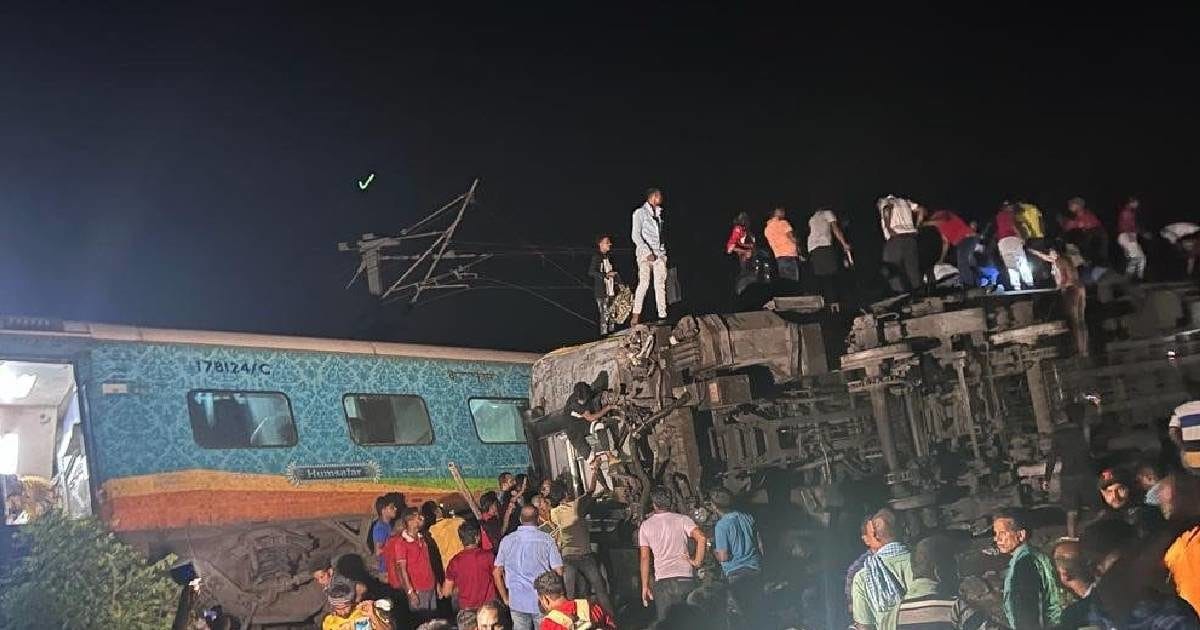 Cuttack. More than 270 people died in the gruesome train accident in Balasore, Odisha. At the same time around 1000 people were injured. This train accident shook the whole country. The pictures from the spot were horrifying. However, after about 51 hours, the movement of trains on the track started again. There were many such lives in this accident, whose stories of survival are quite touching. One such story is of a ten-year-old child, whose life was saved with great difficulty.
Ten-year-old Debasish Patra of Bhogarai, Balasore, was trapped under seven dead bodies after the train accident at Bahnaga Bazaar. There were several injuries on his forehead and face. On Saturday, with the help of the villagers, his elder brother saved him. Debasish, a Class V student, is undergoing treatment at the surgery department of the SCB Medical College and Hospital. He was going to Bhadrak with his family members by Coromandel Express on Friday.
Debashish told The Times of India, "My father had booked tickets on the Coromandel Express for Bhadrak, where uncle and aunt were waiting to pick us up. From there we made a plan to go to Puri. My father, mother and elder brother had planned the trip and all were traveling with me."
Further he told, "A few minutes after the train left Balasore on Friday evening, I was sitting next to my mother and suddenly there was a huge bang, followed by a loud jolt and everything went dark. I lost consciousness. When I opened my eyes, I was in terrible pain and was trapped under a pile of dead bodies.' Please tell that his elder brother Subhashish, who is a student of class X, kept searching for him in the dark.
,
Tags: Odisha Train Accident
FIRST PUBLISHED : June 05, 2023, 11:48 AM