Lifestyle
5 things will increase immunity in the changing season, include it in the diet, there will be no worry about health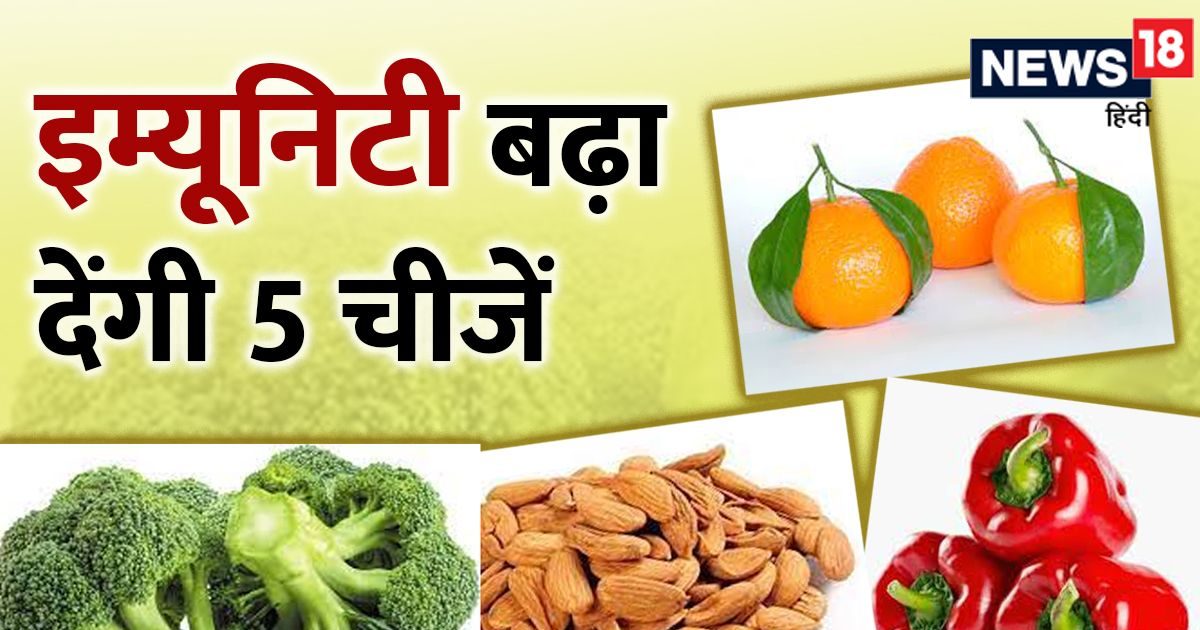 highlights
Citrus fruits like orange, lemon are helpful in boosting immunity.
Boost immunity by including Vitamin C rich foods in the diet.
Immunity Booster Foods: Whenever there is a time of change in the weather, it is very important to strengthen the immunity of the body. Better immunity proves to be very helpful in preventing seasonal diseases. With the onset of spring, there are signs of departure of winter, in this season, to protect the body from diseases, such things should be included in your diet which are not only healthy but also boost immunity. We can strengthen our immunity only by making a slight change in our food and drink in the daily routine.
Consumption of foods rich in vitamins and minerals helps in keeping you healthy. According to Healthline, things like citrus foods, spinach keep you healthy. Let us know about such immunity booster foods…
Include 5 immunity booster foods in your diet
1. Citrus Foods – To maintain the immunity of the body, it is very important to include citrus foods in the diet. These foods are rich in Vitamin C which boosts our immunity. Vitamin C increases the production of white blood cells in the blood that fight infection. In this case, definitely include fruits like orange, lemon, grapes in your diet.
read this also: 4 small habits can make blood sugar high, change them soon, otherwise tension will increase
2. Red capsicum – If you think that Vitamin C is abundant only in sour things, then you are wrong. Red capsicum contains three times more vitamin C than Florida oranges. Beta carotene is also found in large quantities in it, which boosts the immunity of the body and keeps it healthy.
3. Broccoli Broccoli has become very popular among foreign vegetables. It contains abundant vitamins and minerals. Vitamin A, C and E are found in large quantities in broccoli. Along with this, broccoli is also rich in fiber and antioxidants. You can say that broccoli is one of the most beneficial vegetables for health.
4. Spinach – Healthy vegetables are mentioned and spinach's name does not come, how can this happen. Along with having vitamin C in spinach, many types of antioxidants are present. Along with this, spinach is also beta carotene rich. Eating spinach increases the body's ability to fight infection. Like broccoli, spinach is also one of the most nutritious vegetables.
Read this also: 5 spices will strengthen weak digestion, the dirt of the stomach will also be cleaned, there will be no tension in the morning
5. Almonds Almonds included in dry fruits are very beneficial for health. Along with vitamin E, vitamin C is also found in abundance in almonds. Powerful antioxidants are found in almonds to keep the immune system healthy. It also contains fat soluble vitamins.
First read breaking news in Hindi News18 Hindi| Read today's latest news, live news updates, most reliable Hindi news website News18 Hindi.
Tags: health, healthy food, Lifestyle
FIRST PUBLISHED : February 08, 2023, 20:16 IST