Lifestyle
5G is a short name of 5 important goals, achieving which India can become the world's intelligence capital: RIL CMD Mukesh Ambani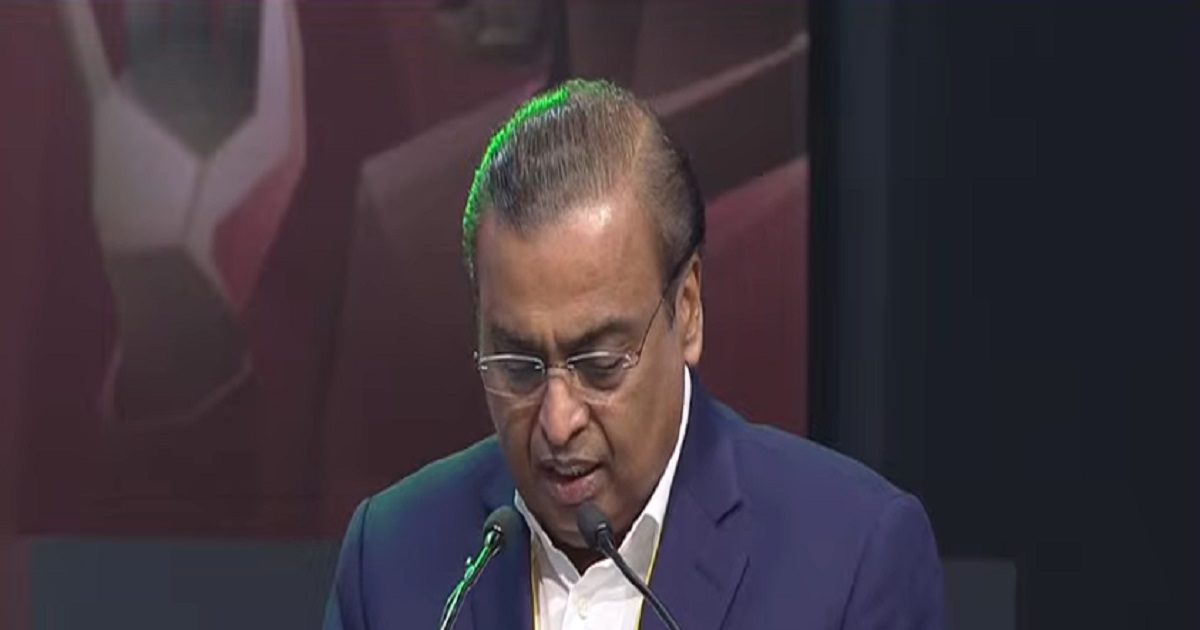 Highlights
Reliance Industries CMD Mukesh Ambani gave his views at the India Mobile Congress 2022.
'5G technology will help take advantage of other technologies of the 21st century'
In this program today PM Modi launched 5G mobile telephony services in the country.
New Delhi. After the launch of 5G mobile telephony service in the country, Mukesh Ambani, Chairman and Managing Director, Reliance Industries said that, '5G connectivity is much faster than the next generation and in the 21st century, technologies like artificial intelligence and metaverse will be introduced through this service. Full benefit can be taken. Reliance Industries Chairman and Managing Director Mukesh Ambani said this at the India Mobile Congress held in New Delhi. In this program this morning Prime Minister Narendra Modi launched 5G mobile telephony services in the country.
Speaking on the occasion, Mukesh Ambani, Chairman and Managing Director, Reliance Industries said, "I see 5G technology as an opportunity to take full advantage of other 21st century technologies such as Artificial Intelligence, Internet of Things, Robotics, Blockchain and Metaverse to their full potential. Will give.
Also read- PM Narendra Modi launched 5G network, said – earlier 1GB data was priced at Rs 300, now it is only Rs 10
Mukesh Ambani, CMD, Reliance Industries said that, '5G is such an acronym through which a big change can be brought in the country by setting 5 goals.'
Digital facilities enabled by 5G technology will reach common Indians. Through this, people will be helped in high quality education and skill development. This technology will make Indian youth realize their potential by providing world class capabilities and competitive opportunities so that they can make India globally competitive.
'5G service can provide high quality health services in rural and remote areas by transforming existing hospitals into smart hospitals without any additional investment. With this, the services of top doctors will be available digitally anywhere in India. This will further improve the speed of treatment and related decisions, as well as help in taking proper decision regarding treatment immediately. This will increase the health, wealth and happiness of all Indians.
5G technology can bridge the gap between urban and rural India. It is possible to do this by accelerating the digitization and intelligence data management of infrastructure in agriculture, services, trade, industry, informal sector, transport and energy. It will create huge efficiencies in all economic activities, make India a hub of innovation and will also help us in mitigating the climate crisis.
'5G technology can provide small-scale industry and commercial enterprises with the same powerful productivity tools that are used by large commercial enterprises. This will give a boost to the modernization of all sectors of India's economy.
5G technology can help India emerge as the intelligence capital of the world by bringing artificial intelligence to every field. This will help India become a leading exporter of high-value digital solutions and services.
(Disclaimer:- News18 Hindi is a part of Reliance Industries' company Network18 Media & Investment Limited. Network18 Media & Investment Limited is owned by Reliance Industries only.)
Be the first to read breaking news in Hindi News18 Hindi| Today's latest news, live news updates, read the most reliable Hindi news website News18 Hindi|
Tags: 5G Technology, Chairman of Reliance Industries Limited, Mukesh ambani, PM Modi
FIRST PUBLISHED : October 01, 2022, 14:02 IST