Lifestyle
Addicted to work from home, employees are saying – reduce the salary if you want, but don't call the office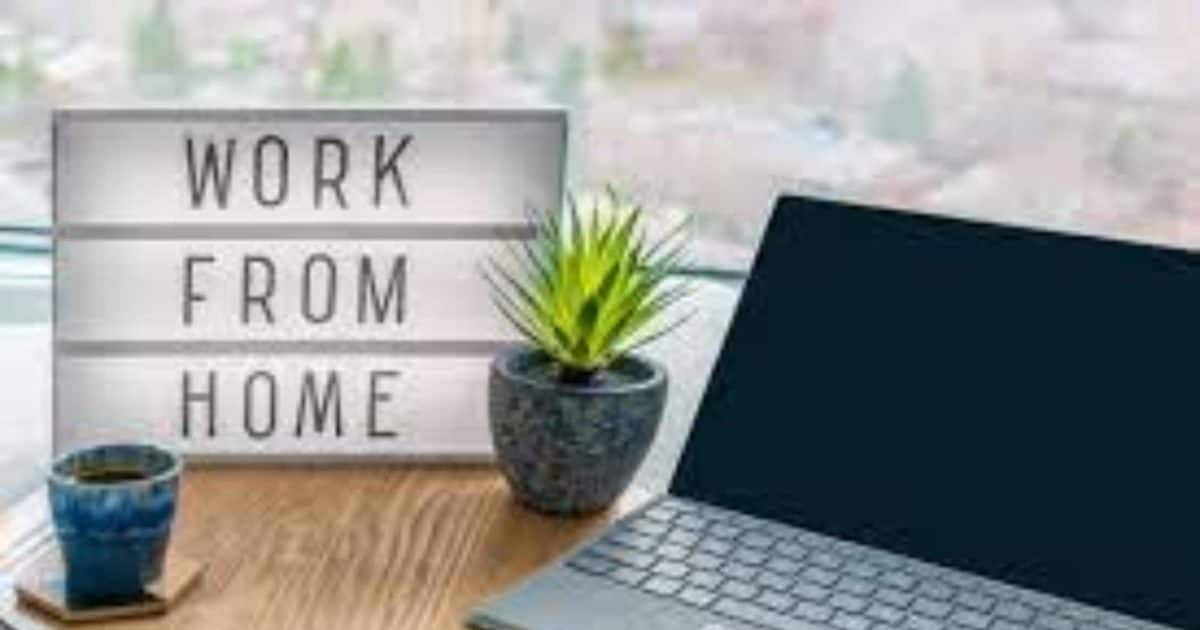 highlights
55 percent of employees are ready to take less salary to continue working from home.
In the survey, the attitude of employees of each age group is different.
The American newspaper has conducted a survey taking the opinion of hundreds of employees.
Work from Home: In the year 2020, the Corona epidemic created panic all over the world. Governments in many countries had to take tough decisions like lockdown to prevent corona virus infection. During this time, most of the companies allowed their employees to work from home. After the corona restrictions were relaxed, companies are now slowly ending this system but the employees are no longer ready to come to office. These employees who are doing work from home have even said that give less salary but do not call the office.
A survey was conducted in America regarding work from home, in which employees were asked for their opinion on this issue. In this, the employees working from home permanently have refused to come to the office and said that they are ready to take less salary for this.
American newspaper asked for opinion in the survey
The Washington Post and Ipsos surveyed 1,148 full-time and part-time workers between the ages of 18 and 64 to understand their attitudes towards work, including their opinion on remote work. According to the survey, 55 percent of 188 employees working from home said they would take a lower paying job to continue working from home.
read this also- Are you tired of work from office days? Employees are not ready to come to the office even in high salary, said – If there is no WFH then there is no job
At the same time, some employees are ready to compromise with the facilities. They want that instead of leaving work from home and coming to office, they get a better package. 45 percent of employees doing remote work are ready to go to office for a few days if they are offered a higher paying job.
Different opinion of employees of each age group
According to the poll, the attitude of employees of every age group is different regarding work from home. Of these, only 29 percent of workers between the ages of 18 and 26 say that working from home is not their top priority, as most work can only be done in the office. Overall, most of the employees, around 80 per cent, say that they would go to office 1-2 days a week if they get more money.
Companies like Amazon and Salesforce have issued orders for their employees to return to office. Because some executives believe that being in the office will increase productivity from individual work, increase creativity and improve team support. However, some employees have taken a tough stand regarding work from home. Tesla CEO Elon Musk said remote work is "morally wrong".
read this also- No one can imagine such a fraud! 1 lakh rupees flew away from the girl's account in order to save the bird
Preparation of protest on the order to call the office
Many employees in America are preparing to protest against the 'in return-to-office' order. Some Amazon workers in Seattle are planning a demonstration later this month against the company's office-to-office directive. In February, more than 2,000 Disney employees signed a petition opposing CEO Bob Iger returning to the office for 4 days a week.
Dozens of Starbucks corporate employees signed a similar petition. Some workers say that returning to office is affecting their bank balance. Because now they have to pay for clothes, office lunch and to and fro fare. One employee left his job worth lakhs of rupees to avoid going back to office.
,
Tags: Coronavirus, lockdown, work from home
FIRST PUBLISHED : May 27, 2023, 13:47 IST