Lifestyle
Arthritis patients should not eat curd? Know the truth from the doctor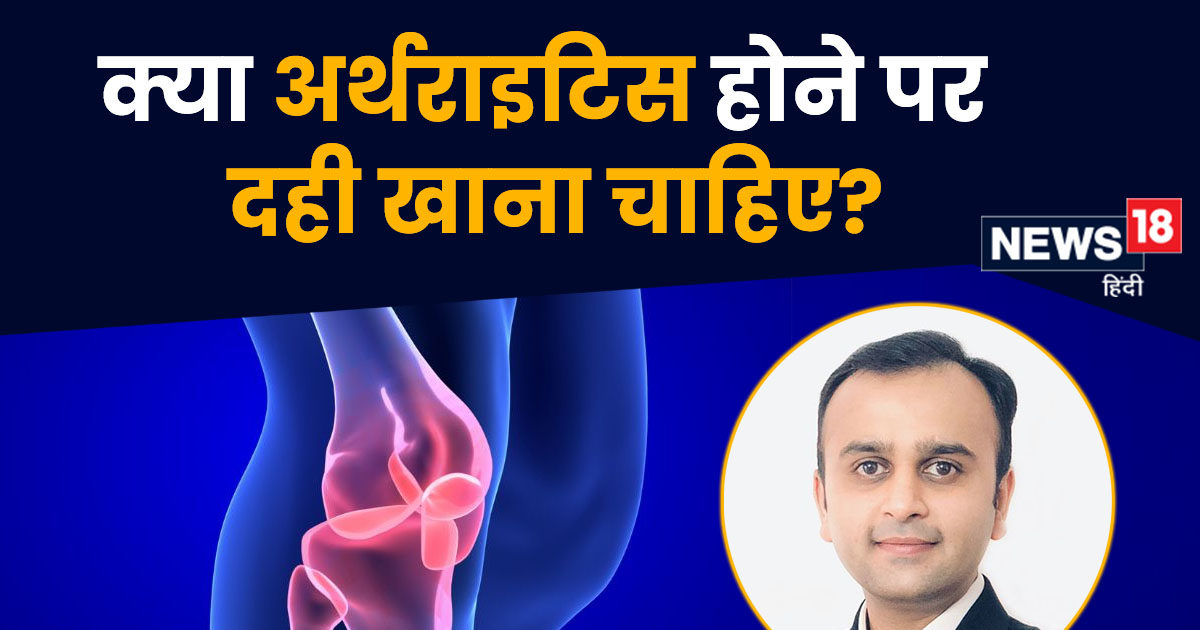 highlights
Arthritis patients have joint pain.
Arthritis patients should eat healthy foods.
Arthritis is a disease in which there is pain in the joints. Due to this the bones become weak and many types of problems have to be faced. Due to severe arthritis, people are not even able to walk. Due to this disease, there is pain near the joint of hands-feet or any other part of the body. Symptoms of muscle weakness and fever can also appear in case of arthritis.
Nowadays youth are also becoming victims of arthritis. There are more than 100 types of arthritis. As arthritis progresses, the shape of the body parts starts changing. Many types of myths are in vogue regarding food in arthritis. Similarly, some myths are spread about curd as well. Let us tell you today whether curd should be consumed in case of arthritis or not.
Read this also- Fatigue starts even after walking some distance, there may be deficiency of this vitamin, identify with 5 symptoms, treat in time
Should Arthritis patients eat curd?
SL Raheja Hospital Mahim, Mumbai Arthritis Specialists and Surgeons Dr. Siddharth M Shah According to those who believe that eating curd or sour food causes arthritis, this is a misunderstanding. However, sometimes in some people, the pain increases for some time due to the consumption of sour substances like tomatoes. But arthritis is increasing due to this, it has not been proved yet.
Arthritis increases by eating curd, this too has not been proved in any research. Rather, by not eating curd, the nutrients and vitamins obtained from it will not be available. Calcium and B complex vitamins are available in curd, they will not be available. Calcium is very beneficial for the strength of bones. Its deficiency causes weakness of bones. Arthritis patients should not eat outside fried and spicy chillies. Such people should take a healthy diet rich in nutrients and vitamins.
Read this also- This fruit will play the band of cholesterol, clean the dirt in the stomach, you will be surprised to see 5 benefits
,
Tags: health benefits, health news, Lifestyle
FIRST PUBLISHED : June 10, 2023, 16:29 IST