Lifestyle
Boot space in hatchback? Illusion will break after seeing Diggy, people running to buy it!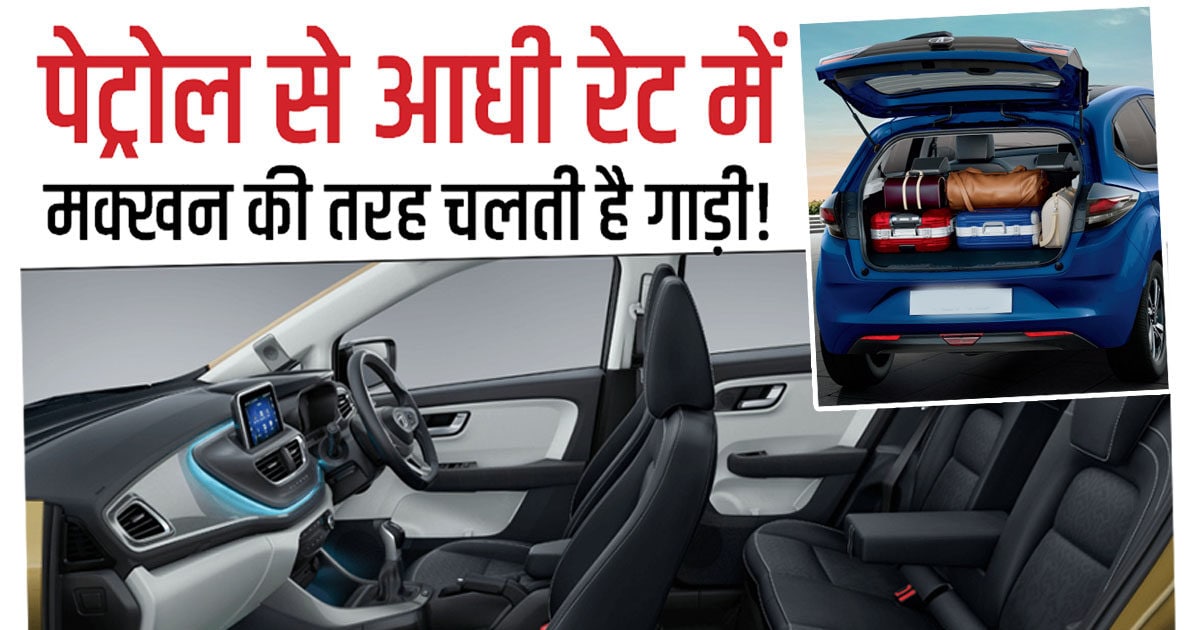 Till a few years ago, there were no factory fitted CNG cars of any company except Maruti in the market. But, today the situation has changed. Now not only entry level cars, CNG versions of premium hatchback cars have also come in the market. In such a situation, a big car company of the country has launched Fuser's CNG car in the market. It is a premium hatchback car. But, the biggest feature of this car is that it has solved the biggest problem associated with CNG. Because of this Grahan has become bewildered as to how this was possible. Actually, the biggest problem with CNG cars is their negligible boot space. In these cars, CNG cylinders are fitted at the boot space, which makes up for the entire space.
For this reason, CNG cars are not considered suitable for going out of town with the family. But, now this will not happen. Tata Motors, the country's leading car company, has launched its premium hatchback car The CNG version of Altroz ​​has been launched which has 230 liters of boot space. You can keep the right stuff in it. The traditional concept of CNG has been changed in these cars. There are two CNG cylinders in it, which gives a decent amount of space in the boot space. Both cylinders are relatively thin in roundness, due to which they fit in the bottom part of the boot space and a cover sheet has been placed on top, which does not even know that the cylinder was fitted in it. Along with this, the company has smartly fitted the stepney i.e. the extra wheel under the boot space. Tata Motors Altroz cng Is also promoting with this USP. The same thing is being shown in its ad that this much boot space in the CNG variant vehicle. The entire focus is on the USP.
This car had come to set fire, when it landed on the road, it came to know that it was not even a twine bomb!
Altroz ​​is a great car
Tata Altroz ​​one of the best in the premium hatchback segment car Is. Its competition is from Maruti's Baleno and Hyundai's Grand i10. It has a 1200 cc petrol engine and is twenty to both these cars in terms of car space. As far as sales are concerned, it has been more than three years since this car was launched in the market. This year i.e. till January 2023, it has sold more than 1.75 lakh units. That is, on an average, 4800 units have been sold every month. Its CNG version has been launched some time back. Along with this, the company has experimented with the cylinder. Customers are liking this experiment of the company. This is the reason why the waiting time for Tata Altroz ​​CNG is 7-8 weeks i.e. around two months in most of the cities as on date.
Safest Car
Tata Altrol is a car rated according to international standards. It is the safest car in its segment. The price of its CNG variant starts from Rs. 7.55 lakhs. While the starting price of its rival Baleno CNG is 8.35 thousand.
,
Tags: car cng, Tata Motors
FIRST PUBLISHED : June 02, 2023, 14:56 IST