Lifestyle
Bridal Shopping: Designer lehengas can be found in Ranchi at low prices, so why go to Delhi? Brides note these addresses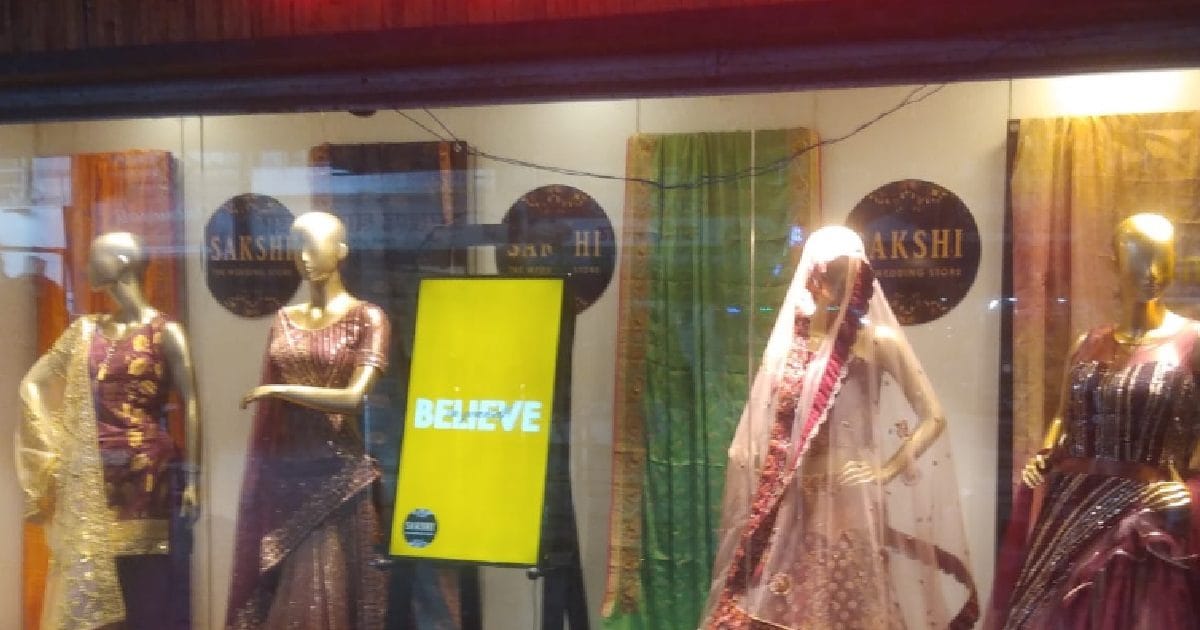 Report: Shikha Shreya
Ranchi: After the marriage is fixed, the biggest question is, from where to do the shopping? It also happens that the girls here go all the way to Chandni Chowk in Delhi to shop for their favorite lehenga and wedding collection as designer lehengas are easily available there at very low prices. But now you do not need to go to Chandni Chowk, you are in Ranchi, here you will get more than one lehenga in your budget.
Ranchi's Upper Bazaar and Panchvati Plaza are two such places where you can find the desired lehenga. A good variety of lehengas ranging from simple to designer are available here. Also, a boutique collection is also present. Let us know the specialty, price and location of major lehenga stores in Ranchi.



After effect of Deoghar Trikut accident: Monkeys are uprooting the planted potatoes after the closure of the ropeway, know the reason




Jharkhand: Fierce firing at a marble shop in Dhanbad, the shopkeeper narrowly escaped the attack




107 bio gas plants will be set up in rural areas of Bokaro, know how farmers will get double benefit




Jharkhand 20-20 | Jharkhand 20 big news in bursts Jharkhand News | 02 December 2022




Hazaribagh: Ganga-purple culture will be seen in the Urs of Takiya Mazar, the Qawwals of Bihar Jharkhand will set colors




Jharkhand: High speed bike fell from the bridge in Gumla, 2 students of 10th and 6th died




Garhwa: Two sisters kidnapped from pickup van, one managed to escape, raped the other




Liquor party was going on in Gumla's Birsa Munda Agro Park, this happened after being caught | Bihar Latest News




Jharkhand CM Hemant Soren strongly objected to this law of the Center, wrote a letter to PM Modi




Desi Sweet: This nameless hut is famous, every day half a quintal of milk is made here, the price is also such that it attracts




Jharkhand 20-20 | 20 big news of Jharkhand in a quick manner. Top Headlines | 2 Nov 2022
Fashion World: The special thing about this shop is that it has a collection of light colored lehengas at cheap prices considering the choice of today's youth. Such as peach, white, light pink, orange, cream, pink. Shopkeeper Soni said that nowadays girls are more attracted towards light colors. They have the latest fashion lehengas ranging from Rs 2000 to Rs 20,000 and matching sherwanis too. Note down the address – Upper Bazar, Saraswati Market, Ranchi
Location – https://maps.app.goo.gl/yZArAHHTgiFkEtwL8
Sanwariya : Not only lehenga, but you can buy clothes from wedding gowns to wedding functions like turmeric, mehndi, sangeet combination from here. Where the price of lehenga starts from 3000 and saree starts from 1500 to 15,000. Shopkeeper Kamal says that you do not need to go to Delhi or Chandni Chowk. Pratima, who came to shop in Saawariya, said that when such good lehengas are available in Ranchi itself and at affordable prices, then why go anywhere else. Address – First Floor, Panchavati Plaza, Main Road, Ranchi
Location- https://maps.app.goo.gl/E8W2a5ahYDHx8Xvr6
Sankshi – The Wedding Store: Many types of sarees and lehengas will be available for the bride in Ranchi. In this store, you can easily buy simple to designer lehengas at affordable prices. There is a wedding footwear shop around the shop. Designer Lehenga – Available in the range of Rs.6000-25,000. Remember Address – Panchvati Plaza, Kachchi Road, Ranchi
Location- https://maps.app.goo.gl/E8W2a5ahYDHx8Xvr6
Rashmi Bridal : In this shop you can buy Kanjeevaram, Banarasi, Pure Silk Lehenga, Designer Sarees, Sambalpuri Lehenga, Jaipuri Lehenga and Bandhani Lehenga for wedding and that too in reasonable price. Here designer lehenga is available from 3000 to 20,000 rupees. Here is the address – Panchavati Plaza, Shop-115, Ranchi
Location- https://maps.app.goo.gl/E8W2a5ahYDHx8Xvr6
Padmavati: If you want boutique collection lehengas in cheap then come to this shop. Where the price of boutique collection lehenga is between 10,000 to 50,000. The special thing is that the lehenga is customized and exclusive, that means the customer can get it made as per his wish or can also get something written on the lehenga. Save Address – Second Floor, Panchvati Plaza, Ranchi
Location-https://maps.app.goo.gl/E8W2a5ahYDHx8Xvr6
First read breaking news in Hindi News18 Hindi| Read today's latest news, live news updates, most reliable Hindi news website News18 Hindi.
Tags: designer clothes, Ranchi News
FIRST PUBLISHED : December 03, 2022, 11:10 IST