Lifestyle
Cancer treatment is now possible with cold gases, for the first time successful in Gangaram Hospital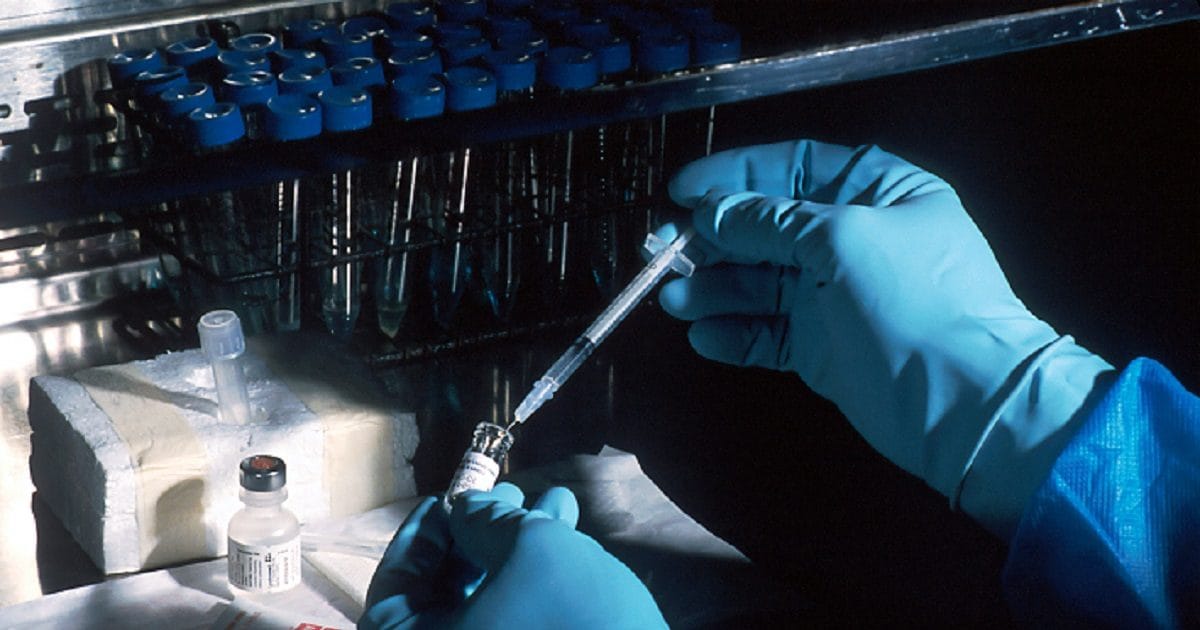 New Delhi. Doctors are inventing new techniques for the treatment of cancer and trying to make its treatment simple as well as painless. Similarly, now a team of doctors from the Interventional Radiology Department (IR) at Sir Ganga Ram Hospital in Delhi has found a unique way of treating cancer. Doctors have treated a female patient battling cancer who was not capable of surgery.
A 55-year-old female resident of Delhi, who came to Gangaram Hospital, was suffering from cancer of the gall bladder (already underwent surgery) with metastasis in the liver. At this time the patient's condition was such that his surgery could not be done. Therefore, a new treatment modality in the form of cryoablation was chosen to manage the treatment of this patient. The procedure was performed by Dr. Arun Gupta, Dr. Ajit Yadav and Dr. Raghav Seth, who were part of the IR team at Sir Ganga Ram Hospital in Delhi.
Dr. Ajit Yadav, Consultant, Department of Interventional Radiology, Sir Ganga Ram Hospital said, 'Cryoablation is a minimally invasive treatment to kill cancer cells with extremely cold gases. It works on the principle of 'freeze-thaw-freeze' cycle. A thin needle – called a cryoprobe – is placed directly into the cancer under ultrasound or CT scan guidance. The cryoprobe injects an extremely cold gas such as liquid nitrogen to freeze and kill cancer cells. The tissue is then allowed to thaw. Finally, another cycle of freezing is given. The time required depends on the size, location and type of tumour.
from your city (Delhi-NCR)




Why are red ant eggs so famous in Assam? This special dish is made on Bohag Bihu, know the method




Big accident in Naina Devi: Delhi youth falls into 500 meter deep gorge while taking selfie, dies




Noida's weekly market is cheaper than Delhi's Sarojini and Lajpat, girls can do whatever they want




Attention Those fond of drinking coconut water must read this news, shopkeeper Sameer arrested




Good News! Rajdhani bus service starts from Aligarh to Delhi, know fare and time table




DDA News: In the name of giving DDA flats, two students of Bihar's 12th and Bsc duped Delhiites of crores of rupees, read full report




Sigma Male is rich with strong personality and different thinking, are you also this?




Food Safety Index: In terms of food safety, 2 states of South India are on top, these 5 states are laggards, know the condition of Delhi




The creamy sandwich of this shop is famous in Delhi, it is so soft that it melts in the mouth




Transport facility like London and Abu Dhabi now in Noida and Greater Noida, know everything about the route, fare and speed of the country's first pod taxi
In general, cryoablation can also be used for the management of other types of cancer including lung, kidney, bone, liver and breast. The process takes about 1.5 to 2 hours. It is safe and the risks involved are generally less than those of surgery. An additional advantage of cryoablation is that it can be repeated if necessary.
Whereas Dr. Arun Gupta, Chairperson and Senior Consultant, Department of Interventional Radiology says, 'We chose cryoablation for this patient for the first time in northern India because the cancer was relatively large and very close to the liver, arteries and other vital structures. Cryoablation ensured complete eradication of the cancer, which can also be seen as an ice ball in the CT scan.
Explaining the advantages of this technique over other types of ablation, Dr. Raghav Seth, Associate Consultant Interventional Radiology explains that cryoablation is associated with fewer side effects, is painless with faster recovery, gives better defined treatment margins and causes less damage to surrounding tissues.
Also, doctors believe that with the advent of cryoablation, the hospital department is now able to treat this type of cancer with all types of ablation techniques – radiofrequency ablation (RFA), microwave ablation (MWA) and cryoablation – under one roof. Totally ready for. We are sure that this technology will prove to be very beneficial for patients suffering from cancer.
,
Tags: cancer, cancer survivors, Gangaram Hospital
FIRST PUBLISHED : June 10, 2023, 16:50 IST