Lifestyle
Cardiac arrest incident of 24 year old girl will shake your heart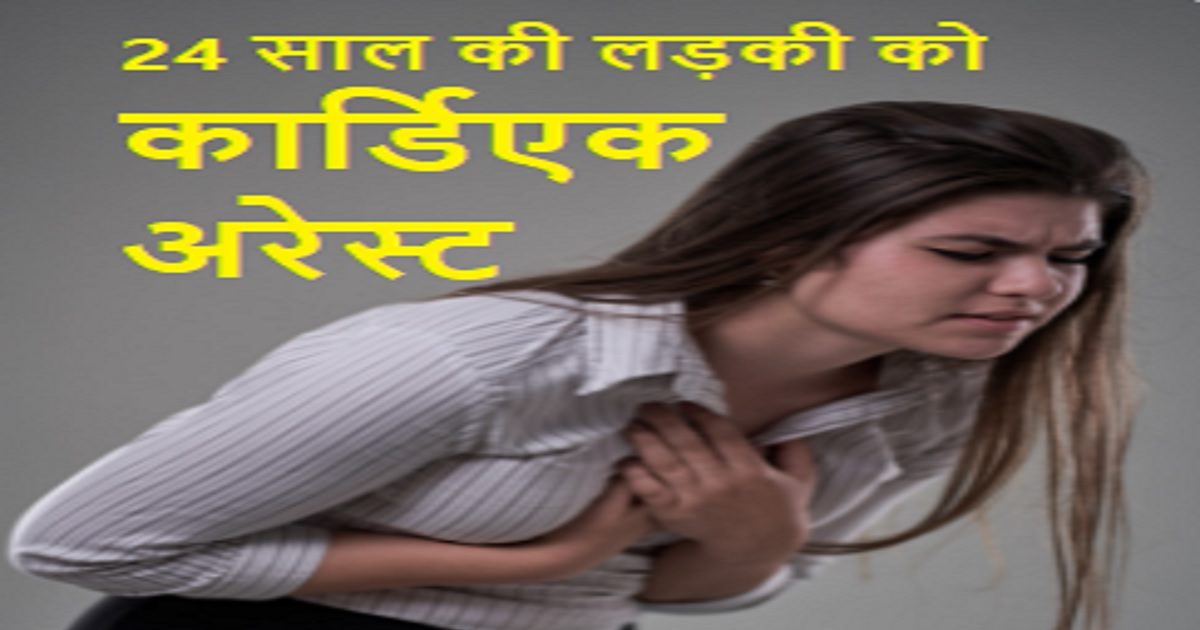 highlights
Cardiac arrest is a sudden stop of heart function.
If the patient does not reach the doctor within a few minutes, then death is certain.
Symptoms of Cardiac Arrest: Brittany William faced death when she was only 24 years old. He had a cardiac arrest. Britney almost went to the mouth of death but the readiness of the doctors made her alive. When Brittany William narrated her story, the listener's hair stood up. Actually, no one is ready to believe that at the age of 24 one can have heart attack or cardiac arrest. In cardiac arrest, the heart stops working completely. If the patient does not reach the doctor within a few minutes, then death is certain.
Brittany Williams regained consciousness two days after arriving at the hospital. After nine years, Britney narrated her heart-wrenching story which was extremely dangerous. In fact, Britney had earlier ignored many symptoms of heart attack or cardiac arrest.
Also read- Fasting sugar report can also be wrong, learn from the doctor of Max Hospital how to get the right test done, here's the way
boss made fun of
According to the news of TOI, a few days before the cardiac arrest, when Britney told her boss about such signs, he made fun of Britney. The boss said, "You are 24 years old. If you walk five miles every day, eat healthy food, you cannot have heart related diseases. But when Britney matched the symptoms of cardiac arrest, heart attack, heart failure with her own symptoms from the internet, she found them correct. However, in the end she too ignored these signs and did not go to the doctor that day. Just three days after this incident, Britney suddenly fell unconscious in a restaurant in Times Square, New York. On getting the information, as soon as her parents reached there, Britney fell on their lap and rolled her eyes. She had almost reached the point of death.
These were the signs before cardiac arrest
Brittany told, "I was in the office. Suddenly sensation was felt on the left side of the body. It felt like tingling. Then felt numbness. I got up from the chair. Thought something would lighten up. But unfortunately this did not happen and it kept on increasing. I searched the internet and told my boss. Boss said you can't have all this. But I had the bad luck that just three days later I fainted in a Times Square restaurant. After this, Britney was taken to the hospital where she regained consciousness after two days. Britney had already ignored several signs.
What is cardiac arrest
Dr. Nityanand Tripathi, Interventional Cardiologist at Fortis Hospital, New Delhi, explains that in cardiac arrest, the heart function suddenly stops and the heartbeat also stops suddenly. The patient faints very quickly. This condition is equal to death. In some cases, the patient can survive after medical intervention. If the patient is given CPR immediately, then the chances of survival are more. Actually, due to many reasons like blockage in the arteries or veins, very thin veins, sometimes the heart stops working completely. This is cardiac arrest.
early signs of cardiac arrest
Minor signs are visible in the body before cardiac arrest. In this, symptoms like heaviness in the chest, difficulty in breathing, shortness of breath, weakness are seen. But some time before cardiac arrest, suddenly the heart starts fluttering or the sensation in the heart starts like tingling, as happened to Britney. When Britney felt tingling in her body, she told her boss, but she ignored it at the behest of the boss. Never ignore such signs. See a doctor immediately.
Read this too- These 5 foods will remove the dirt hidden from every corner of the liver, you will be away from diseases for life, try from today itself
Read this too- This leaf eliminates cholesterol from the root, sugar will also be controlled; know the unknown benefits
First read breaking news in Hindi News18 Hindi| Read today's latest news, live news updates, most reliable Hindi news website News18 Hindi.
Tags: health, health tips, Lifestyle
FIRST PUBLISHED : February 09, 2023, 15:16 IST