Lifestyle
Chhath 2022: Today is the festival of Chhath Puja, know the Muhurta, worship method and fast, keep these special things in mind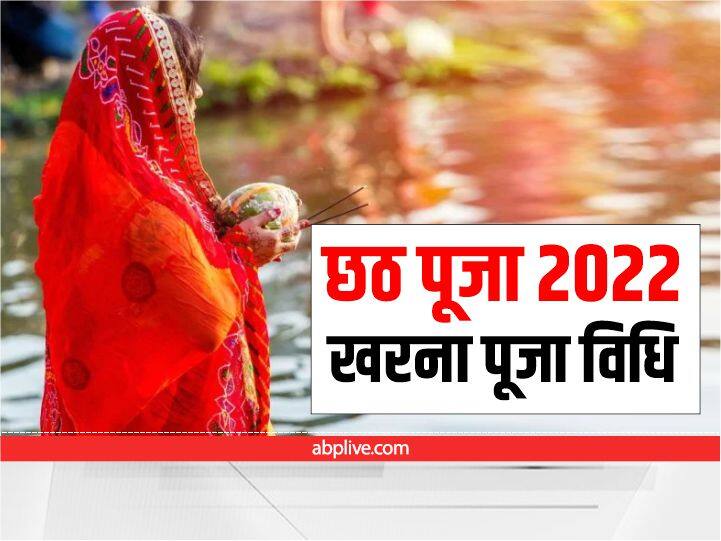 Chhath Puja 2022 Kharna: Chhath Puja has started. Four days in a year is dedicated to Chhathi Mayya. The tradition of Nahay Khay was played on the first day and today on 29 October 2022 the tradition of Kharna will be discharged on the second day. The festival of Chhath is considered very important for the worship of Sun God. Chhath is also called Surya Shashthi. In this, the fasting sacrifices food and water for 36 hours for the happiness and prosperity of the children. This fast starts after consuming the Prasad of Kharna. Let's know the time, method and rules of Kharna
Chhath Puja 2022 Kharna Muhurat

The day of Panchami Tithi of Kartik month is called Kharna. It is also known as Lohanda. On the day of Kharna, women start the fast by eating sweet food in the evening.
Sunrise – at 06.31 am

Sunrise – 05:38 pm
Kharna 2022 Shubh yoga

Kharna will be celebrated in very auspicious yoga. On this day, Ravi and Sukarma yogas are being formed, which has increased the importance of this day. If the Sun is worshiped according to the rituals in Ravi Yoga, then the malefic effects of the Sun are removed from the person's horoscope.
Ravi Yoga – 06.31 AM – 09.06 AM

Sukarma Yoga – 10.23 PM – 07.16 PM, October 30
Kharna Significance

Kharna means pure i.e. purification. While in bathing, we do external ie cleanliness of the body, whereas in Kharna, emphasis is laid on internal ie cleanliness of mind. On the day of Kharna, women make bhog of gudi ki kheer and sathi rice on the stove in the evening. According to mythology, Chhathi Maiya enters the house along with Kharna Puja and women start fasting for 36 hours.
Kharna Vidhi (Chhath Puja 2022 Kharna Vidhi)

On the day of Kharna Puja, after taking bath before sunrise, the Chhath Vrati should first offer Arghya to the Sun God. In the evening, pudding of rice, jaggery and milk is made by putting mango wood on an earthen stove. On this day only one meal is served.

First of all, offer Prasad on the sixth May and then the fasting should eat this food and then the rest of the family members should eat the same food.

After this, fasting is done by giving up food and water for 36 hours. This fast will end with the morning Arghya on the fourth day of Chhath Puja.
Labh Panchami 2022: Labh Panchami tomorrow, know Muhurta, importance of this day and worship method
Disclaimer: The information provided here is based on assumptions and information only. It is important to mention here that ABPLive.com does not endorse any kind of belief, information. Before applying any information or assumption, consult the concerned expert.