Lifestyle
Credit Card: Fake transaction done with credit card? Do this work immediately, otherwise it will cost 25,000 rupees!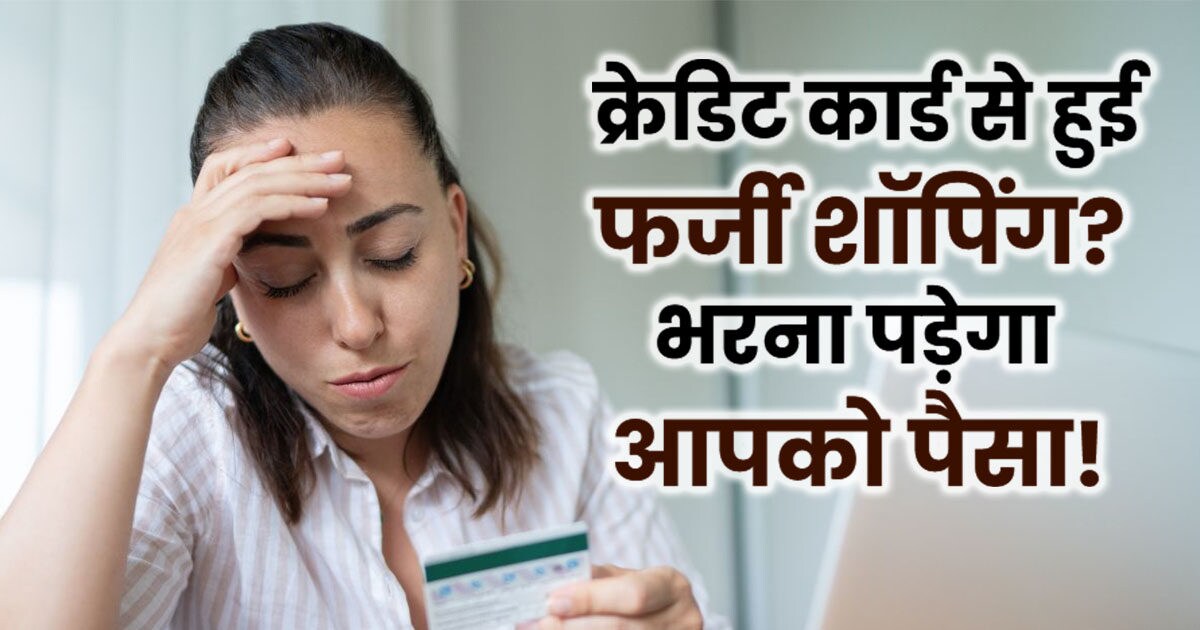 highlights
Cardholders are not completely immune to credit card fraud.
After 3, if the information is given to the bank, then the compensation will have to be done.
The bank's board will decide the fine if information is given after 7 days.
credit card fraud, Credit card is a kind of debt and we Indians have always avoided debt. The meaning of taking a loan is that we always believe that such a step would have been taken due to bad circumstances. However, this thinking has changed rapidly in the last few years. The biggest example of this is buying a house by taking a loan. The culture which we used to see earlier in the west is now also present in India. If seen, it is also contributing a lot to the economy of India. Similarly, credit cards have also become a common thing now. In order to improve their credit score, people are making payments through credit cards despite having money in their bank accounts.
It is not that they need to borrow money. Financially affluent people are also using credit cards now. Why not do it, it has many benefits. For example, you get an additional 15 days to clear credit card payments. On the other hand, if you make a purchase on the first day of the credit cycle, you will have that entire month and then an additional 15 days to make up for it. With this you get many types of rewards. Offers and discounts are available on credit card payments in restaurants. Many times offers are also available on tour packages and plane tickets.
read this also- TCS Update: 20% tax will not be applicable on spending up to 7 lakhs from credit card abroad, the government clarified
all is not well
It is not at all the case that credit cards have only merits. Especially in India where fraudulent transactions done through credit cards can land the cardholder in the dock. Significantly, credit card holders in the US have a lot of protection in this matter. However, in India, if a fraudulent transaction is made through a credit card, the cardholder can be fined up to Rs 25,000. In some cases it can be more than this.
Credit card fraud. (News18)
What to do to not get fined?
If a credit card fraud has happened to you, then immediately inform the bank about it. You have 3 working days time. If you complain about this to the bank between the fourth to the seventh day, then you will have to pay a maximum of Rs 10,000 or the amount spent on the credit card. Note that the lesser of these two amounts will have to be filled. This penalty will be applicable to those whose card limit is less than Rs 5 lakh.
Penalty can increase even more!
If the card limit is more than Rs.5 lakh, then the maximum liability can be Rs.25,000. If less amount has been spent from the credit card, then that amount will have to be paid. If you inform the bank after 7 days of the fraud, then you will be fined as per the policy set by the board of the bank.
,
Tags: banking fraud, credit card, Credit card limit, cyber fraud
FIRST PUBLISHED : May 23, 2023, 11:44 AM