Lifestyle
Delhi-Jaipur and Chandigarh flights will stop! Why did Nitin Gadkari say such a big thing, you will be shocked to know the reason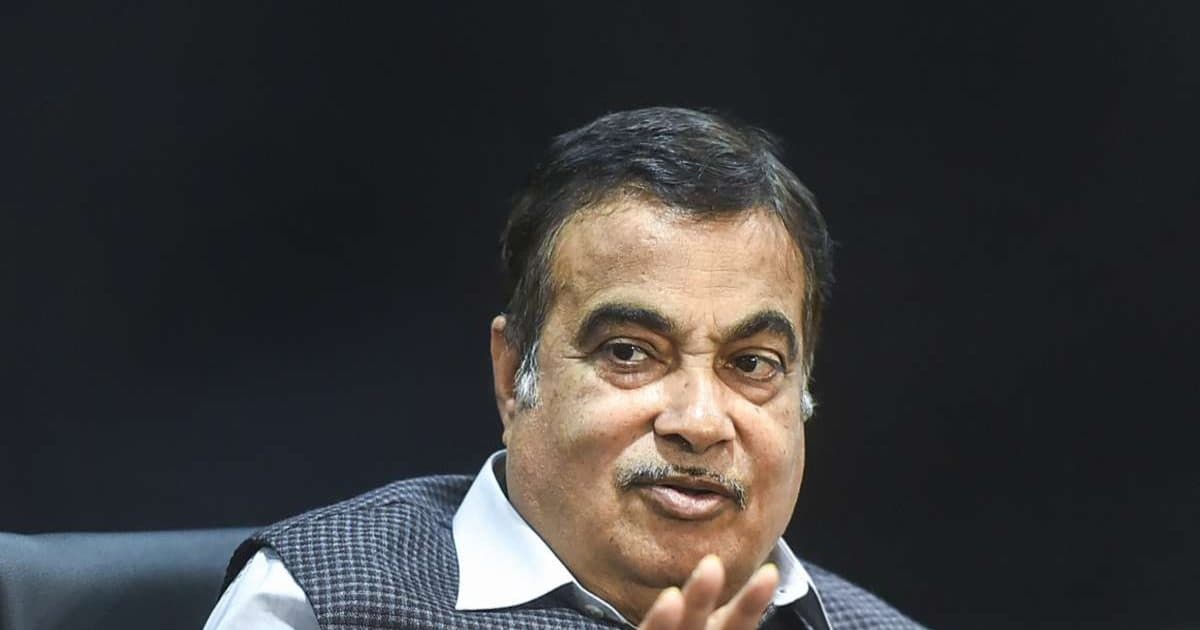 highlights
Will reach from Delhi to Jaipur and Chandigarh in 2 hours.
Union Minister Nitin Gadkari said this in a program.
He said that this would be possible because of the expressway.
New Delhi. Union Minister Nitin Gadkari is one of the most popular ministers of the current government. Everyone praises his work. Nitin Gadkari is the Minister of Road Transport and Highways in the government and he says that by 2024, he will make Indian roads of American standard. Looking at his past works, this statement of his does not seem to be an exaggeration. Actually, his work in road construction gets a lot of praise. Recently, one of his statements was very much discussed in which he said that the operation of flights between Delhi and some cities of its nearby state will almost stop.
Now the question arises that why did he say this. Before knowing the answer to this, read another recent statement of his, perhaps you will know the answer yourself. The Union Minister had said in a program that when he got the Mumbai-Pune highway built, the flight operations almost stopped there. He says that since 2000 no flight operates there. That is, due to the good road connectivity, people started traveling by road. Now he has said the same thing for Delhi-Jupari, Chandigarh and Dehradun.
read this also- Delhi to Meerut will reach in less than 60 minutes, this train will talk to the air, the work of the first phase is almost complete
The journey to these places will be completed in 2 hours
Nitin Gadkari has told that the journey of Delhi-Jupar, Delhi-Chandigarh, Delhi-Dehradun will be completed in just 2 hours. The National Highways Authority of India (NHAI) is currently working on short and long distance expressways. Due to which the travel time between these cities from Delhi will be greatly reduced. Jaipur will also come on the way on the 1300 kilometer long expressway being built between Delhi-Mumbai. There people will be given an exit point. The Delhi-Dehradun Expressway will also reduce the travel time a lot. Its 40 percent work has been completed.
Mumbai-Pune Expressway. (shutter stock)
Delhi-Mumbai Expressway (Photo-Twitter/@yt_droneman)
Delhi-Chandigarh Link
A link is being prepared between Delhi and Chandigarh which is 240 kms. This is not just one expressway, but many expressways will be connected to it. This link will complete the journey from Delhi airport to Chandigarh in 2 hours. Nitin Gadkari himself has given the route. He said that one has to travel some 40 kilometers from Delhi on Dwarka Expressway and Urban Extension Road, after which the person will reach the already prepared KMP.
Kundli-Manesar-Palwal Expressway (Shutterstock)
He said that after walking about 10 kilometers on KMP, he will board the Delhi-Katra Expressway and then travel 80 kilometers on the Trans Haryana Expressway to reach Ambala and from here leave for Chandigarh. He said that the starting point would be the airport and all directions would be given to the people from here. Vehicles will be allowed to drive at a speed of 120 km per hour on this route.
First read breaking news in Hindi News18 Hindi| Read today's latest news, live news updates, most reliable Hindi news website News18 Hindi.
Tags: business news, Delhi-Mumbai Expressway, NHAI, Union Minister Nitin Gadkari
FIRST PUBLISHED : February 08, 2023, 16:32 IST