Lifestyle
Do you also not get period on time? These measures will solve the problem, the period will be regular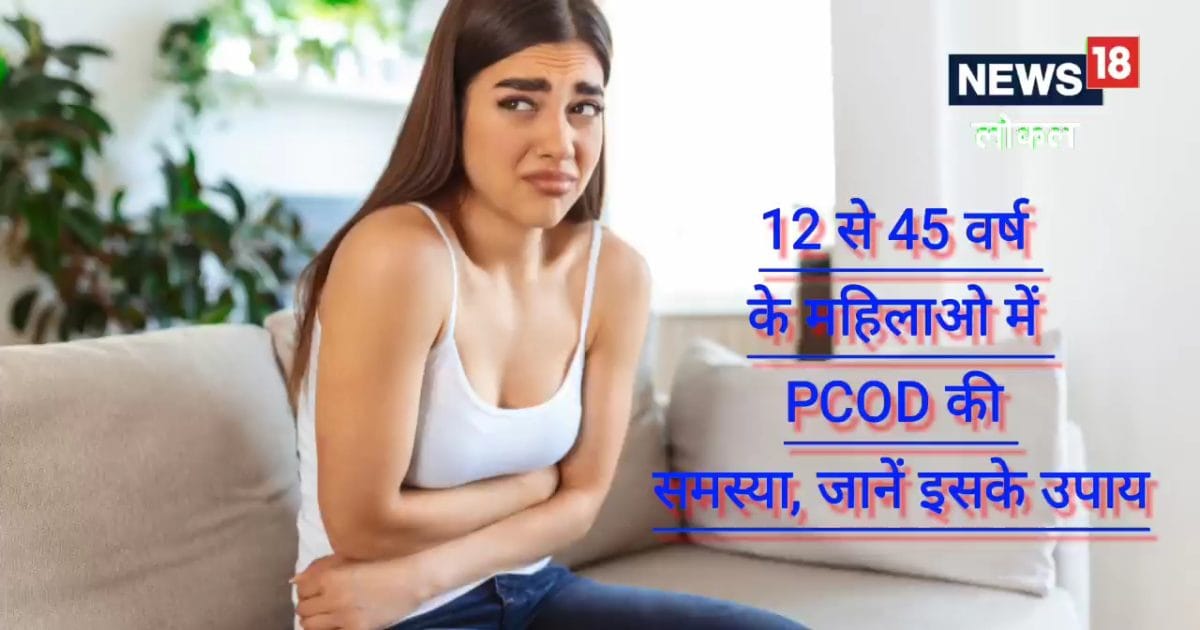 Vikram Kumar Jha / Purnia. Periods in women not coming on time is a big problem in girls and women. Nowadays it has become a common thing. Many girls and women have to face this problem for a year. Rukhsana Azhar, former dietician of Lilavati Hospital in Mumbai and working in Purnia, Bihar, gave special information about this. He said that nowadays this problem has become common among women, but they are not able to speak openly. In today's time, it is mostly seen in women between the age of 12 to 45 years. Because of this, girls and women have to visit the doctor continuously.
Rukhsana told that it is a hormonal balance which is known as polycystic ovarian disease and polycystic ovarian cyst. It is found in women from 12 years of age to 45 years of age. The ovary which is the uterus has both the side ovaries. A cyst is formed in this ovary, due to which menstruation ie period is not regular, or does not come on time. And if it comes, it lasts for a very long time. To fix this, we can get rid of it forever by changing our lifestyle and adopting some important things.
risk of many diseases



Job Alert! Golden opportunity for those with 60% marks in Mathematics, camp will be organized for HCL Tech B program in Bhagalpur




RS 2000 Note: 2000 notes will be changed from tomorrow, no need for form and identity card




Bihar News: In this temple of Siwan, one gets freedom from evil spirits, ghosts run away in the blink of an eye




Bihar News: Blast accused arrested from Darbhanga after 10 years, absconded from NIA custody




Martyr father's dream came true, son gave 9 attempts, left IIM, now will join Military Academy




Want to get a monthly pass for the toll plaza? Reach the office with these documents, it will be ready in just 5 minutes




Groom's car carrying bride away crashed in Siwan, both suffered internal injuries




Fish businessman sleeping outside the house was shot dead in Gopalganj, 1 kiosk recovered from the spot




If you need help in business, then reach this hotel in Patna on May 23.




Impact: Effect of news, medicine and registration counter increased in Sadar Hospital of Buxar




Bank sakhi made rural women bankers in Bhojpur, business worth crores is happening every month
He said that it is very important to fix it. Because of this, periods are not regular. If there is a hormone balance, then there is a possibility of many diseases due to it. For example, one has to deal with problems like thyroid, diabetes and BP. Also, there is a problem of infertility i.e. not having children. Many women are troubled by this and they have to visit the doctor.
You can get rid of your food and lifestyle
Rukhsana says that it is very important to have the right diet and proper lifestyle to cure it. Nothing much in this, you pay special attention to your food and drink and it is necessary to exercise for 30 minutes in 24 hours of your daily routine. Also, include green leafy vegetables, made from seeds such as flaxseed, sunflower seeds, pumpkin seeds in the diet. It is necessary to use all these things in food. At the same time, the consumption of foods made of white flour, fried-roasted things should be stopped.
Do not ignore these problems, seek advice
Many women suffering from these problems do not get periods for six to eight months. Or it gets delayed for 3-3-4 months due to which she gets very upset. When their diet goes on, proper and balanced diet is given, then again their periods become regular and loose motion also ends. Girls and women get relief from many problems.
,
Tags: Bihar news in hindi, health news, life18, periods, Purnia News
FIRST PUBLISHED : May 22, 2023, 14:18 IST