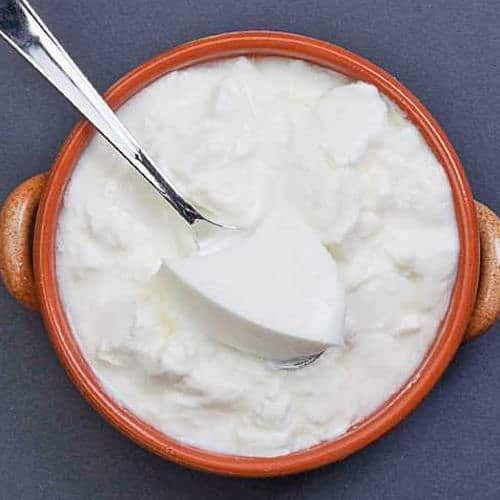 Eating curd in the summer season is very beneficial for health. If curd is mixed in the food, then the taste increases. You can make lassi and drink it to the guest coming home in summer. Curd is very beneficial not only for taste but also for health. Eating curd does not cause stomach problems. Your body gets protein and many other nutrients from curd. Curd in summer is very beneficial for children too. You can feed children by adding sugar to curd. You can easily eat curd even at home. Homemade curd is more creamy and fresh. However, many people do not know how to make curd. Today we are telling you to set yogurt like market at home. You can easily freeze curd with this trick.
Store curd like market at home
1- To make curd at home, you must have full cream milk. This will make the curd creamy.
2- There should be a proper vessel for setting curd. If there is any earthenware at home, then keep curd in it.
3- To set curd, first heat the milk very well. Now beat it for a while.
4- Now after the formation of foam, put the milk in the vessel in which the curd is to be set.
5- To set curd, you have to keep the temperature of the milk according to the season. For example, if you are storing curd in summer, then the milk should be very slightly hot and should be covered with a mesh.
6- If you are storing curd in cold, then you should take milk a little more hot. In the cold, you should keep the curd in a warm place to set.
7- Now put milk in the vessel in which curd is to be set and add a spoonful of curd and mix it well.
8- Now leave the vessel for about 6-7 hours without moving it.
9- You need 6 to 7 hours to set curd in summer. At the same time, 10 to 12 hours are needed to set curd in winter.
10- After the curd is frozen, keep it in the fridge. Use it when it cools down. This will make your curd thick and sweet.
Also read: Make skin serum rich in Vitamin E at home, the skin will remain blooming in summer
,