Lifestyle
Edible Oil- Edible oil has become cheaper, know which oil has declined by how much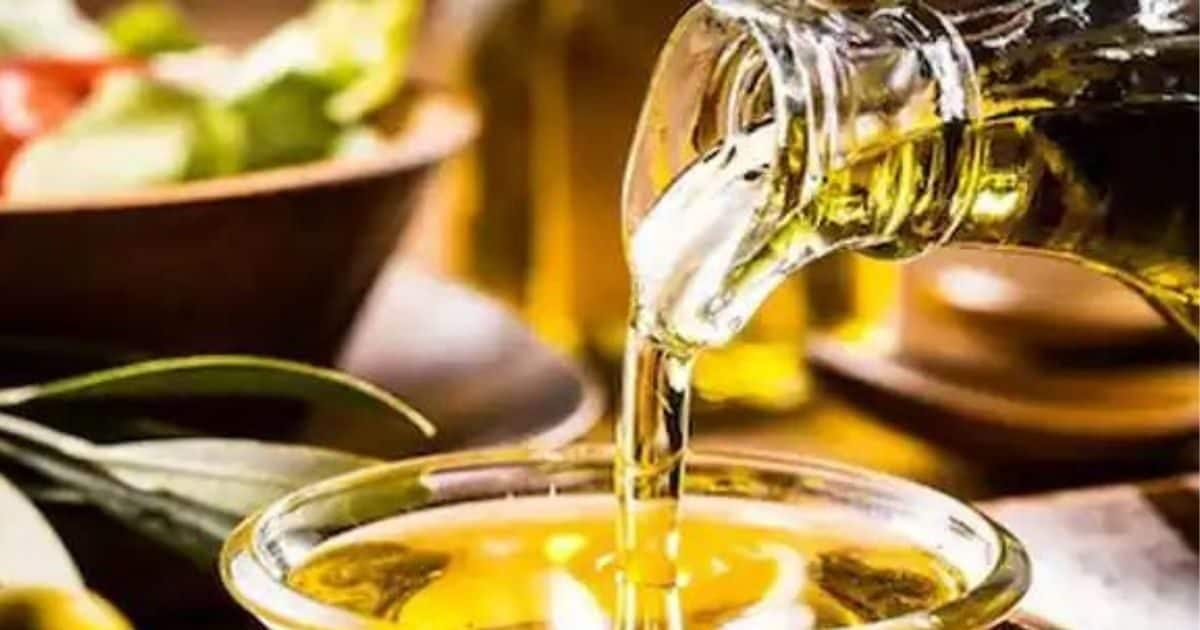 New Delhi. Amidst the huge fall in the prices of imported oils in the country, the prices of domestic oil and oilseeds also remained under pressure. The prices of soyabean oil, cottonseed, crude palm oil (CPO) and palmolein oil fell on Wednesday in the Delhi oil-oilseeds market, while the prices of mustard and groundnut oil-oilseeds, soybean oilseeds closed at the previous level.
Market sources said that there is not much movement in the price in Malaysia Exchange. While the Chicago Exchange closed five percent weak last night and is currently 0.7 percent strong. Sources said that there is a huge fall in the price of sunflower oil, due to which there is a lot of pressure on the price of indigenous oil and oilseeds.
Read this also: Now is your chance to earn more interest! Know where and how you are getting this return
Loss in crushing due to high cost of oil
Oil crushing mills in the country are at a loss in crushing due to high cost of oil after crushing in front of cheap imports. Farmers are bringing their produce in very limited quantities to the mandis for sale at lower prices. Sources said that now the time has come that the government should impose maximum import duty on sunflower as well as all edible oils because sunflower is yet to be sown in the country and if the price of imported oil remains cheap, the farmers fearing high cost. Will not sow this crop.
Sources said that in the crushing of mustard, cottonseed and groundnut, the cost of crushing mills is more than the market price. In such a situation, the government should consider increasing the import duty on imported oils, so that the country will also get revenue.
read this also: CNG-PNG Price- Common man will get relief, recommendation to cut the price of natural gas
The prices of oil and oilseeds remained as follows on Wednesday:
Mustard oilseed – Rs 7,200-7,250 (42 percent condition rate) per quintal.
Groundnut – Rs 6,410-6,470 per quintal.
Groundnut oil mill delivery (Gujarat) – Rs 14,850 per quintal.
Groundnut refined oil Rs 2,400-2,665 per tin.
Mustard oil Dadri – Rs 14,550 per quintal.
Mustard Pakki Ghani – Rs 2,195-2,325 per tin.
Mustard raw Ghani – Rs 2,255-2,380 per tin.
Sesame oil mill delivery – Rs 18,900-21,000 per quintal.
Soybean oil mill delivery Delhi – Rs 14,000 per quintal.
Soybean Mill Delivery Indore – Rs 13,700 per quintal.
Soybean oil Degem, Kandla – Rs 12,500 per quintal.
CPO X-Kandla – Rs 8,950 per quintal.
Cottonseed Mill Delivery (Haryana) – Rs 12,050 per quintal.
Palmolin RBD, Delhi – Rs 10,350 per quintal.
Palmolin X- Kandla – Rs 9,400 (without GST) per quintal.
Soybean seed – Rs 5,550-5,650 per quintal.
Soybean loose Rs 5,360-5,410 per quintal.
Maize Khal (Sariska) Rs 4,010 per quintal.
First read breaking news in Hindi News18 Hindi| Read today's latest news, live news updates, most reliable Hindi news website News18 Hindi.
Tags: edible oil, Edible oil price, mustard oil
FIRST PUBLISHED : November 30, 2022, 20:32 IST