Lifestyle
Elon Musk's advice to other companies, be 'cruel' like him, the jobber said – dirty thinking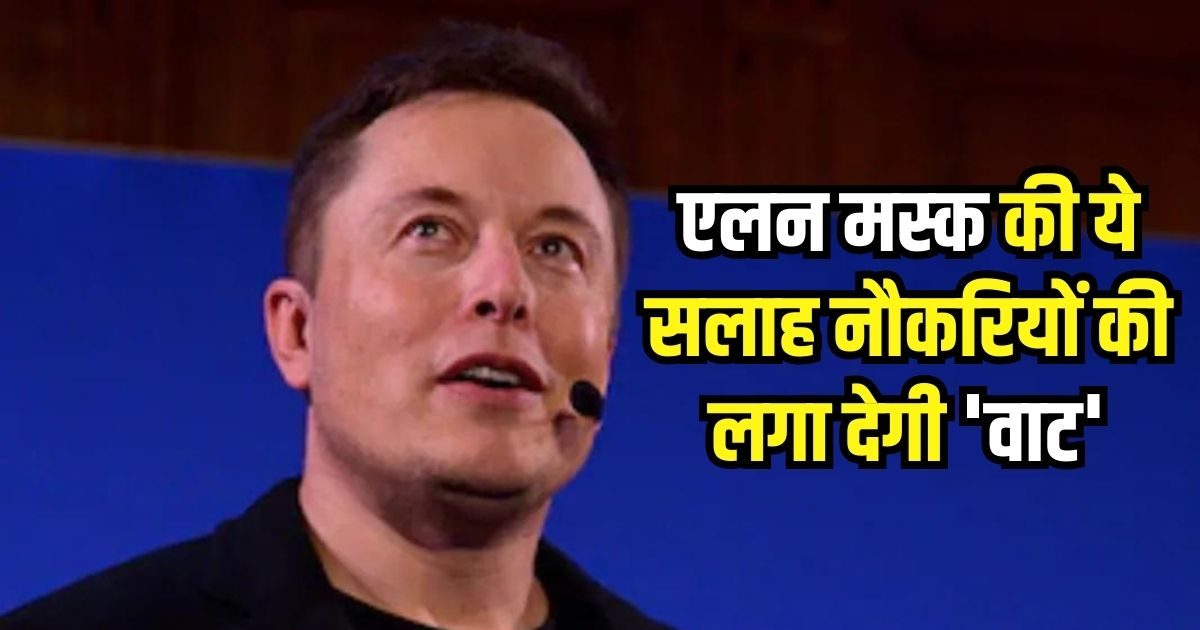 highlights
Elon Musk advised all companies to lay off on a large scale.
Twitter itself has laid off 5,000 out of 7,500 employees.
Elon Musk talked about recruiting employees in Twitter.
New Delhi. Elon Musk, the owner of Tesla and Twitter, has given the mantra to the giant tech companies of Silicon Valley to increase productivity. Musk has advised to lay off employees in the same way as he has done in Twitter. However, this opinion of Elon Musk has not been liked by the working people at all and they are criticizing Musk. Significantly, before Elon Musk bought Twitter, there were 7,500 employees working in the company, whose number has now come down to 1,500.
Virtually addressing the Wall Street General's CEO conference in London, Musk said, "When I took charge of Twitter, there were many people who contributed zero. That's why I decided to cut jobs, the result was that productivity improved. Significantly, after acquiring Twitter, Elon Musk has fired about 80 percent of the employees so far. He also ousted the then Twitter CEO Parag Agarwal from the company.
read this also- Will Tesla knock in India? The market of electric cars will change completely, know what will be the changes
told why layoff
Elon Musk also told the reason for mass layoffs in Twitter in the conference. He said, "There were many people in the company who had no contribution in taking it forward. This is still the case in many companies in Silicon Valley. I believe there is scope for job cuts in other companies as well and this can be done without affecting productivity, in fact they can increase productivity by doing so." Musk said that when he bought Twitter, the condition of the company was such that you could not have a meeting with ten people. This was because one man's foot was on the accelerator and nine on the brake.
Twitter will soon recruit
Elon Musk said that Twitter will start hiring soon. However, Musk did not specify any date. At present 1500 employees are working in the company. Musk considers it a 'reasonable number'. At the time when Musk bought Twitter, 7,500 employees worked in Twitter. To reduce expenses and bring the company to profit, Elon Musk fired about 80 percent of the employees.
,
Tags: business news in hindi, Elon Musk, Job insecurity, job loss, Tesla, Twitter
FIRST PUBLISHED : May 26, 2023, 11:21 AM