Lifestyle
Enjoy week end dinner with Punjabi Dum Aloo, the fun of eating will double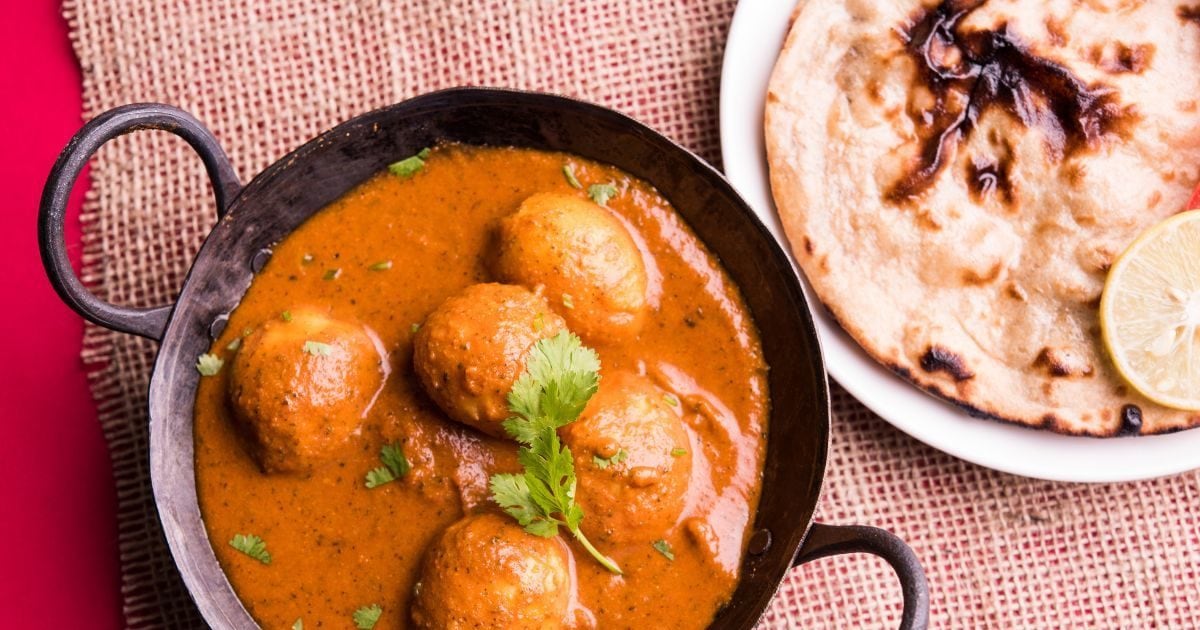 highlights
The taste of Punjabi style Dum Aloo is very much liked.
Punjabi Dum Aloo can be made for lunch or dinner on week end.
Punjabi Dum Aloo Recipe: Dum aloo ki sabzi is very popular among those who like Punjabi flavours. Punjabi Dum Aloo is often prepared for any special occasion. Its taste is very pleasing even in parties or functions. If you want to double the fun of week end dinner this time, then you can try Punjabi Dum Aloo in Sabzi. Whoever eats restaurant style Punjabi Dum Aloo will not be able to live without praising it. Very easy to prepare Punjabi Dum Aloo is very popular among children too.
Tomato-onion gravy is prepared to make Punjabi Dum Aloo. Cream and dry fruits enhance the taste of this curry even more. If you have never tried the Punjabi Dum Aloo recipe, then you can prepare it very easily with the help of our mentioned method. Let's know the method of making Punjabi Dum Aloo.
Read this also: Raw mango panna will keep you fresh throughout the day, it will also protect you from heat stroke, learn how to make it, it will be ready in minutes

Ingredients for making Punjabi Dum Aloo
Potato (small size) – 1 kg
Tomato chopped – 4 cups
Onion chopped – 2 cups
Fresh cream – 2 tbsp
Cinnamon – 2 pieces
Cardamom – 2-3
Green chili – 3-4
Saunf – 2 tsp
Sugar – 1/2 tsp
Turmeric – 1/2 tsp
Garlic – 8-10 cloves
Cumin – 1 tsp
Cloves-4-5
Green Coriander – 2-3 tbsp
Kashmiri red chili – 5-6
Cashew pieces – 1/2 cup
oil – as required
salt – as per taste
How to make Punjabi Dum Aloo
Flavorful Punjabi Dum Aloo will double the fun of the weekend. To make this, first cut onion, tomato into pieces. Now put tomato pieces and about 3 cups of water in a pan and heat it. Cook the tomatoes for 10 to 15 minutes and then turn off the gas. Now let the tomatoes cool down. When the tomatoes cool down, put them in a mixer jar and blend them and prepare the puree. Similarly, prepare a paste of onion with the help of a mixer.
Now take another pan and put some oil in it and heat it on medium flame. After the oil is hot, add cloves, cinnamon and cardamom and fry for some time, then add onion paste and cook while stirring. When the onion turns light golden, add tomato puree to it and let it cook for 2-3 minutes. Now put all the spices in the gravy one by one. When the gravy starts boiling, add fresh cream, sugar and salt as per taste and mix it.
Read this also: Masala buttermilk will drive away the heat, digestion will also become better, learn the right way to make it, it will be ready in minutes
While the gravy is cooking, heat oil in a pan and add potatoes and deep fry them for 1-2 minutes and take them out in a plate. When the gravy starts boiling well, add cashews and fried potatoes to it and mix well with the help of a spoon. Now cover the pan and let the vegetable cook for 5-7 minutes. After this turn off the gas. Tasty Punjabi Dum Potato curry is ready. Serve it with roti, naan or rice.
,
Tags: food, Food Recipe, Lifestyle
FIRST PUBLISHED : June 10, 2023, 19:18 IST