Lifestyle
Explainer: Recession will think twice before coming to India, 39 tonnes of gold sold on Dhanteras become empty, showrooms of cars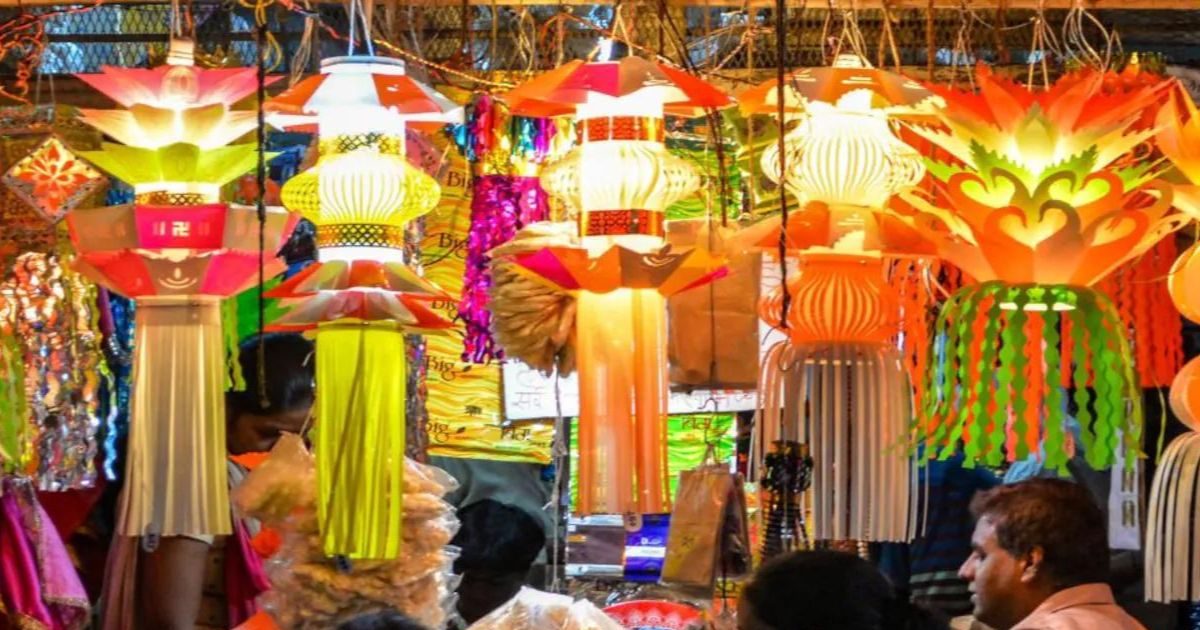 Highlights
Since the beginning of Navratri, there is a constant demand for vehicle companies.
Bullion and business associations have claimed around 30 per cent more sales this year.
This year around 39 tonnes of gold jewelery has been sold on the day of Dhanteras itself.
New Delhi. Amidst the double pressure of inflation and rising interest rates, economic analysts are now hearing the sound of recession. All rating agencies and experts believe that America can once again push the world towards recession. If institutions like the World Bank and IMF are to be believed, this time the biggest impact on recession will be in America and Europe, while its impact on India will be very less.
If we look at the sales figures of the festive season, then this estimate looks quite accurate. About one and a half months long festival season which started from the end of September broke all the previous records and there has been tremendous sales in almost all sectors including gold, houses, vehicles. Since the beginning of Navratri, there is a constant demand with the vehicle companies and the purchase of gold and silver was also much better this time.
Also read – Change From 1st November : Rules will change for many services including insurance-GST from tomorrow, last chance today
Will think twice before recession comes here
Ajay Kedia, a commodity expert and director of Kedia Advisory, says that looking at the sales of the festive season, it seems that India will think twice before coming to a recession. This time in the festive season, whether it is about gold, silver or house and vehicle, selling has gained momentum in every sector. Bullion and business associations have claimed around 30 per cent more sales this year.
39 tonnes of gold sold in a day
According to the Indian Bullion Jewelers Association, around 39 tonnes of gold jewelery has been sold on the day of Dhanteras this year. Its market value is around Rs 19,500 crore. The great thing is that the largest share in this purchase belongs to the middle class of the country. If compared to last year, there has been a 30 per cent jump in sales, that too when the prices were 5.2 per cent higher this year. So far, on an average, only 20 to 30 tonnes of gold and its ornaments have been sold on Dhanteras.
Showrooms vacated by the sale of vehicles
This year, on Dhanteras and Diwali, not only gold and silver ornaments, but vehicles have also been sold in a big way. The country's largest carmaker Maruti Suzuki India said that in the September quarter this year, more than 5 lakh vehicles have been sold. On the day of Dhanteras alone, the company has given delivery of more than 21 thousand vehicles. According to the automobile industry, after the start of Navratri on 26 September, there has been a 45 percent jump in the sales of passenger vehicles till 24 October. During this, companies sold more than 4 lakh passenger vehicles, which were just 2.75 lakh last year. Showrooms are empty and companies like Maruti have 1.5 lakh pending orders.
Also Read – Relief! TDS filing date extended, now details can be given till 30 November
Offline sales up 40 percent on Diwali
CAIT, the largest organization of retail traders across the country, said in a research that this year the sales of retail goods on Diwali reached a record level. Offline trade around Diwali this year has been around Rs 1.75 lakh crore. This is 40 per cent more than last year as the sales figure was Rs 1.25 lakh crore then. This year, on the day of Dhanteras, a total business of 45 thousand crores has been done.
Online sale of 96 thousand crores also
In the festive season this year, along with the offline market, e-commerce companies have also registered a tremendous increase in their sales. Canada's multinational e-commerce company Shopify has said in a report that Indian e-commerce companies have sold goods worth $ 11.8 billion (about Rs 96 thousand crore) in the festive season this year. This is 28 percent more than last year. Alam has been that in the first week of October this year, online sales had reached $ 5.9 billion.
Also read -Bank holidays: Banks will be closed for 10 days in November, check the list of holidays before going to the branch
The sale of houses also broke records
Not only cars, jewelery and electronic appliances, houses have also been sold fiercely in the festive season this year. Developers say that there has been a sharp jump in booking of houses in the festive season of Diwali and may continue till the Pongal festival is held in January, 2023. Earlier, housing consultancy firm Anarock had also said that in the year 2022, a total of 3.6 lakh houses have been sold in the top 7 cities of the country, which is a record for the last eight years. Earlier in the year 2014, 3.43 lakh houses were sold. In the first nine months of the year, a total of 1,30,450 houses have been sold in areas like Delhi-NCR and Mumbai.
Be the first to read breaking news in Hindi News18 Hindi| Today's latest news, live news updates, read the most reliable Hindi news website News18 Hindi|
Tags: business news in hindi, Dhanteras, Diwali Sale, Festive Season, gold investment, Online Shopping, Recession
FIRST PUBLISHED : October 31, 2022, 15:17 IST