Lifestyle
Explainer: What is Digital Rupee and how it works, how different is Digital Rupee of India from Cryptocurrency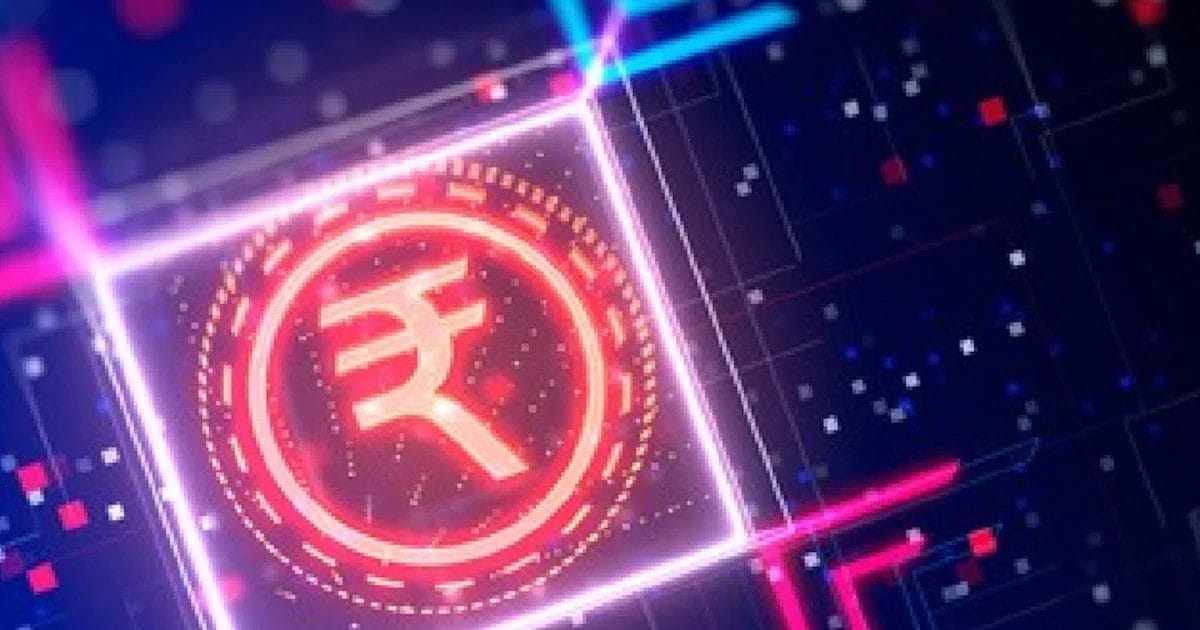 Highlights
The Finance Minister had announced the introduction of digital currency in his budget speech.
Rupee pilot project has been launched for the wholesale segment.
Digital rupees can also be easily converted into bank money and cash.
New Delhi. India's first Central Bank Digital Currency (CBDC) or Digital Rupee pilot project has started today i.e. Tuesday, November 1. The Reserve Bank of India (RBI) on Tuesday launched Digital Rupee keeping in mind the wholesale segment. Pilot Project has been launched. RBI plans to launch the first pilot project of Digital Rupee for retail segment within a month in select locations. Finance Minister Nirmala Sitharaman had announced the introduction of digital currency in her budget speech in February.
RBI says that nine banks have been identified for participation in the wholesale segment pilot project. These include State Bank of India, Bank of Baroda, Union Bank, HDFC Bank, ICICI Bank, Kotak Mahindra Bank, Yes Bank, IDFC First Bank, HSBC Bank. Many countries are interested in digital currency. However, only a few countries have managed to move beyond the pilot phase of developing their own digital currency.
Also read- GST Collection: For the second time, GST collection crossed 1.5 lakh crore, record made in October
What is Digital Rupee?
The Reserve Bank of India says that CBDC is a legal currency issued by the central bank in digital form. According to the RBI website, "It is similar to paper currency and can be exchanged with paper currency. Only its form is different. Simply put, Digital Currency (CBDC) or Digital Rupee are currency notes issued by RBI in digital form. Rupee present in electronic form can be used for contactless transactions. There will be two types of digital currency in India. Retail CBDC (CBDC-R) and Wholesale CBDC (CBDC-W). While retail CBDCs will likely be available for all to use, wholesale CBDCs will be available for select financial institutions.
Advantages of Digital Rupee
There will be many benefits of using a CBDC. Minister of State for Finance Pankaj Choudhary told the Lok Sabha last year, "Digital Rupee will have many benefits. Not only will this reduce dependence on cash, but CBDCs will likely lead to a more robust, efficient, reliable, regulated and a legitimate payment option." After the introduction of RBI's digital currency (E-Rupee) in the country, you will reduce the need to keep cash with you, or there will be no need to keep it. People will be able to keep digital currency in their mobile wallet. It can also be easily converted into bank money and cash.
Also read- Tata is going to open a job box, will recruit 45,000 people to make components for the iPhone
more monitoring of transactions
Apart from reducing the transaction cost, this digital currency will give the government access to all transactions taking place within the authorized network. In this way, there will be more control over the money coming in and out of the country. Apart from this, it will get rid of the problem of fake currency. The cost of printing paper notes will be saved. The digital currency will be there forever after it is issued and it will never deteriorate.
more secure
CBDC is more secure than traditional digital transactions, as it is based on blockchain which is very difficult to break. Payment is faster in Blockchain technology. The use of CBDC can bring about a further change in the cashless economy. The use of CBDC will encourage cashless payments and bring a positive change in the banking landscape.
Difference between cryptocurrency and digital rupee
The main difference between cryptocurrency and central bank digital currency is that crypto is a completely private currency. This is not a lager tender (legitimate currency) and it is not monitored by any government. Nor does any government or central bank have any control over it. Digital currency is fully regulated. It is approved by the government and is a fully government backed legal tender. While the rate of cryptocurrency keeps fluctuating, nothing like this will happen in digital currency. It will have the same effect as cash currency. You will be able to convert digital rupee into cash.
Be the first to read breaking news in Hindi News18 Hindi| Today's latest news, live news updates, read the most reliable Hindi news website News18 Hindi|
Tags: business news in hindi, Cryptocurrency, Currency, digital payment, FM Nirmala Sitharaman, Indian currency, RBI
FIRST PUBLISHED : November 01, 2022, 18:48 IST