Lifestyle
Get rid of the problem of open pores, make these five face packs at home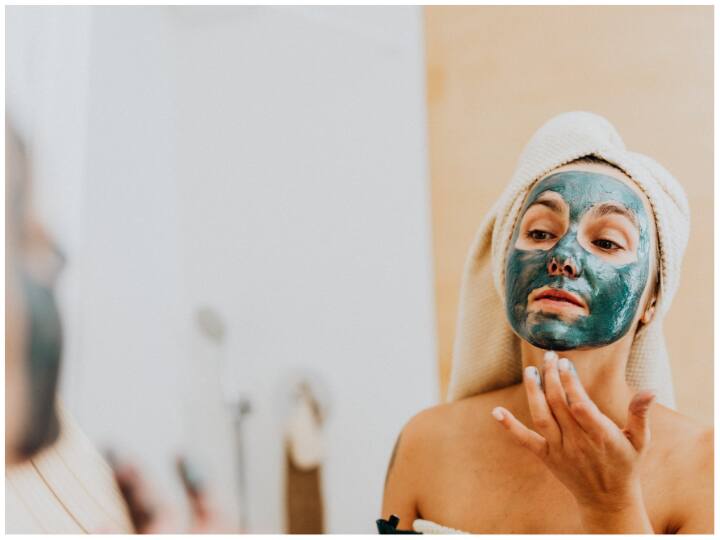 Face Pack For Open Pores: The problem of open pores invites many other problems along with it. Some home tips can be useful for you to get rid of this. The special thing about these tips is that you neither have to put a lot of efforts nor do you need to arrange a lot of stuff for them. The ingredients to make this face pack effective for open pores will be easily available in your kitchen. Know how to make and apply them.
Turmeric is beneficial
You can try a face pack made of turmeric to reduce open pores. For this you will need turmeric and rose water. Mix a few drops of rose water in two to three pinches of turmeric so that the paste is prepared and apply it on the face. You can do this two to three times a week. In a few days you will start seeing the result.
Oats will get double benefit
To make this pack, grind oats powder. Prepare a face pack by mixing a few drops of lemon juice, honey and rose water in it. The special thing about this pack is that along with working on the open pores, it will also scrub the skin and improve it. This pack can be used twice a week.
besan and curd
To make this pack, mix two spoons of curd in two spoons of gram flour and also add a pinch of turmeric. Apply it evenly all over the face and wash off with cold water when it dries. This will gradually reduce the open pores. It can be applied daily.
Banana is beneficial
Banana not only gives health benefits, it is also very effective for the skin. The special thing is that to apply banana, you need its useless part i.e. peel. Rub the banana peel on your face with light hands and leave it like this after massaging for five minutes.
Papaya is also beneficial
Apart from banana, papaya also gives very good results for the skin. For this, make a paste by grinding papaya in a mixture and add a few drops of lemon juice and honey to it. Now apply this paste on your face. Leave it for 15 minutes and then wash off with cold water while massaging with light hands. Apart from open pores, this face pack also helps in many things. It also lightens the scars and makes the skin glow. It also works well on open pores.
Also read: Do this work before sleeping, it will increase the brightness of the face