Lifestyle
Have a family party in just Rs 200, this restaurant in Ranchi will recover the money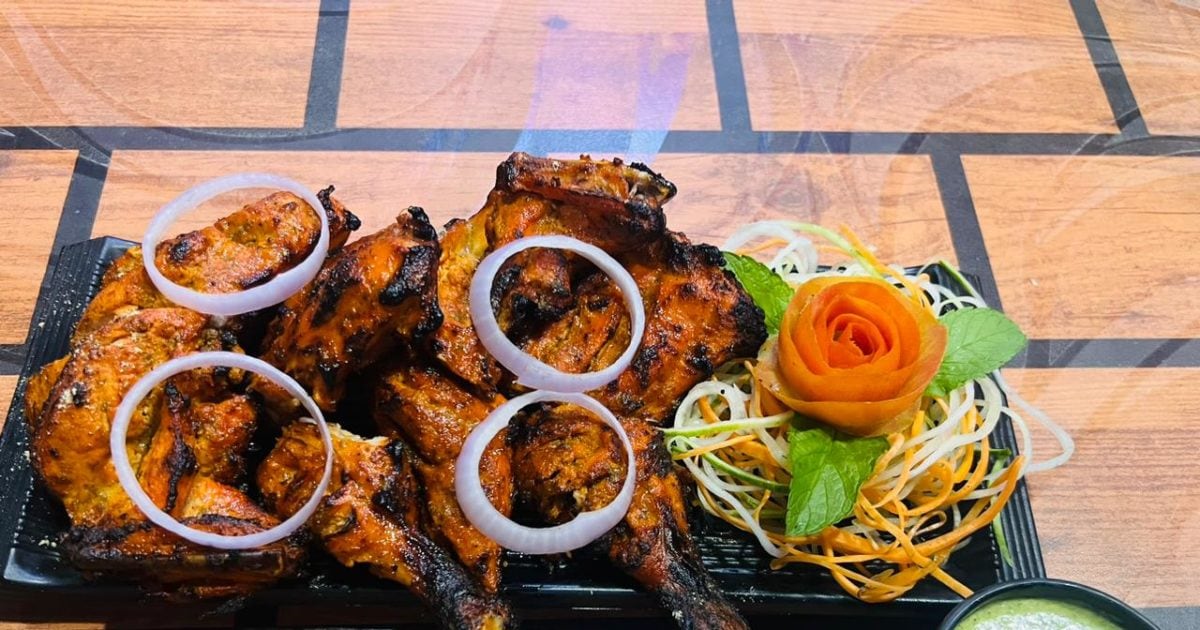 Shikha Shreya / Ranchi. People often get bored of eating home cooked food every day and want to enjoy the delicious food outside. But if you go to any restaurant, a huge bill is made. Due to which it becomes impossible to go with the family. But a new restaurant called Food Adda has opened in Lalpur Chowk of Ranchi, the capital of Jharkhand. Which is very cheap, so much so that you can have a party with the whole family for just Rs 200. Are.
The restaurant's operator Sunny told Local 18, there was a time when I myself used to do bank PO coaching here in Lalpur. Because I was very fond of food. That's why there was always a search for some such place where good food is available cheaply. But I did not have that much money in my pocket, so I had to live with pain. That's why I thought that I should start such a restaurant, where people of all walks of life can easily come and enjoy delicious food.
Available from non veg to veg
Sunny explains that the biggest specialty here is that here you will find more than 25 items of chicken like Chicken Lollipop, Chicken Pahadi Tikka, Chicken Tikka, Grilled Chicken, Kebab Special Cheese, Kebab Chicken, Platter Chicken, Malai Kofta Chicken, Afghani Chicken. 100 will be found in the range of Rs. On the other hand, in veg, we have things like Paneer Tikka, Paneer Methi Malai, Tikka Paneer, Hariyali Tikka Paneer, Tikka Mushroom, Mix Veg Noodles, Veg Biryani which will also be available in the range of Rs.70.



Gold-Silver Price Today: Gold and silver prices increased in Ranchi bullion market, today's price




Train Alert: Operation of Barkakana-Varanasi MEMU passenger running via Daltonganj will be restored, know date and schedule




Jharkhand: Three children died due to drowning in Garhwa's Babhnikhand Dam, mourning in Nayakhand




Sheetala Ashtami 2023: When will the fast of Sheetala Ashtami be celebrated on June 10 or 11? The astrologer of Deoghar made it clear




Gumla News: Unique way of environmental protection, park decorated with junk




Trial run of Vande Bharat train between Patna-Ranchi, stops at Gaya and Barkakana, know the time table




Bokaro News: Brother-in-law sentenced to 25 years for raping a 13-year-old girl, case was filed under the Poxo Act




Uproar again over sand in Jharkhand! Ban on mining of ghats from June 10, know the whole matter




This person travels 100 KM by bicycle every day to sell this special broom, this broom is prepared with a lot of hard work




Used to hunt high profile ladies, arrested the vicious man who scored half a century of marriage, know the whole story




Gumla News : Jhola rally taken out in Gumla, 'Give up polythene, adopt Jhola' slogan
platter full
The main thing in the menu here is the platter. Here you will find all types of platters like Indian platter, Chinese platter, Biryani platter or you can customize your favorite platter as well. That too in just Rs.130. The advantage of this is that people can eat 4 to 5 of their favorite dishes at low prices.
Students will get discount
If you are a student and studying in any school or college then all you have to do is to bring your identity card with you. With this, you can get a discount of 10 to 20% on the order of 500 or 1000. If you have ordered 2000, then you can get a discount of 25-30%.
spring of biryani
To enjoy the food here, Vivek says that he has taken biryani for 70 rupees. We have taken two plates of biryani and four of us have easily filled our stomach. This is a very good place in cheap. The taste is very good and full money is worth Are.
This is the address of the restaurant
If you want to come to Food Adda and party with your family, then come to Lalpur Chowk. There is Palki restaurant next to Lalpur Chowk, just next to that there are Food Adda restaurants. If you want, you can also call the restaurant and get home delivery done. You can contact on this number 9135870807.
,
Tags: Food 18, Local18
FIRST PUBLISHED : June 10, 2023, 15:05 IST