Lifestyle
If you are a patient of high blood pressure, then be careful, Corona will worsen the condition!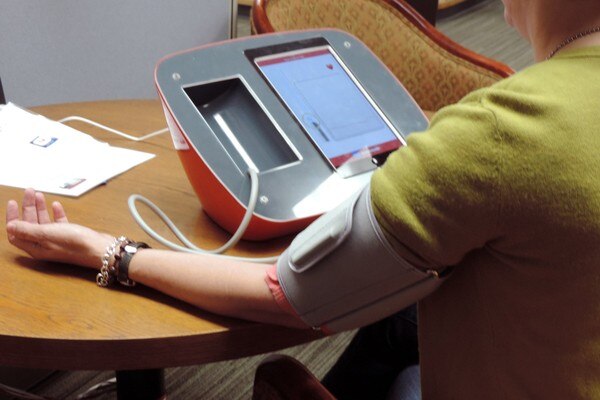 High Blood Pressure Treatment: Bad lifestyle gives rise to many diseases. High blood pressure, diabetes, obesity are such diseases. The possibilities of these diseases can be avoided by improving the lifestyle. High blood pressure ie hyper tension is also a similar disease. A study of this disease has also revealed a connection with Covid. High blood pressure became serious with Kovid. Actually, in this disease, the pressure of blood on the walls of blood vessels is very high. In such a situation, the pressure of doing extra work on the heart increases. Normal blood pressure is 120/80 mm Hg or less. If blood pressure is more than this, then it is considered as high blood pressure. There have also been complaints of increase in blood pressure due to Kovid.
Rapid increase in blood pressure in severe Kovid
According to media reports, a study was published in the journal PLOS ONE regarding high blood pressure. It revealed that high blood pressure is associated with an increased risk of the disease COVID-19. Researchers analyzed the health records of 16,134 people who were Kovid positive. They found that the condition of high blood pressure was almost double in severe cases of COVID-19 as compared to total COVID-19 cases. In severe cases, 48 ​​percent of individuals had high blood pressure. On the other hand, 25 percent of all people with Kovid 19 were found to have high blood pressure.
Increased danger if more than 150
Blood pressure is measured by systolic and diastolic method. The upper blood pressure is seen in systolic and the lower blood pressure in diastolic. It was revealed in the investigation that in patients whose systolic blood pressure was more than 150 mm Hg. The risk of serious covid was seen in them. Patients who had 120 to 129 systolic blood pressure. There was less danger in them. Severe Covid status was observed in more than 40 percent of the patients.
read this also
Can reduce the risk of heart attack and stroke
To stay healthy, it is necessary to keep blood pressure under control. Risks like heart attack and stroke can be reduced by controlling blood pressure. Dr. Hitesh Kaushik told that BP can be controlled by lifestyle changes such as weight loss for overweight or obese people, eating a healthy diet, regular exercise and yoga. If the problem is increasing, see the doctor immediately.
News Reels
Check out below Health Tools-
Calculate Your Body Mass Index ( BMI )
Calculate The Age Through Age Calculator