Lifestyle
If you drink mango panna daily in summer, you will not feel heat stroke! The body will remain hydrated, you will get relief from constipation, learn to make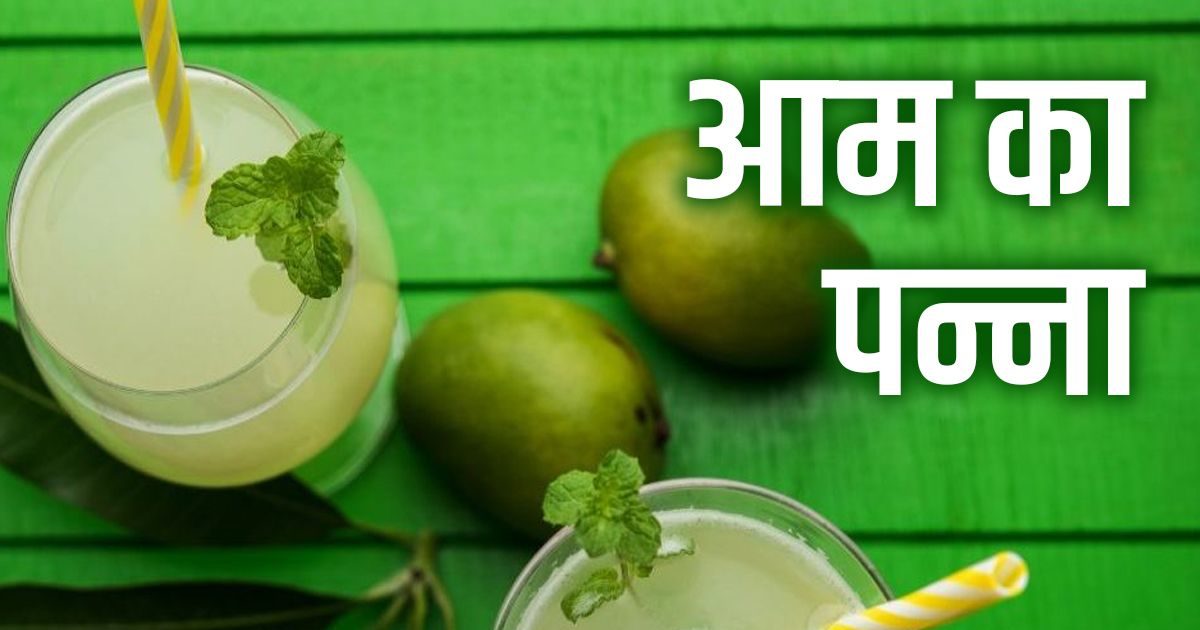 highlights
Mango Panna keeps the body energetic in the summer season.
Digestion also improves by drinking mango panna.
How to make Aam Panna: The fun of drinking mango panna in the summer season is different. Now the heat has increased a lot in its fierce attitude, in such a situation the risk of getting heat stroke has also increased a lot. The best way to prevent heat stroke is to drink mango panna. The panna prepared from raw mango means that it is not only full of taste, but it is also beneficial for the body in many ways. Drinking raw mango panna keeps the body hydrated and reduces the risk of heat stroke. Not only this, mango leaves are beneficial in the problem of constipation, it is also beneficial for the eyes.
Mango Panna is very tasty, that is why children along with elders drink it with enthusiasm. Mango Panna is very easy to make and it is prepared in very less time. If you want to make this desi healthy drink at home, then you can prepare it in a very easy way.
Read this also: After eating Sindhi style dal dish, you will start licking your fingers, you will not forget the taste, the way to make it is easy
Ingredients to make Mango Panna
Raw Mango (Kairi) – 4-5
Cumin powder (roasted) – 2 tsp
Black salt – 3 tsp
Black pepper powder – 1 pinch
Jaggery/sugar – 6 tbsp (as per taste)
Mint leaves – 1 tbsp
Ice cubes – 4-5
salt – as per taste
How to make Mango Panna
To make mango panna full of taste and nutrition, first take raw mangoes (carries) and wash them with water and then wipe them with cotton cloth. After this, put raw mangoes in the pressure cooker and put water according to the need, put the lid of the cooker and put 4-5 whistles. Now turn off the gas and wait for the cooker to cool down. When the pressure of the cooker is completely released, open the lid and keep the boiled curry in a vessel.
After the mango cools down, peel off the top of it and put raw mango pulp in a utensil and separate the pulp by mashing the kernels as well. Now add half a cup of water in the utensil and blend it well. After this add black pepper powder, black salt, jaggery/sugar and cumin powder and mix. Now put the mixture in the mixer and add water as needed and blend.
Read this also: Ragi barfi is effective in diabetes, it is also helpful in weight loss, you will get full energy, simple recipe

When the mango panna is ready, put it in a serving glass and serve after mixing one or two ice cubes in it. If you want, you can keep the prepared mango panna in the fridge for 15 minutes to cool down before serving. Chilled mango panna will fill the whole body with freshness.
,
Tags: food, Food Recipe, Lifestyle
FIRST PUBLISHED : May 23, 2023, 14:09 IST