Lifestyle
If you want to be 'successful' in life, then do this remedy on Safla Ekadashi, Aries people should offer jaggery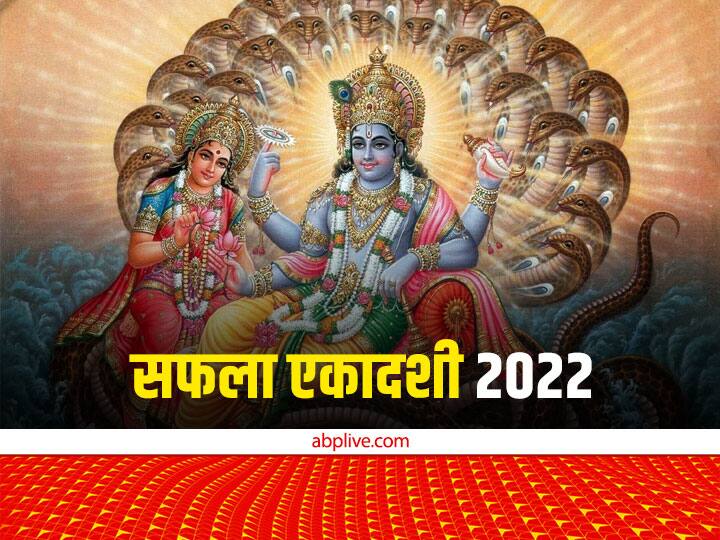 Safala Ekadashi 2022 Remedy: The Ekadashi of the Krishna Paksha of the month of Pausha i.e. the fasting of Safla Ekadashi is on 19 December 2022. It is believed that even impossible tasks become successful with the effect of this fast. It has been told in the scriptures that if measures are taken according to the zodiac on Safla Ekadashi, then special wishes are fulfilled. Let's know.
Remedies according to zodiac sign on Safla Ekadashi:
Aries People of this zodiac should offer jaggery to Lord Vishnu in worship. This remedy will be beneficial for happiness and prosperity.

Taurus (Taurus)- To please Lakshmi-Narayan on Safla Ekadashi of Taurus zodiac sign, plant a basil plant in the east direction of the house. Worshiping Tulsi daily in the morning and evening improves the economic condition.

Gemini (Gemini)- Reciting Vishnu Sahastranam by offering water to Amla tree on Saphala Ekadashi gives happiness to the people of Gemini zodiac sign.

Cancer (Cancer)- Scorpio people should recite Vishnu Chalisa on Saphala Ekadashi. It is said that by this one gets back the money stuck for a long time, the obstacle in marriage is removed.

Lion (Leo)- On Safla Ekadashi, offer yellow sandalwood to Lord Vishnu of Leo zodiac sign and red sandalwood to Mother Lakshmi. This remedy will provide health benefits. Will get rid of diseases.

Virgo (Virgo)- To get a happy married life, the people of Virgo should offer the leaves of any one plant from Bhringraj, Kusha, Apamarg to Lord Vishnu. This ends the distance between husband and wife.

Libra (Libra)- To get rid of the enemies of the people of Libra zodiac, light a 16-wick ghee lamp in front of Lord Vishnu on Safla Ekadashi. Now keep offering each and every yellow flower remembering the 24 incarnations of Sri Hari. Let them flow in running water in the evening.

Scorpio (Scorpio)- On the last Ekadashi of the year 2022, people of this zodiac should anoint Shri Hari by pouring milk and Gangajal in the Dakshinavarti conch. By doing this, mental stress goes away. Stuck works get completed.

Sagittarius (Sagittarius)- Offer banana in fruit and marigold in flower to Lord Vishnu to get a suitable life partner with Sagittarius zodiac sign or to marry the desired person on Saphala Ekadashi. Along with this, Lakshmipati becomes happy soon by offering quince.

Capricorn (Capricorn)- On the day of Ekadashi, people of Capricorn should chant Om Namo Bhagwate Vasudevaya Namah Mantra 108 times with Vishnu ji's beloved Vaijayanti Mala. This remedy destroys all the sins of a person.

Aquarius (Aquarius)- Even after working hard in job-business, progress is not being achieved, then the people of Aquarius should donate grains, money or clothes to the needy and poor on Safla Ekadashi. it will be rewarded,

Pisces (Pisces)- On the day of Safla Ekadashi, after taking bath in the morning, make a swastika with turmeric and roli at the main door. Sprinkle gangajal and turmeric on the threshold of the house. This remedy attracts Goddess Lakshmi. This gives the blessings of Lord Vishnu.
Chanakya Niti: Such girls make life heaven after marriage, husband's fate opens
Disclaimer: The information provided here is based on assumptions and information only. It is necessary to mention here that ABPLive.com does not confirm any kind of recognition, information. Before implementing any information or belief, consult the relevant expert.
News Reels