Lifestyle
Keto Upma Recipe: Worried about gaining weight? Eat Nutritious Keto Upma, Make It With Easy Recipe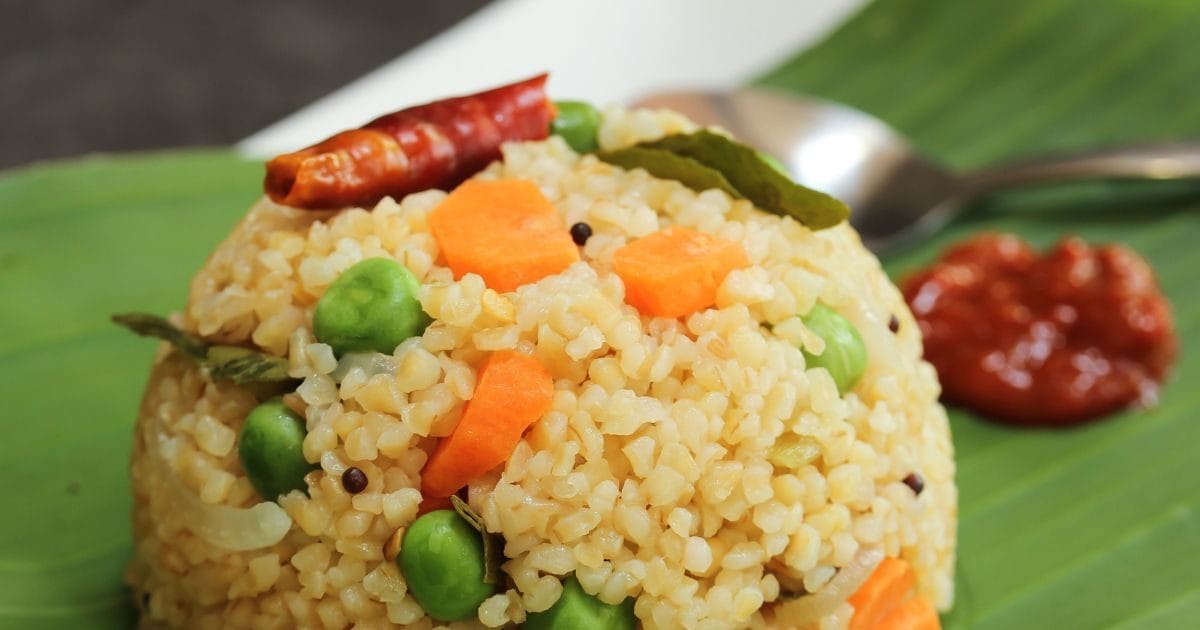 highlights
Keto Upma is nutritious as well as very tasty.
Many vegetables can be used to make Keto Upma.
Keto Upma Recipe: Keto diet is a great option for fitness freak people. Keto upma is also included in the keto diet. Keto Upma is tasty as well as very healthy. If you are worried about the increased weight, then you can change your routine food habit and include things with low carbs in your food. Keto Upma is such a food dish which can be prepared and eaten at any time for lunch or dinner. Sometimes you don't feel like having a heavy dinner, even in such a case, keto upma can be prepared and eaten.
Many types of vegetables can be used to make Keto Upma. These vegetables not only make upma tasty but also fill it with nutrition. If you have never tried the recipe of Keto Upma, then with the help of our mentioned method, you can prepare Keto Upma very easily.
Read this also: Linseed paratha will reduce cholesterol! Constipation will also get relief, the taste is wonderful
Ingredients to make Keto Upma
Cauliflower/Broccoli – 1
Carrot – 1
Green chili chopped – 2
Curry leaves – 3-4
Capsicum chopped – 1/2
Shredded Cabbage – 1/4 cup
Tomato – 1
Peas – 2 tbsp
Rai – 1/2 tsp
Black pepper powder – 1/2 tsp
Grated ginger – 1/2 tsp
Olive oil – 1 tsp
Chaat masala – 1/4 tsp
Green coriander – 1 tbsp
salt – as per taste
Keto Upma Recipe
To make Keto Upma, take cauliflower or broccoli and cut it into pieces. After this put cauliflower pieces in the mixer jar and grind them coarsely. Keep in mind that cauliflower paste is not to be made. After this grate the carrot and capsicum. Now make fine pieces of tomato and green chillies. After this, put oil in a pan and heat it on medium flame.
When the oil becomes hot, put mustard and curry leaves in the pan and fry on low flame. When the mustard seeds start crackling, add finely chopped green chilies and grated ginger to the pan and fry while stirring. Now put cauliflower, finely chopped tomato, capsicum, grated carrot and peas in the pan and fry while stirring. During this, keep the gas flame low. After roasting for some time, mix black pepper powder, chaat masala and salt as per taste in the upma.
Read this also: Eating amla chutney will keep the strength to fight diseases, digestion will also be better, learn how to make
If you want, you can also add roasted peanuts and other vegetables to the upma. When the upma is cooked well, turn off the gas. Tasty Vegetable Keto Upma is ready. Many people put semolina in upma, in this case, semolina can also be used in upma in very small quantity.
First read breaking news in Hindi News18 Hindi| Read today's latest news, live news updates, most reliable Hindi news website News18 Hindi.
Tags: food, Food Recipe, Lifestyle
FIRST PUBLISHED : March 28, 2023, 19:26 IST