Lifestyle
Make Choco Black Forest Cake on Christmas, here's the recipe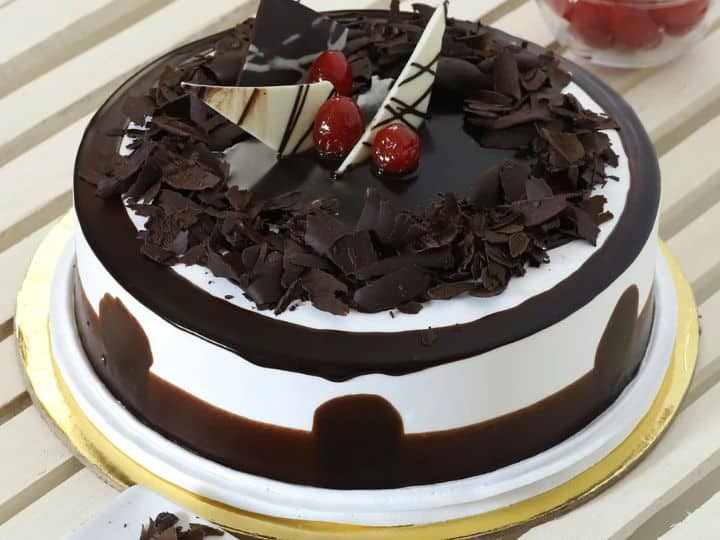 Christmas Cake Recipe: The month of December has started. Obviously everyone must have started preparations for Christmas celebration. From decorating the house to new clothes, a lot of preparations are done for Christmas, but the most important of them is the cake. Some people order cakes from outside to celebrate Christmas, while some make Christmas special cakes with great love at home. So if this Christmas you also want to make Christmas more special for friends and family, then make Choco Black Forest Cake at home. Black Forest is such a flavor which is liked by most of the kids to elders. In such a situation, you can easily make Choco Black Forest Cake at home. Let's know its recipe.
Ingredients
2 cups flour

2 cups sugar

3/4 cup unsweetened cocoa powder

1 tsp baking powder

1/2 tsp baking soda

3/4 tsp salt

3 eggs

1 cup milk

1/2 cup vegetable oil

1 teaspoon vanilla extract
for frosting
1/4 cup corn starch

2 cups whipping cream

1 cup sugar
for icing
Choco Black Forest Cake Recipe
Mix baking powder, baking soda and salt in a bowl and mix well.

In the next step, mix eggs, milk, oil and vanilla extract and beat well.

Now grease and dust three different baking trays thoroughly. Bake in an oven preheated to 350 degrees F (175 degrees C) for 5 minutes.

Once done, pour the cake batter into three individual trays and bake for 20-30 minutes. The best way to check whether the cake is cooked or not is by sticking a toothpick in it. If it comes out clean, then your cake is ready.

Now strain the cherries and keep 1/2 cup juice aside. Mix this juice, sugar and cornstarch in a pan. Cook on low flame. Now add whipped cream to this mixture and use an electric mixer until it is well mixed.

Now take out the bottom layer of the cake, add some whipping cream and spread it well. Now put the second layer and spread some cream again. Now apply the last layer of cake and add the remaining cream.

Add piping and twirl something on top. Now put cherries on top of it as well and garnish with choco chips. Your Christmas cake is ready to serve.
read this also: New Year Travel Plan: If you have a budget of 10 thousand, then visit these great destinations of India, foreigners are also attracted to the beauty here
News Reels