Lifestyle
Make delicious curry with cauliflower, not gram flour, know the recipe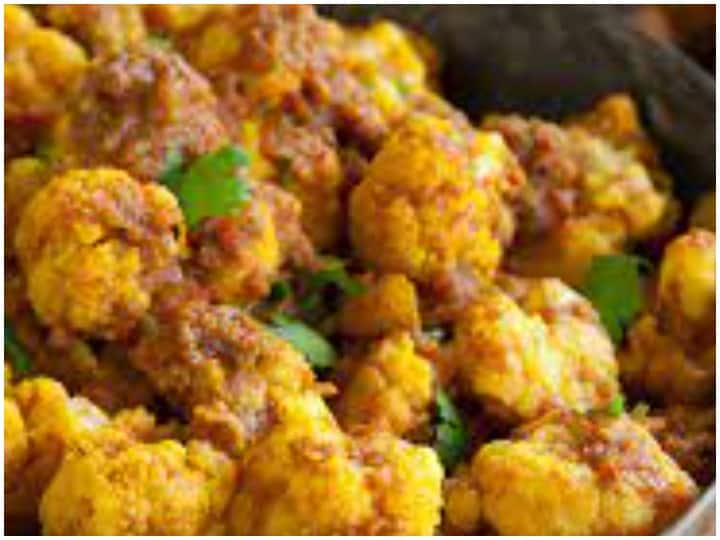 Gobhi Ki Kadhi Recipe: Sour and hot curry looks very tasty to eat. You must have eaten a lot of gram flour till now, but today we are telling you to make kadhi with cauliflower. You can give a new twist to the taste of kadhi. Kadhi made from cauliflower looks very tasty to eat. The aroma of spices falling in it makes it even more delicious. Know how you can make kadhi with cauliflower.
Ingredients for Cauliflower Curry
Cauliflower – 1 1/2 cups chopped

Kabuli Chana – 1 cup boiled

Onion – 1 cup chopped

Tomato – 1/2 cup chopped

Green chili – 1 chopped

Bay leaves – 1

Ginger-garlic paste – 1 tsp

Mustard – half teaspoon

Turmeric powder – half teaspoon

Red chili powder – half teaspoon

Garam masala – half teaspoon

salt to taste

oil for frying
Cauliflower Curry Recipe
1- To make cauliflower curry, first put cauliflower in a pot with some water and keep it boiling.
2- Now put oil in the pan and heat it. Add mustard, bay leaf and ginger-garlic paste and fry for a while.
3- Now add onions and green chilies and fry them till they turn golden.
4- After this add tomatoes and cook till soft.
5- When the cauliflower is slightly melted, take it out from the water and keep it.
6- When the tomatoes are melted, add turmeric and red chili and fry the spices until it leaves the oil.
7- After this, add cauliflower, gram, garam masala, salt and water to the spices and cook it for 5 minutes.
8- When all the things are mixed well, then turn off the gas.
9- Garnish it with green coriander and serve.
10- Cauliflower curry tastes very delicious with roti and rice.
Also read: Kitchen Hacks: If you want to lose weight, then definitely try this salad, take care of taste and health
,