Lifestyle
Make delicious stuffed capsicum for dinner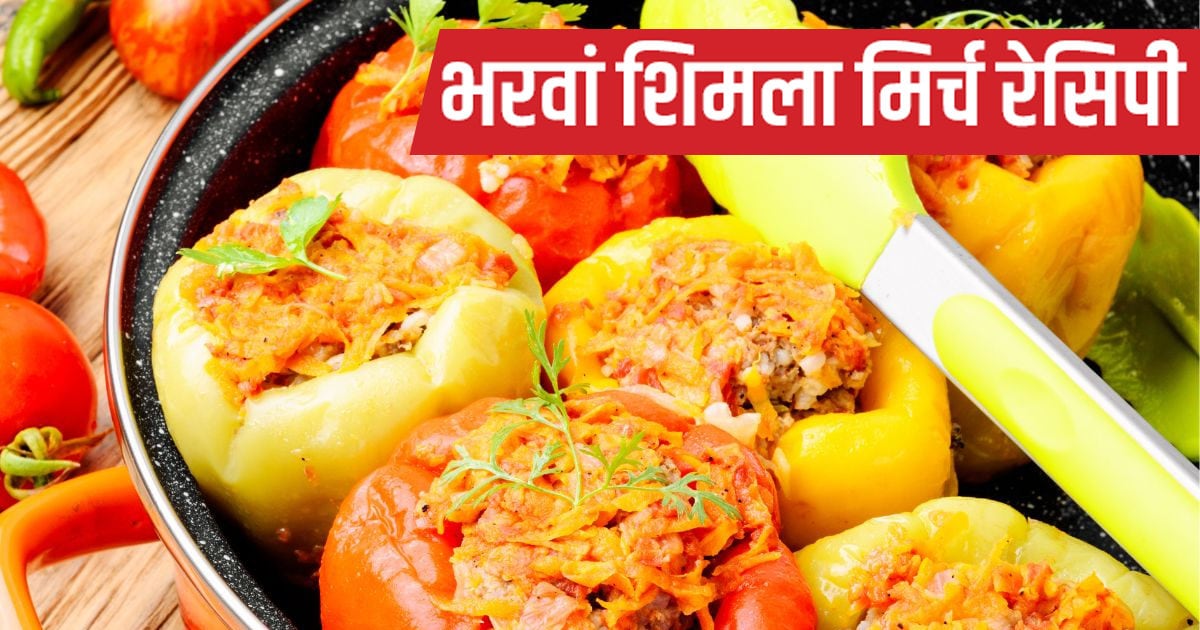 highlights
People like stuffed capsicum very much.
You can easily make it at home.
Bharwa Shimla Mirch Recipe: From breakfast to dinner, people like to eat many things. People like to eat tasty and delicious food. If you get to eat something new and tasty everyday in dinner, then it is a different matter. If you want to eat something tasty for lunch or dinner, you can make stuffed capsicum. This is a very liked vegetable. From children to elders like it very much. Stuffed capsicum recipe is also very easy. You can easily make it at home. To make this, potato stuffing is done in capsicum. The best combination of spices with capsicum and potatoes makes it very tasty. If you also want to make stuffed capsicum, then today we will tell you an easy recipe to make it.
Ingredients for Stuffed Capsicum
You will need enough capsicum to make stuffed capsicum. Capsicum, boiled potatoes, finely chopped onion, coriander powder, garam masala, cumin, red chili powder, oil, amchoor and salt as per taste are required according to the number of people eating.
Read this also- Dinner Recipe: Make delicious paneer fried rice for dinner, the eater will ask again and again, the recipe is very easy
Stuffed Capsicum Recipe
To make stuffed capsicum, first of all take capsicum, wash it, cut off the upper part and separate the stem. Now take out the seeds of capsicum. After this, put oil in a pan and heat it on medium flame. When the oil is hot, put cumin seeds in it. After that add chopped onion and a pinch of asafoetida and fry it till the onion turns golden. Now put coriander powder, turmeric powder, red chili powder in it on low flame and mix it well with onion.
Now take boiled potatoes and peel them. After that mash it well. Now mix mashed potatoes with onions well. Mix it while stirring continuously. Now add dry mango powder, green coriander, garam masala and salt as per taste to the stuffing and mix it. Now stuffing is ready for stuffing in capsicum. Now take capsicum and fill potato stuffing in it and keep the part of stalk removed from above. After this once again put oil in the pan and heat it on medium flame and cover the pan by placing the stuffed capsicum in it. After this let it fry. It has to be cooked till the capsicum becomes soft. Now your delicious stuffed capsicum is ready, serve it to the eaters.
Read this also- Make delicious Rava Upma in breakfast, eaters will ask again and again, keep digestion healthy, very easy recipe
,
Tags: food, Lifestyle
FIRST PUBLISHED : June 08, 2023, 19:16 IST