Lifestyle
Make Tasty Vegetable Casserole without oil, the worry of increasing fat will also go away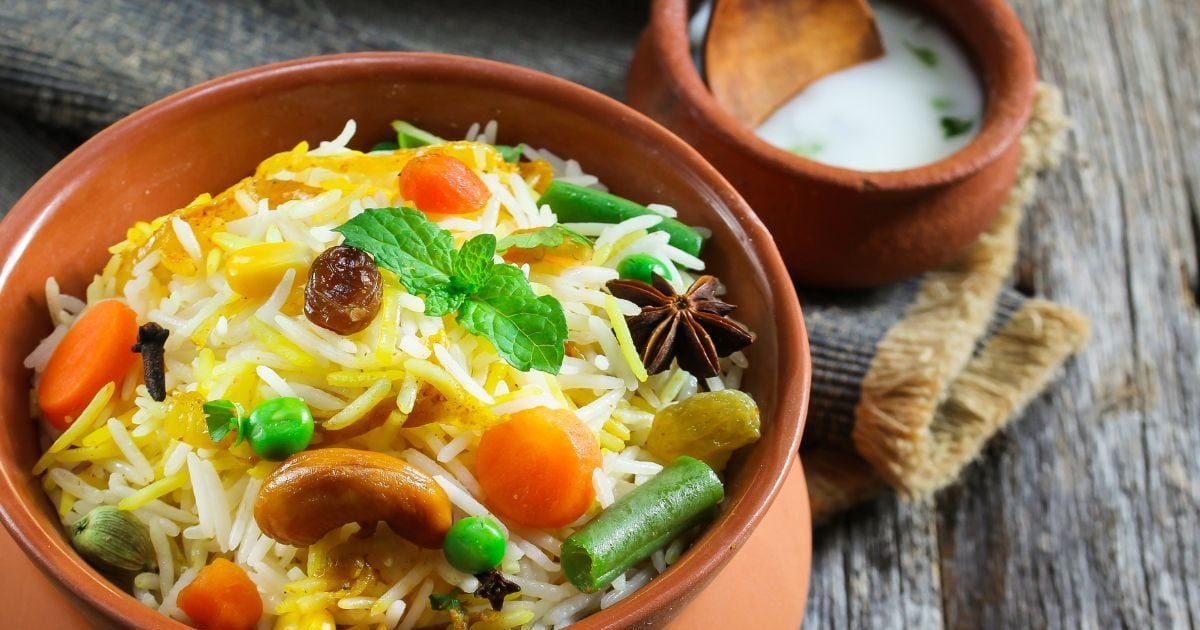 highlights
Oil free vegetable pulao is tasty as well as very healthy.
Milk is used to make oil free vegetable pulao.
Oil Free Vegetable Pulao Recipe: Pulao is one such food dish which is very tasty and can be prepared in minutes. Vegetable Pulao is a very healthy dish. Today we are going to tell you how to make Vegetable Pulao without using oil. If you are alert about your health and keep a constant eye on your weight, then you can make vegetable pulao as a no oil recipe. Vegetable Pulao recipe can be prepared and served for lunch or dinner at any time. This is a very healthy food dish.
Along with rice, vegetables, milk is also used to make oil-free vegetable pulao. You can serve this healthy recipe to children as well. If you have never made vegetable pulao without oil, then you can prepare it very easily with the help of our mentioned method.
read this also: Easy method will help in making sweet pickle of mangoes, eaters will lick their fingers, will get a lot of praise
Ingredients to make Oil Free Vegetable Pulao
Rice – 2 cups
Carrot chopped – 2
Legumes – 1/2 cup
Milk – 3/4 cup
Turmeric – 1 tsp
Garam masala – 1 tsp
Red chili powder – 1 tsp
Bay leaves – 2
Cloves – 3-4
Black pepper – 1/4 tsp
Small cardamom – 3-4
Green coriander leaves – 2 tbsp
sugar – as per taste
Cinnamon – 1 small piece
Nutmeg – 1/2
salt – as per taste
How to make Oil Free Vegetable Pulao
To make oil free vegetable pulao full of taste and nutrition, first clean the rice and wash them thoroughly 2-3 times with water. After this, keep the rice soaked in water for half an hour. After this, pour a little less than half a cup of milk in the cooker and keep it for heating. After this, put cloves, bay leaves, nutmeg, cardamom and cinnamon pieces in the cooker and let the rice cook. Now cut small pieces of carrot, beans and cauliflower.
Now put all the vegetables in the cooker and let them cook. Add turmeric, sugar and salt as per taste and cook while stirring with a spoon. If you want, you can also add cashew pieces to it. After this, take out the soaked rice from the water and put it in the cooker. Cook the rice while stirring till the milk dries up. After this add the remaining milk and a little water.
Also Read: How To Store Ginger-Garlic Paste For A Long Time? Make it this way, it won't spoil!
Now put the lid of the cooker and wait for 1-2 whistles. After this, turn off the gas and let the pressure of the cooker release on its own. After that open the lid. Tasty no oil vegetable pulao is ready. Garnish it with green coriander leaves and serve hot.
,
Tags: food, Food Recipe, Lifestyle
FIRST PUBLISHED : June 06, 2023, 19:23 IST