Lifestyle
Margashirsha Amavasya 2022: When is Margashirsha Amavasya? Its importance is not less than Kartik Amavasya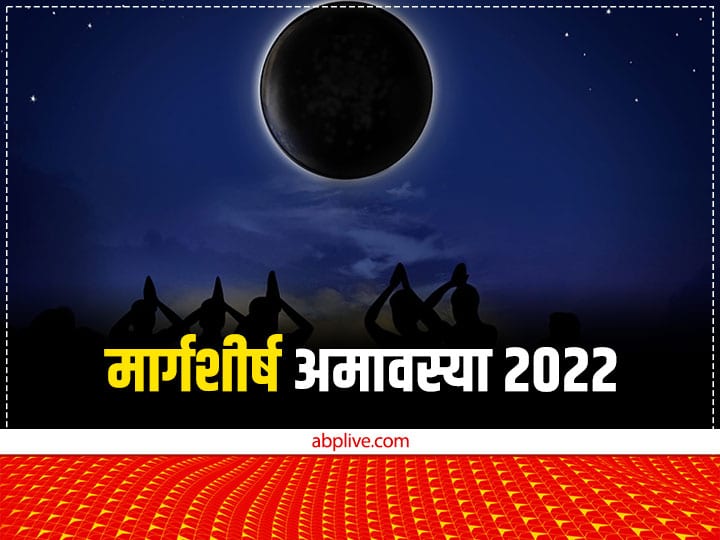 Margashirsha Amavasya 2022: In Hinduism, apart from Ekadashi, Purnima, Amavasya Tithi is also dedicated to Lord Vishnu. The importance of Amavasya in the month of Margashirsha is no less than that of Kartik Amavasya. Pitrudev has been considered the lord of Amavasya Tithi. Every month on the day of Amavasya, the souls of the ancestors are satisfied by taking bath, donating and offering. By performing Shradh rituals on this day, the doors of salvation open for them. When is Marshish Amavasya this year, let's know the date of Aghan Amavasya, auspicious time and importance of bath.
Margashirsha Amavasya 2022 Date

According to the Hindu calendar, the last date of Krishna Paksha of the month of Marshish is called Amavasya. This year Margashirsha Amavasya is on 23 November 2022, Wednesday. This day is considered to be the day of worshiping ancestors. Margashirsha Amavasya Tithi will start on 23 November 2022 at 06.53 am, Amavasya Tithi will end on 24 November 2022 at 04.26 am.
Bath donation auspicious time – Morning 05.06 – Morning 06.52
News Reels
Margashirsha Amavasya Significance

According to religious scriptures, Shri Krishna has described himself as the month of Marshish. Margashirsha Amavasya is considered very important to get rid of Pitridosh. Those who want to do something for the salvation and salvation of their forefathers, they should observe a fast on the new moon day of this month and perform Shradh rituals. It is believed that ancestors are pleased with this and prosperity comes in the life of the seeker, happiness and prosperity resides. To get rid of Pitrudosh, donate food, clothes and money to the poor and needy on this day.
Margashirsha Amavasya Vrat Benefits

According to religious texts, Satyug started from the month of Marshish. By fasting on some special dates of this month, special blessings of Shri Krishna are received. Marshish Amavasya Vrat is one of these. According to Vishnu Purana, all the deities and ancestors including Brahma, Indra, Rudra, Ashwini Kumar, Surya, Agni, birds, animals and evils can be pleased by fasting on Margashirsha Amavasya. This sight will be Amavasya. Worshiping Chandra Dev on this day completes stuck tasks.
Morning Tips: If you do this work every morning, then success will come running
Disclaimer: The information provided here is based on assumptions and information only. It is important to mention here that ABPLive.com does not confirm any kind of recognition, information. Before implementing any information or belief, consult the relevant expert.