Lifestyle
Music therapy being given to cancer patients, they forget pain by listening to music!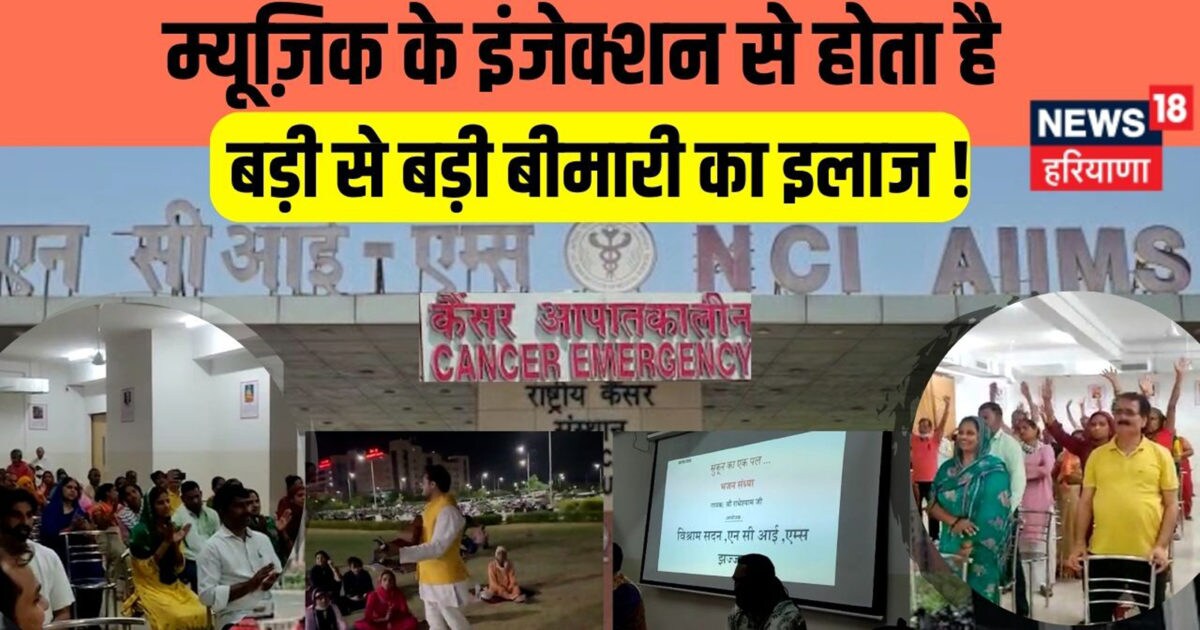 Pradeep Dhankhar / Jhajjar: If your courage is high and you are full of faith, then you can win the biggest battle. Something similar is being seen in Jhajjar, where patients are fighting a war against deadly disease like cancer with their high spirits. Music therapy is supporting the patients in this fight against cancer, due to which the patients are being helped in their recovery.
These days music therapy is being given to cancer patients inside AIIMS-II in village Badsa of Jhajjar. This therapy is given at Vishram Sadan of Badsa AIIMS II run by Bhaurao Trust. Organization's manager and music teacher Ram Bahadur has got the responsibility of efficient conduct of music therapy. Through therapy, an attempt is made to forget the pain of cancer patients. Explain that when tired patients return to the Vishram Sadan after doctor's consultation, chemo and radiotherapy, efforts are made to bring happiness on their faces and to give them mental peace.
Patients are asked their favorite songs
Rambahadur says that it is painful to see cancer patients and their relatives struggling for treatment in the hospital. In such desperation, if someone listens to the song of a favorite singer, then the patient feels happy. Before starting music therapy, the patient is asked the name and song of his favorite singer by going to each room of the hospital and then it is played on the guitar. Hearing which the patient gets a lot of relief. Rambahadur also claims that the only and only way to get rid of any pain is music.
yoga is also taught
So far, about ten thousand cancer patients have been given music therapy in AIIMS-II of Badsa and all these patients have lived their lives happily through this music therapy. At the same time, for the treatment of cancer patients, famous Yogacharyas are called and the patients are taught the tricks of yoga, due to which the patients feel very relaxed. Whereas Bhaurao Trust works under various schemes. Wherever there are AIIMS all over India, through music therapy in Vishram Sadan, cancer patients and those accompanying them are tried to lead a relaxed life.
,
FIRST PUBLISHED : June 08, 2023, 19:55 IST