Lifestyle
Name your son after Lord Shiva, the child will be intelligent, will be praised everywhere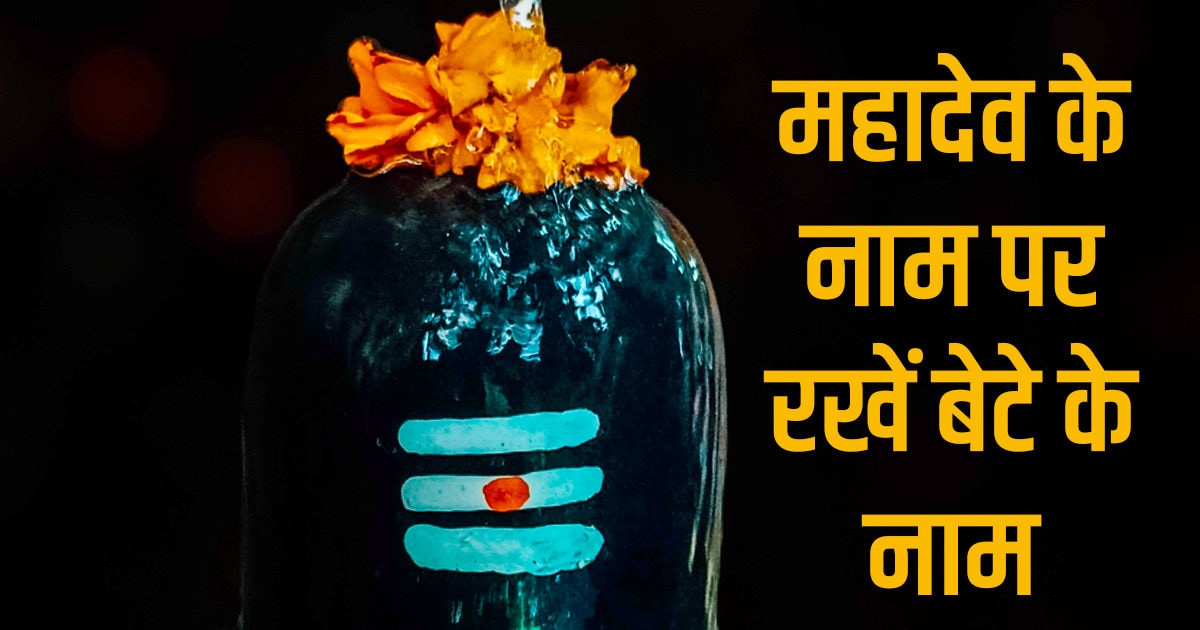 highlights
Lord Shiva has many unique and modern names.
Which you can choose for your child.
Lord Shiva Names for Baby Boy: In India, since ancient times, there is a practice of naming our children after the names of Gods and Goddesses. Even in today's modern era, many people name their children after Gods and Goddesses. One of the reasons for naming children after deities is that a person's name has an impact on his personality, and the nature of the child is also according to the name. Lord Shiva is one of the important deities in Hinduism. Lord Shiva has many names. If you too are looking for a good and unique name for your child in modern times, then you can choose any one of the many names of Lord Shiva. Resident of Bhopal Astrologer and Vastu expert Pandit Hitendra Kumar Sharma Telling about the names of Lord Shiva.
Some modern and unique names of Bholenath
Pleasure : Abhiram is one of the many names of Lord Shiva. The meaning of name Abhiram is "happy with the soul". Lord Shiva is considered a Yogi in Hinduism. He is not greedy for physical pleasures, the one who is proud of affection is called Abhiram.
read this also – Want to get success, adopt 4 simple remedies of betel leaves, many big things will be done in minutes
Greeting: One who is revered and respected by all is called Abhivaad, as is Mahadev.
Aniket: Aniket is one of the many names of Mahadev. Aniket means the master of all. This name of Lord Shiva is quite unique and modern.
Mrityunjay: Lord Shiva is also called Mrityunjaya. Lord Shiva conquered death by drinking the poison that came out during the churning of the ocean. The meaning of this name is one who overcomes and conquers death.
Pushkar : Mahadev is also called Pushkar. It is also the name of a pilgrimage site in India. Along with the religious significance of the name Pushkar, it is also considered very sacred. The meaning of this name is nurturer.
Pranav: Om is considered very sacred in the universe and the origin of Pranav is also believed to be from Om. Apart from Lord Shiva, Brahma and Vishnu also come in this name. That's why the qualities of the trinity are included in this name.
Also read – 1 peacock feather that can do many great things, from evil eye to drive away negative energy from home
Rudra: Lord Shiva is also known by the name Rudra. The meaning of this name is mighty and courageous. This name is not very difficult and can be pronounced easily. If you are looking for a short and cute name for your son. So you can name your son after this name of Lord Shiva.
First read breaking news in Hindi News18 Hindi| Read today's latest news, live news updates, most reliable Hindi news website News18 Hindi.
Tags: astrology, Dharma Aastha, Lord Shiva, religion
FIRST PUBLISHED : March 31, 2023