Lifestyle
Need Tatkal train ticket? Follow this 'master' trick, there will be no hassle of booking, only payment will have to be done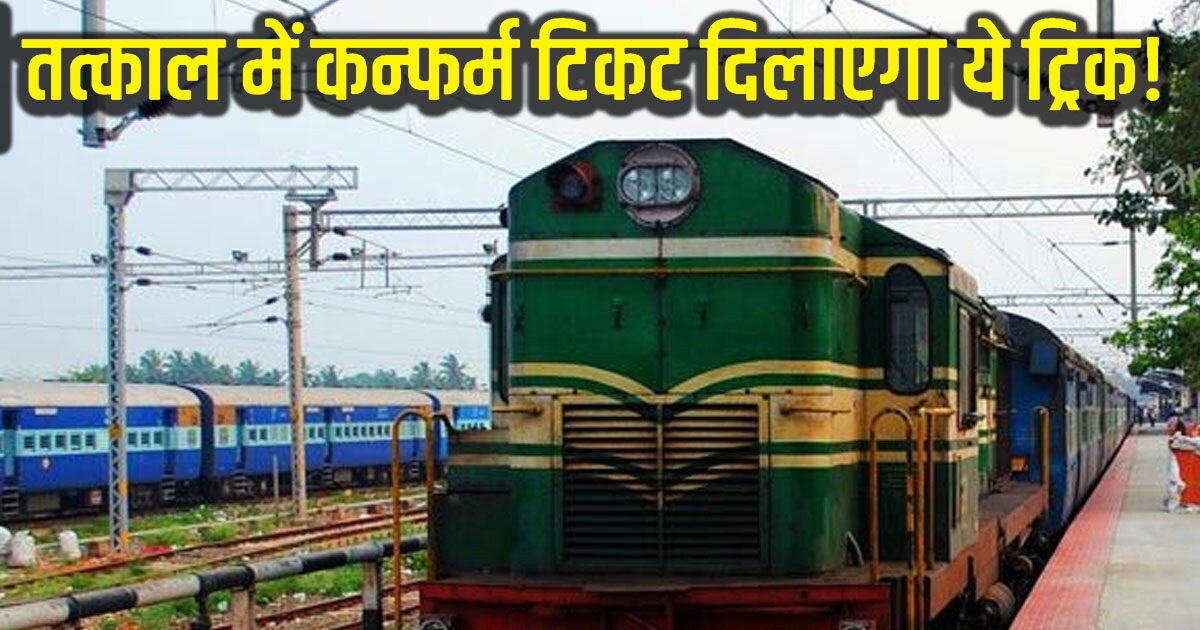 How To Book Conform Tatkal Ticket: Many times it happens that we have to leave somewhere suddenly and for this we need a train ticket immediately. In such a situation, it is very difficult to get a confirmed ticket. To overcome this problem of passengers, Tatkal ticket has been arranged which can be booked a day before the day of travel. However, as soon as the booking of Tatkal ticket starts, the booking gets full within minutes and the booking goes to the waiting list.
Also read: Zomato UPI: Zomato's UPI service launched, there will be no need to redirect to another app for payment
Many people get bookings done through agents so that they can get confirmed Tatkal tickets. But today we are going to tell you about such a trick by which you can book confirmed Tatkal tickets sitting at home. Let us tell you that the booking of AC Tatkal tickets starts at 10 am and the booking of non-AC tickets starts at 11 am. Railways has launched a feature with the help of which you can book confirmed tickets avoiding the long process of Tatkal ticket booking. Let's know…
'Master list feature' will make work easier
Many people have trouble that as soon as the booking time for Tatkal tickets starts, within a few minutes all the tickets are booked. It happens that as soon as the details of the passengers are filled, all the seats get filled and the Tatkal booking also goes to the waiting list. In such a situation, it is not understood what should be done to book Tatkal tickets.
Also read: SP Hinduja: took over the family business in 17 years, made a giant umpire in 70 years
In fact, to solve this problem of the passengers, Railways has started the 'Master List Feature', in which you can update the details of the passengers even before the instant window opens. You just have to make the payment as soon as the Tatkal window opens and the confirmed ticket will be booked. Due to this feature, Tatkal Ticket Booking Process has become very easy. Let us know how to book tickets from the master list.
Complete process of using master list
1- For this you first login to your IRCTC account.
2- After this go to My Account and click on My Profile section.
3- As soon as you click on My Profile, you will see the option of Add / Modify Master List.
4- After opening the master list, fill the information of passenger's name, age, gender, birth, ID.
5- After that click on the Submit button.
6- After this the master list will be prepared.
7- Click on My Passenger List while booking the ticket.
8- After this, you can easily get the Confirm Ticket by paying the bus.
,
Tags: business news, Indian Railways, Irctc, train, train tickets
FIRST PUBLISHED : May 18, 2023, 14:38 IST