Lifestyle
Now AI robot will take away the work of watchmen too! Keeps a wonderful watch, can't kill even a bird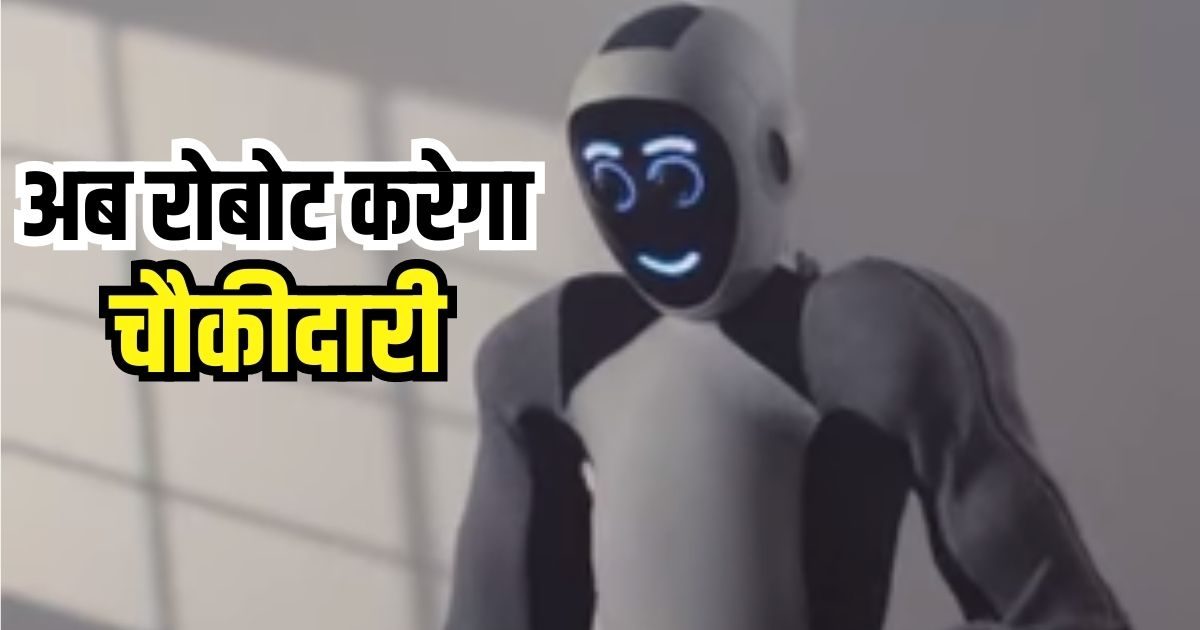 highlights
Start-up 1X is funded by Sam Altman of OpenAI.
Tesla is also making AI powered robot Tesla Boat.
1X has no match in terms of AI.
New Delhi. The world's first robot equipped with Artificial Intelligence (AI) has started doing 'job'. He is not only playing the role of a security guard at a manufacturing site, but is also doing the work of lifting and packing goods very well. This robot named EVE, made by robotics start-up 1X (1X EVE), is equipped with cameras, motion detectors and alarm sensors. Equipped with modern technologies, EVE is doing all its work very seriously and has no match in security and surveillance. This robot is very agile. It can open windows and doors and lift things. Overall it can do all the work that a man does.
Start-up 1X is funded by Sam Altman of OpenAI. Significantly, Elon Musk's company Tesla is also making AI powered robots. A Canadian company is also making humanoid robots for the workforce. Significantly, the humanoid robotics market is estimated to reach $17.3 billion by 2027. This is the reason why companies are working hard to develop the most advanced humanoid robots.
read this also- Google's big action, going to stop these users' Gmail, Drive, YouTube! Know what is the matter
There are also reports that OpenAI is investing in San Francisco-based 1X to build a humanoid robot with legs. OpenAI intends to put all the features of ChatGPT into the robot. 1X is known as the powerhouse of AI and the company has the most advanced AI technology in the world.
" isDesktop="true" id="6307453″ >
Tesla is also making robots
Tesla is also making humanoid robot Optimus or Tesla Bot. Many videos on YouTube show that this robot made by Elon Musk's company can easily do all the work that a person does. The company introduced it in 2022 and now it is being equipped with AI.
Sanctuary AI created Phoenix
Canadian robotics company Sanctuary AI unveiled its humanoid phoenix just hours before Tesla gave an update about its robot. The company says that this AI powered robot will soon join the workforce. The company has installed it in a retail store. This robot can lift up to 25 kg and can do the work of packaging, tagging and cleaning like a human.
,
Tags: artificial intelligence, business news in hindi, Elon Musk, robots, Tesla
FIRST PUBLISHED : May 25, 2023, 11:24 AM