Lifestyle
Only these 3 foods will eliminate high cholesterol from the root, the closed wall of the arteries will also open, start from today itself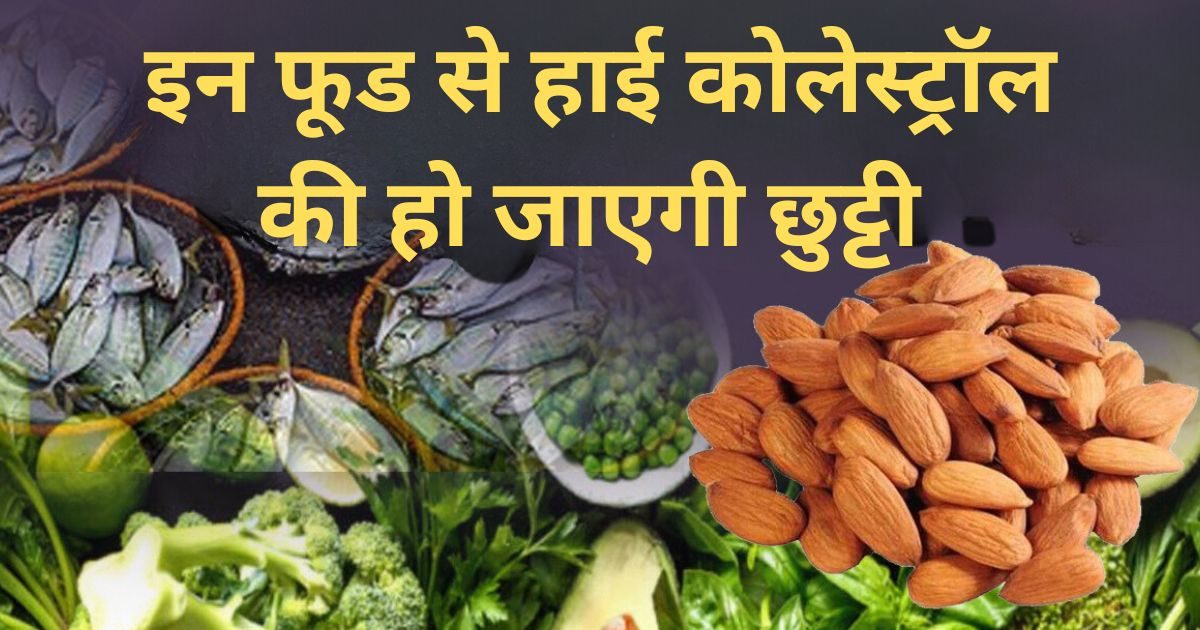 highlights
If you use olive oil instead of other oils, it is very beneficial for heart health.
Oatmeal contains soluble fibre, which reduces LDL ie bad cholesterol.
Foods That Reduced High Cholesterol: In the run-of-the-mill life, the kind of lifestyle and eating habits we have nowadays, diabetes and heart disease have started happening the most. Due to wrong eating habits, bad cholesterol starts accumulating in the arteries that supply blood to the heart. This bad cholesterol sometimes blocks the entire arteries due to which blood does not reach the heart. The result of this comes in the form of heart attack or stroke. If we do not pay attention to food and drink from the beginning, then the problem of high cholesterol will increase. Although daily exercise and healthy diet is needed to keep the body healthy, but instead of healthy diet, if we consume more fast food, junk food, processed food, red meat, more fried things, then the risk of heart attack is many. will multiply.
This is the reason why from the beginning, doctors recommend proper eating habits. The more you consume natural food for proper eating, the more it will protect the body from diseases. That's why information is being given here about some such foods, by consuming which the risk of high cholesterol will be greatly reduced and those who have the problem of high cholesterol, that too will come down to a very low level.
foods that lower high cholesterol
1. Oatmeal-According to the Oat Bran-Mayo Clinic, it is necessary to consume more and more fiber-rich things so that bad cholesterol does not make its home in the arteries. Oatmeal is its best source. It contains soluble fiber which reduces LDL ie bad cholesterol. Apart from this, if you eat bran of oatmeal then it is more beneficial. Rajma, sprouts, apples, apricots etc. have more fiber.
2. Fish and Omega 3 Fatty Acids– Fatty fish contains a lot of omega 3 fatty acids. It lowers triglycerides in the arteries. Due to triglycerides, the wall of the arteries becomes hard and the risk of clot formation increases. Omega 3 fatty acids are very much needed for those people who have already had a heart attack.
3. Almonds and other nuts-Almonds and tree nuts are very beneficial for reducing high cholesterol. A recent study states that walnuts are very helpful in reducing heart related complications.
4. Avocado-Avocado is a great source of monosaturated fatty acids. It has been said in many researches that consuming one avocado daily can prove to be a panacea in protecting against many heart related diseases. It also lowers LDL cholesterol.
5. Olive oil-If you use olive oil instead of other oils, it is very beneficial for heart health. You can use olive oil instead of the ghee butter you use in food. Apart from this, olive oil can be used in making salad.
Read this too- Due to lack of blood, the body has become weak, consume these 5 foods, the next day the veins will be full of blood.
read this also- If you want sugar to never increase in life, then remove these 7 food groups from the diet now, you will always be free from diabetes
,
Tags: health, health tips, Lifestyle
FIRST PUBLISHED : May 21, 2023, 19:51 IST