Lifestyle
Railway Knowledge: You can book train tickets months in advance, not a week or two, get information about ticket rules in detail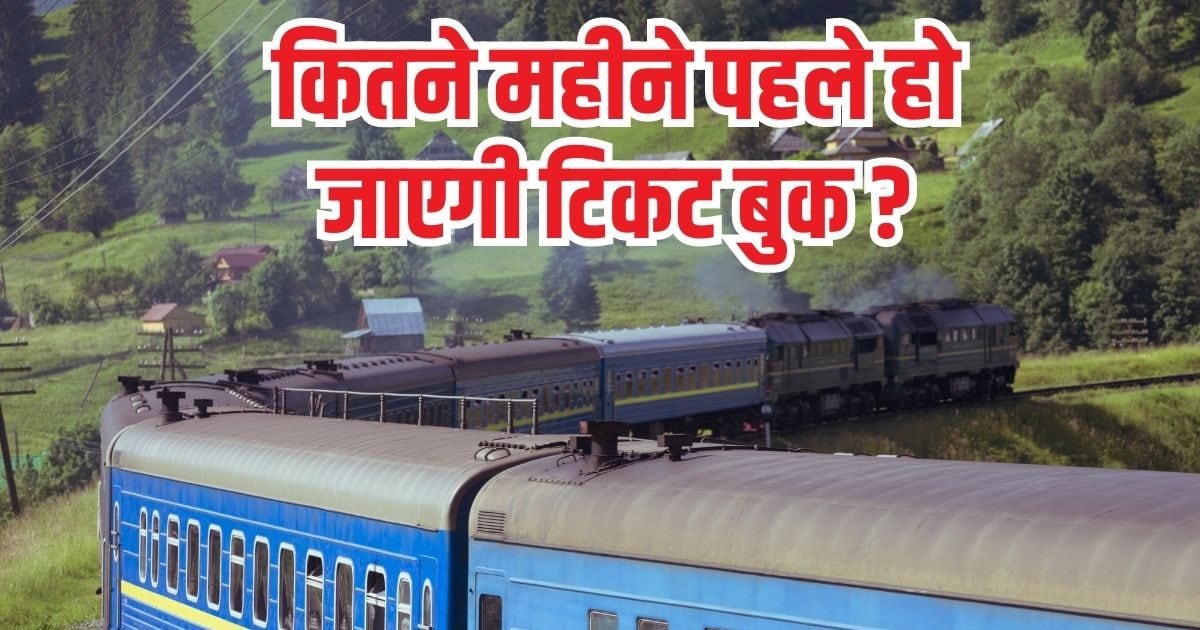 highlights
General and reserved class ticket rules are different.
Tatkal train tickets can be taken only on the day of travel.
Passengers have benefited a lot by booking tickets online.
New Delhi. Being the main mode of transport, there is often a fight for seats in trains. There are many routes where there are too many people and the number of trains is less. Most of the problems are faced by those people, who are unaware of the railway rules. The facilities, fare and rules for booking tickets are different for each class of train. Passengers who are aware of the rules, book train tickets much before the journey and are saved from trouble. At the same time, some try to get tickets shortly before the journey and they do not get confirmed tickets many times. That's why it is important that you should know that how many days before the departure of a train, you can book your ticket (advance Train Ticket Booking).
You might be surprised to know that you can reserve your seat four months before the departure of your train. According to the ticket rules of Indian Railways, the facility of booking tickets 120 days before the date of journey is available to the passengers. On the other hand, you can book Tatkal train tickets one day before the date of travel. Booking opens daily at 10.00 AM for 3 AC and above class. Sleeper Tatkal ticket booking starts at 11 am. Passengers can book unreserved railway tickets through UTS app on the day of journey itself.
read this also- Railway Knowledge: Platform ticket in pocket, still penalty will be imposed, know this important law to avoid it
General ticket has different rules
There are two rules for buying general tickets. If you want to travel in general compartment of any train up to 199 kms then you have to buy the ticket on the same day. The reason for this is that the general ticket taken for the journey up to 199 is valid only for 3 hours. The train has to be boarded within 3 hours of purchasing a general ticket. Whereas, for a distance of 200 kilometers or more, general ticket can be taken 3 days in advance.
Book Tickets Online
There was a time when we had to go to agents or stand in long queues outside railway ticket counters to book train tickets. But now it is not so. Indian Railways has now become hi-tech. Now railway passengers can book their train tickets sitting at home very easily. Passengers can book reserved and unreserved tickets online through Indian Railways apps and websites.
,
Tags: business news in hindi, Indian Railways, train, railway knowledge, train tickets
FIRST PUBLISHED : May 24, 2023, 15:10 IST