Lifestyle
Skin Rejuvenation: The trend of bio remodeling is increasing rapidly to get young again, know what it is – anti aging tips bio remodeling trends increased all you need to know about that – News18 Hindi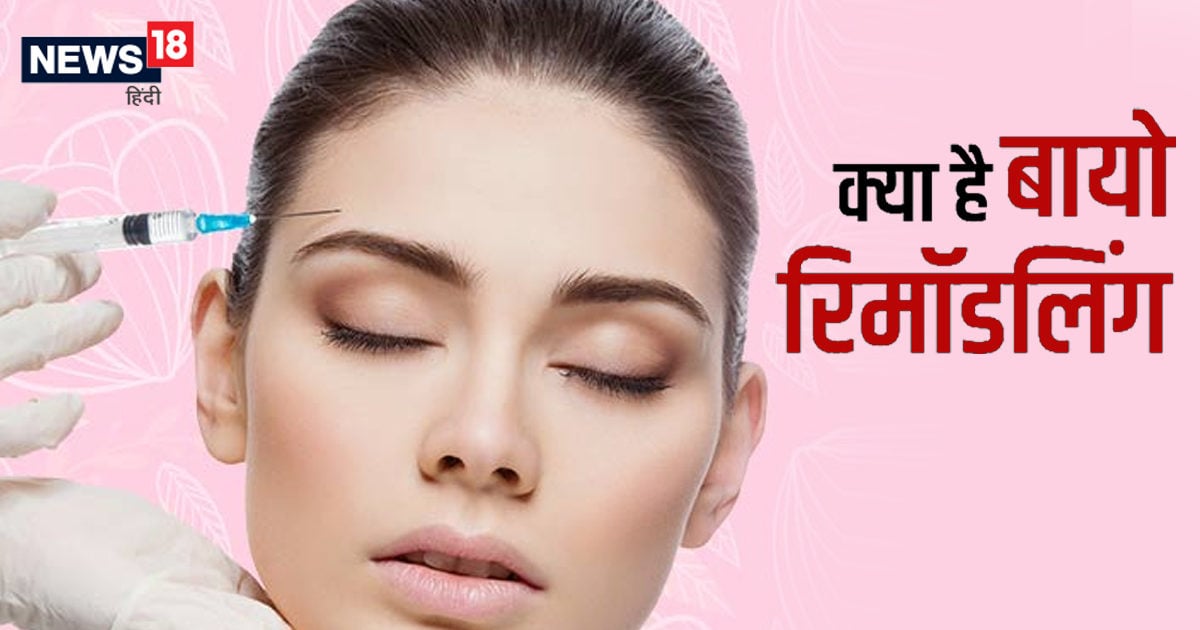 highlights
With the help of Bio Remodelling, the face is being made young.
In this, hyaluronic acid is delivered under the skin.
Young skin for bioremodelling: Everyone always wants to be young. And this youth is first visible from the face only. That's why everyone always strives to make the face young. But with age, the glow of the face also starts to disappear. Apart from this, many problems like pimples, eczema, psoriasis, dermatitis, hypopigmentation, hyperpigmentation make the facial skin prematurely old. In such a situation, the trend of bio remodeling is increasing rapidly. With the help of Bio Remodelling, the face is being made young. Bio remodeling is a type of treatment which makes the skin young. It is injected into the skin.
read this also- 5 dangerous bacteria killed 6.8 lakh people in the country, know which disease it spreads and what are the ways to avoid it
What is bio remodeling
According to HT news, Dr. Pankaj Chaturvedi explains that bio-remodeling is an injectable treatment in which hyaluronic acid (HA) is delivered under the skin through injection. However, it is different from typical dermal filler. Typical dermal filler Contains artificial chemical but Hyaluronic acid is a viscous substance which is produced naturally in the body, but when it is deficient in the skin, the skin starts to wither.This is natural due to age or disease.
does bio remodeling work
According to Dr. Pankaj Chaturvedi, Bio Remodeling is one of the most practical ways to deliver the right dose of Hyaluronic Acid to the body. When it is delivered under the skin, it spreads like honey and hydrates the various tissues and joints under the skin. Along with this, it brings moisture and flexibility to the skin. The biggest advantage of bio remodeling is that it creates collagen and elastin under the skin which give structural support to the skin. Elastin and collagen are types of fibers that naturally decline with age. Due to this, there is a decrease in the moisture in the skin and eventually it starts getting hard. Due to this, there are many skin related diseases.
Is Bio Remodeling Process Safe
Dr. Pankaj Chaturvedi explains that only hyaluronic acid is used in the bio remodeling process. Hyaluronic acid is a natural sugar present in our tissues, eyes, joints and some other parts of the body. In fact hyaluronic acid rarely has side effects because it is safe. Even pregnant and nursing mothers are safe from hyaluronic acid.
First read breaking news in Hindi News18 Hindi| Read today's latest news, live news updates, most reliable Hindi news website News18 Hindi.
Tags: health, health tips, Lifestyle
FIRST PUBLISHED : November 22, 2022, 17:21 IST