Lifestyle
Started making chole-bhature 13 years ago, now people are crazy about the test, here is the shop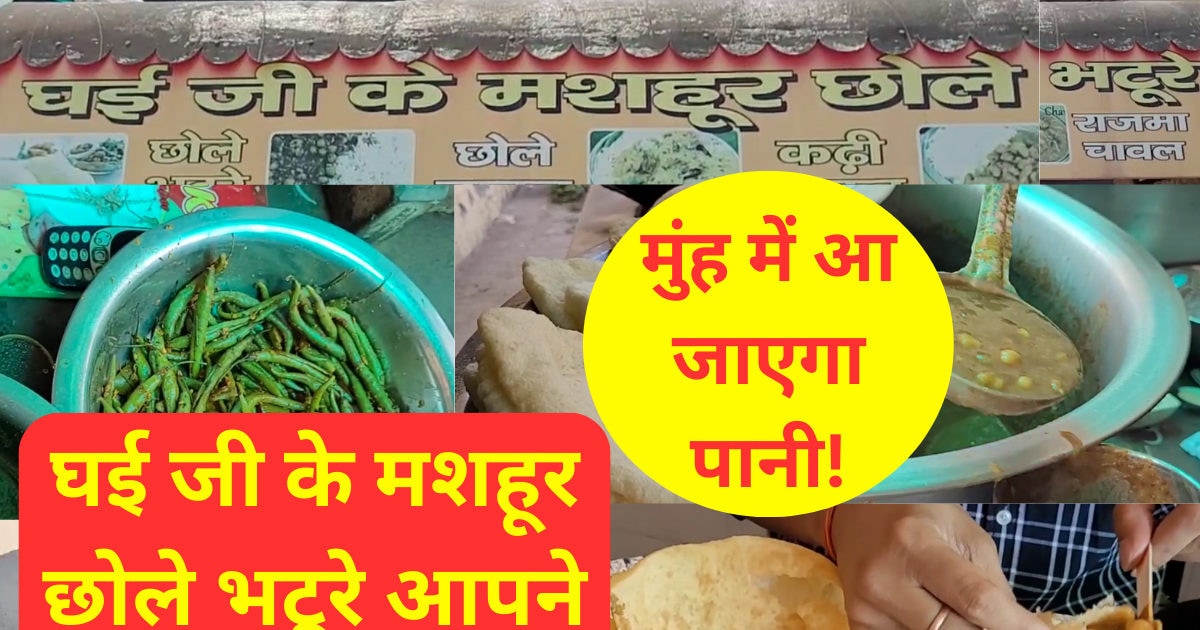 Haryana Desk: Whenever Chole-Bhatura is mentioned, everyone's mouth starts watering. Chole-Bhatura is liked by most of the people. If you have not eaten the famous Chole Bhature of Yamunanagar's famous Ghai ji, then you must taste it now. There is a long queue of customers at the shop of Ghai Chole Bhature located in Model Town of Yamunanagar.
The customers don't even have a place to sit in the small shop, but people come here to eat their favorite Chole Bhature. When people don't get a place to sit in this shop of just 4 tables, they get the Chole Bhature packed and eat it or eat it standing on their vehicle, but they can't stop themselves from coming here.
people have been coming for years
The queue of customers does not break from 11 am to 2.30 pm at the ghee shop at the back gate of the famous MLN College in Yamunanagar. Vinny Manocha and his wife Shweta tell that they have been coming here for about 13 years to eat. There are many wonderful things to eat here, but his favorite dish is Chole Bhature.
Started with tiffin service 13 years ago
Akshay Ghai, the operator of the shop, says that he started work with tiffin service 13 years ago. Today his name is included in the best and delicious shops of Yamuna Nagar. Started making chole-bhature and then it became a profession. All the plates made daily are sold.
,
FIRST PUBLISHED : June 08, 2023, 14:33 IST