Lifestyle
Sugar Free Mango: This is sugar free mango, eat it to your heart's content; Test has also been done in the lab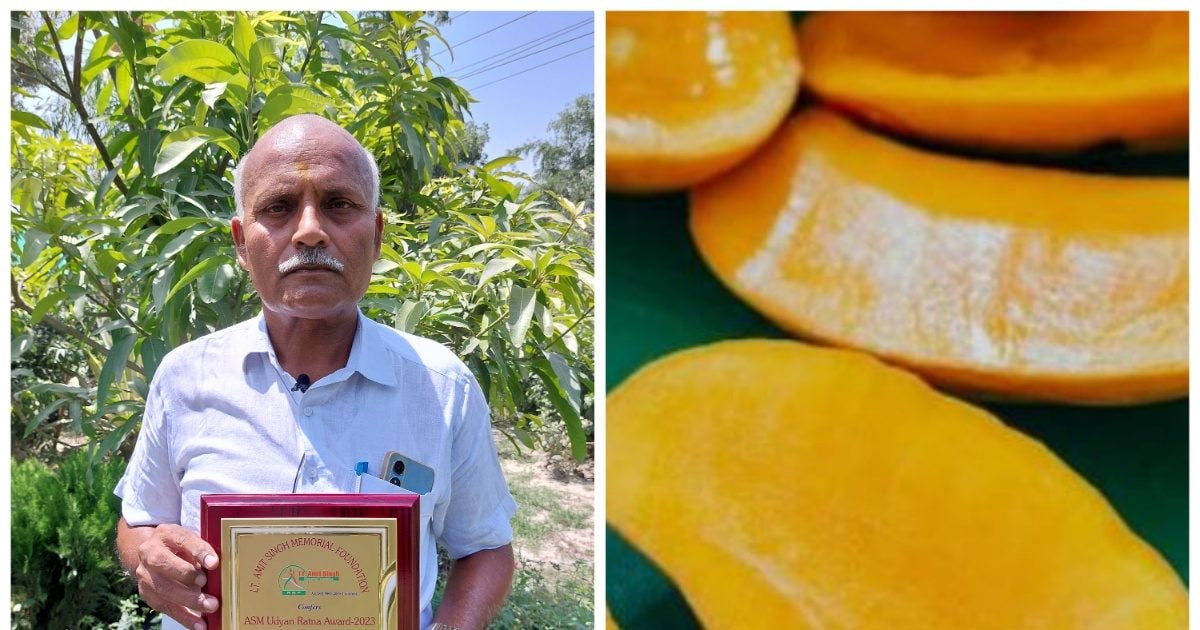 Abhishek Ranjan /Muzaffarpur. ,I myself am a diabetic patient since 2008. For this reason, despite having a desire to eat his favorite fruit, he could not eat it. But now I have developed sugar free mangoes. Now neither I nor diabetic patients like me will have any problem in eating mangoes'…. This is the claim of Ram Kishore Singh, a farmer living in Binda village of Mushhari block of Muzaffarpur. In view of his dedication, he has been given the Udyan Ratna Award by the ASM Foundation in Jalgaon, Maharashtra. In this, an institution like the prestigious Jain Irrigation of the country was also included. Ram Kishore has already won many prizes and quiz contests in the field of agriculture.

The lovers of mango, the king of fruits, will be found all over the world. In such a situation, such an option of mango is now available in the market for people suffering from diabetes, which will not harm their health and will also remain in the original taste of mango. Farmer Ram Kishore Singh says that he has got fame only for the production of this variety of mango. The sugar free mangoes produced by him are discussed all over the country.
Test done in lab
Ram Kishore Singh explains that the TSS ie Total Soluble Substance of the generally popular Malda mango remains up to 25. But the TSS of the mango grown by him remains only 12-13, which is not at all harmful for the health of diabetics. He has also got mangoes tested in the lab.

sell plant for 4000
Ram Kishore says that people who aspire to grow sugar free mangoes can buy saplings from his nursery. You can get saplings at the rate of Rs 4000 per sapling from Krishna Priya Nursery of Rohua Road in Mushahari block.
,
FIRST PUBLISHED : June 03, 2023, 16:37 IST