Lifestyle
Take care of yourself in fasting, these drinks will give a lot of energy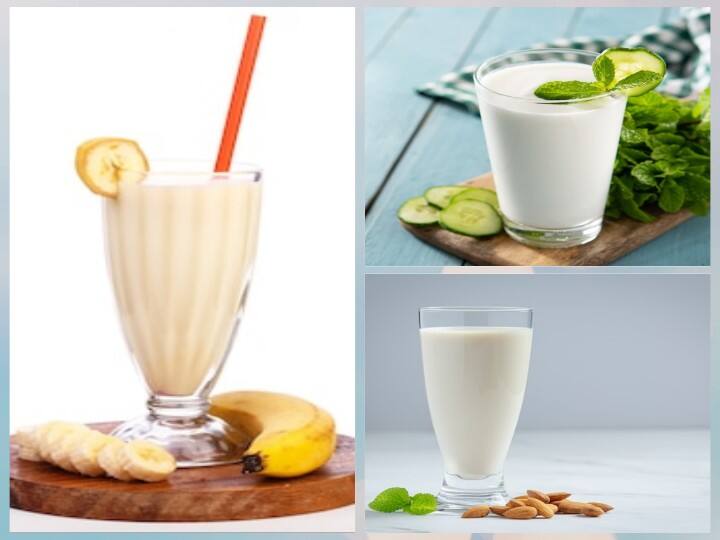 Drinks During Fast: Most of the people keep fast in Navratri (Navratri 2022). During the fasting for 9 days, the energy starts decreasing due to not taking care of food and drink. In such a situation, there is a need to take care of yourself. Because if your body does not get energy then you can also fall ill. Today we are going to tell you about such energy drinks, which can make you energetic throughout the day. They keep you full of energy during the fast. Let us know about such drinks.
Banana Shake
material- Banana, Milk, Sugar, Dry Fruits
make like this
To make banana shake, first put peeled bananas in the mixer jar.

Put some sugar in it.

Now add half a cup of milk and grind it.

Now put whatever dry fruits you like in the mixer and grind it.

In this way, Banana Shake is ready.
Drink Lassi Recipe
material- Curd, water, sugar, fasting salt
make like this
Like curd, drinking lassi also provides many health benefits. You can drink lassi to bring energy to the body during Navratri. To make lassi, first put curd in a bowl. Now you can add any one thing either salt or sugar in curd. After adding it, blend it with the help of a blender. Your lassi is ready. It will keep you full of energy throughout the day.
Badam Shake
material- Cardamom, Custard Powder, Milk, Almonds, Sugar
make like this
To make almond shake, first heat the milk.

Now add custard powder and cardamom to this hot milk.

Cook the milk for about 15 minutes.

After this, add powdered milk powder and sugar to the milk.

Now pour the shake in a glass and keep it in the fridge to cool down.
read this also-