Lifestyle
Taste of real Hyderabadi Biryani will be available here in Dhanbad, stomach will be full… but not mind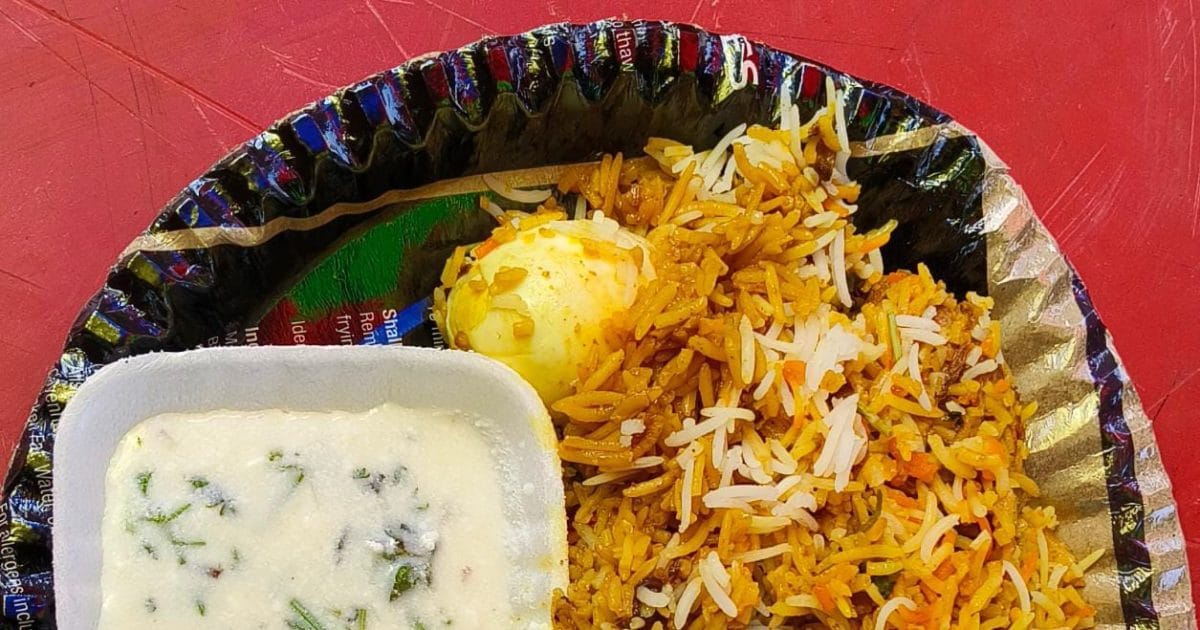 Mo. Ikram/Dhanbad, Biryani is a very famous dish in today's time. Its name is on everyone's lips. From kids to elders, everyone likes Veg Biryani to Non Veg Biryani. Hyderabadi Biryani is also the most popular among Biryani. In Jharkhand's Dhanbad, Mohit Kumar is giving people the taste of Hyderabadi Biryani by setting up a stall near the Golf Ground.
Mohit told that this is his part time business. He does private job. He told that he has worked in Hyderabad for 12 years. He learned to make Biryani here while on the job. After learning this, he thought that why not start a part time business at his home i.e. Dhanbad. Mohita said that he has seen many people who are doing part time business by taking time off while being employed. Then I started setting up a stall in Dhanbad under the name of 'Taste of Hyderabad'. It has been only two months since starting this business, and people are getting good response.
Mohit told that both half plate and full plate Hyderabadi Biryani is available at his stall. Half plate contains one piece chicken and one piece egg. Its price is 99 rupees. At the same time, two pieces of chicken and one piece of egg are given in the full plate. Its price is 140 rupees. Raita is also served with Biryani here.
He told that about 40 plates of biryani are sold every day. Three kilos of biryani rice, three kilos of chicken, two trays of eggs and about one and a half kilos of curd are consumed daily for raita. Mohita told that many things have to be kept in mind while making Biryani, otherwise the Biryani will turn like Pulav. Taking care of rice while cooking is one of the most important things.
,
Tag: Biryani, Dhanbad News, food 18, Food business, Jharkhand news
FIRST PUBLISHED : June 05, 2023, 09:46 IST